The tolerance just oozes out of their yells of allhu akbar.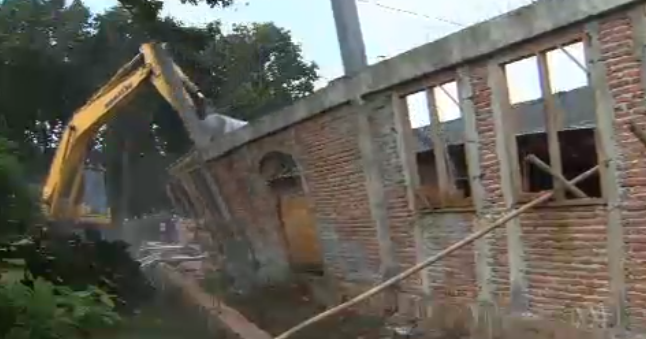 The church group secured more than the required numbers of signatures from local community supporters in order to get approval for the extensions, but local community leaders refused the request under pressure from local Islamists.
Church Demolished in 'Moderate' Indonesia!
We are often fed the idea that Indonesia is a 'moderate' Islamic nation.  Events on the ground would suggest something very different.  The Australia News Network reports on the demolition of a Christian Church near Jakarta (1).  Click HERE for the Australia News Network Coverage which includes a video about the issue.
Again, we don't hear a peep from the supposed high priests of religious tolerance at the Organisation of Islamic Cooperation (OIC).  The OIC promoted UNHRC Resolution 16/18 that purports to confront threats to freedom of religion.  It seems very clear that the OIC does not in fact favour religious freedom and Indonesia is an OIC member state.  Perhaps to the OIC, religious freedom only means the freedom to expand the reach of sharia.