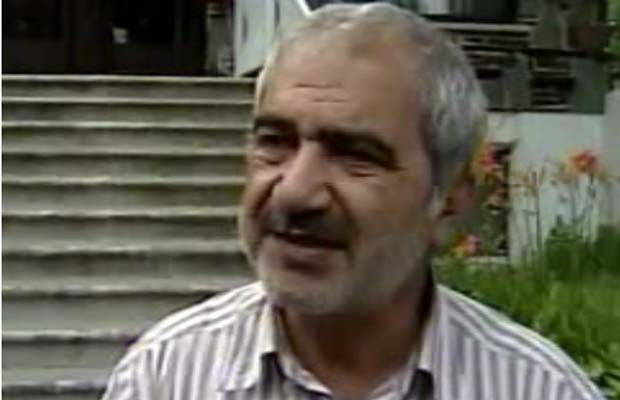 From The Ottawa Citizen:
KINGSTON, Ont. — Three family members from Montreal were charged Thursday in the deaths of three young sisters and a woman last month in Kingston, Ont.
The girls' father Mohammad Shafii, mother Tooba Mohammad Yahya and 18-year-old brother, Hamid Mohammed Shafii, were each charged with four counts of first-degree murder and four counts of conspiracy to commit murder, Kingston police said at a news conference Thursday.
"It was a needless and sensitive loss of human life," said Kingston police chief Stephen Tanner. " . . . They had their lives cut short by members of their own family."
The bodies of three sisters — Zainab Shafii, 19, Sahar Shafii, 17 and Geeti Shafii, 13 — and their female relative Rona Amir Mohammed, 50, were discovered in a submerged car, near the Kingston Mills locks on the Rideau Canal June 30. The older woman has now been confirmed to be the girls' father's first wife.
While Kingston police have always referred to the deaths as suspicious, they revealed Thursday that they had been looking at this case as a homicide all along.
A coroner's investigation has been completed but police say they will not release the cause of deaths of the four women until they are before the courts.
The three accused had told police the family were returning to Montreal after vacationing and visiting relatives in Niagara Falls.
The family, travelling in two cars, stopped at a hotel late at night during the trip and, according to Yahya, the girls' mother, that her eldest daughter had asked for the keys to their Nissan Altima.
Yahya said she assumed her daughter wanted to practise driving and took the car without permission before it somehow ended up in the canal.
Police said Thursday that the three accused were actually the ones who "operated" the Nissan.
The second vehicle, a Lexus, which had been driving back to Montreal by the girls' brother, has been linked to the crime scene, police said.
Investigators said it took three weeks to make the arrests because it was a "unique" case involving information coming in from overseas. Tanner confirmed that an email was received by police by someone who claimed to be a relative. He would not say if it was from Diba Masoomi, a woman living in Niort, France who claims to be the older woman's sister. He said that would be revealed at a later date.
Three children aged 8 to 15 have been taken in child protection services in Montreal.
The three sisters were all born in Kabul, Afghanistan. Their family moved to Dubai in the 1990s and to Canada two years ago.