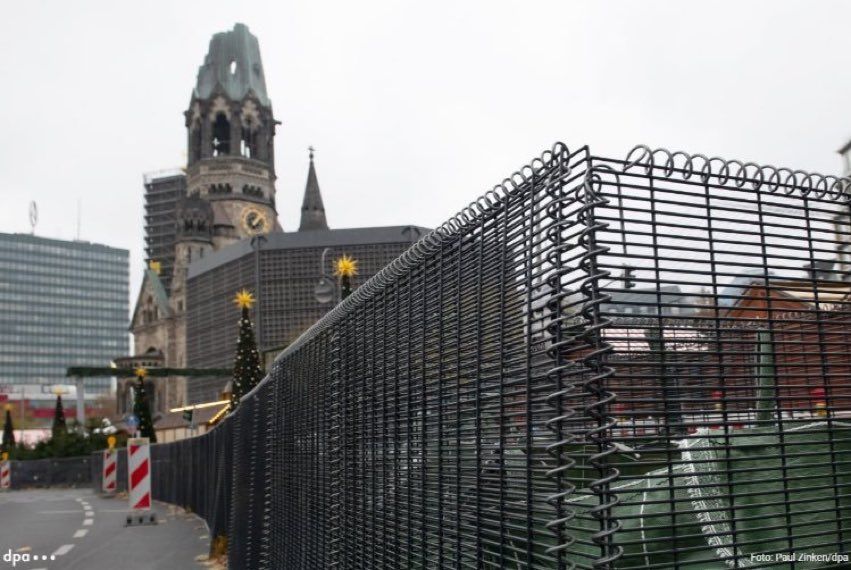 An Original Translation by Miss Piggy with much thanks!
Christmas market is sealed off
Berlin is building "unique" terror protection
Two years ago, the Islamist Anis Amri raced with a truck into the Christmas market on Breitscheidplatz in Berlin. Twelve people are killed in the attack. Now the Christmas market opens again – and becomes the high security zone.
Since Monday, workers have been building more than a hundred square metal baskets along the perimeter the Breitscheidplatz and screwing them into a long row. The baskets come with plastic bags filled with sand.
The Berliner "Kurier" called it the  "Mulled Wine Fortress". The barrier elements and their construction and dismantling cost the country more than 2.5 million euros. The metal bollards and concrete bases are to be reused in the future.