An original translation from Die Welt:
"STOP-SOROS-PACKAGE"
Hungarian Government Plans Punitive Taxes For Refugee Helpers
Viktor Orbán continues to proceed rigorously against refugees and their supporters within the country. Now, NGOs are to be sanctioned by a tax. It is not the first measure of this kind.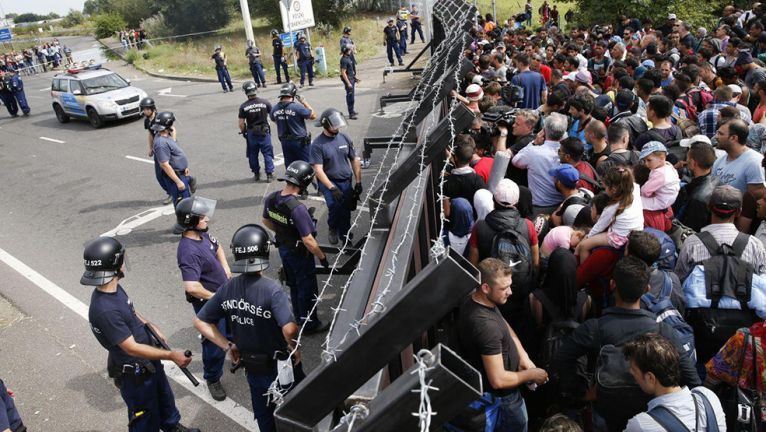 Hungary's right-wing-nationalist government plans a new punitive tax for NGOs which help refugees and mainly cover their expenses by foreign donations. This is what the Hungarian Interior Minister Sandor Pinter announced on Wednesday after a government meeting. The tax will be 25 percent.
The measure is part of a planned package of laws intended to regulate the work of NGOs which are associated with the so-called "Soros-Plan". The "Stop-Soros-Package" further specifies that organizations which help, as the motion calls them, "illegal migrants", will have to register at court. Foreign workers of such organizations might be expelled. The draft bill is to be voted in by parliament after discussion by different councils and leagues.
Organizations will have to register
Since 2017 already a law is in place that forces all civil organizations who receive more than 24,000 Euros per year in foreign aids to register with court. They will also have to carry the specification "foreign-aided organization" in all publications. The law is currently subject to a violation of contract proceeding by the EU.
The "Soros Plan" is at the center of a month-long crusade by prime minister Viktor Orbán's government. He accuses the US billionaire George Soros, who supports numerous civil organizations, of intending to "flood" Europe with migrants to destroy its "Christian and national identity". There is no proof for such a plan by the Hungarian-born philanthropist.