Absolutely horrific!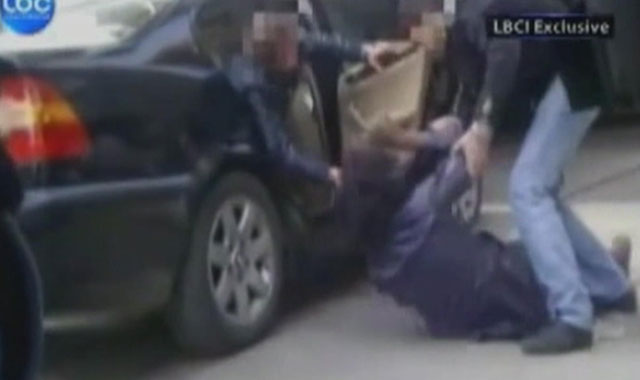 Maid Filmed During Beating, Kills Herself
An investigation has been launched in Lebanon after an Ethiopian housemaid committed suicide a week after video was aired of her being dragged through the street and abducted.
Ethiopia's consul general said Alem Dechasa killed herself on Wednesday, a week after the LBCI television channel played amateur footage of her being lifted off the ground by her hair and forced head-first into a car.
The horrifying footage sparked national outrage in Lebanon.
The consul general, who saw Ms Dechasa on Tuesday, said she had been taken to hospital
Ms Dechasa was dragged by her hair
The Lebanese cabinet condemned the violent incident and ordered an investigation into the matter before Ms Dechasa died.
But the campaign group Human Rights Watch (HRW) is calling for a wider investigation into the ill treatment of domestic workers.
It also wants to know why there appeared to be no follow up into Ms Dechasa's case after she received hospital treatment.
HRW director for Beirut Nadim Houri said: "Obviously her death is a tragedy. What makes it a bigger tragedy is that we think it could have been prevented.
"Her case is not unique, unfortunately, in Lebanon. In the study released a year-and-a-half ago, we saw an average of one death per week of migrant domestic worker in the country, often they commit suicide, so it's a broader systemic issue.
H/T: The Patriarch of Beirut