I will try and give the best account I can but this story is still developing.
Fred Litwin, founder and director of The Free Thinking Film Society which has done more to raise awareness of the dangers of Islam and leftism in the west than probably any other public body in Ottawa, had scheduled the movie, 'Iranium' tonight to be shown at the National Archives Theatre.
Yesterday, there was a call in the mid afternoon, about 28 hours before the film was to be shown, from the National Archives saying that they had received a complaint and that the film could not be shown and was going to be shut down. We subsequently learned that this complaint was from the Embassy of Iran.
After some phone calls, Fred managed to get the film back on track. Today, I had the privilege of interviewing Clare Lopez, the scheduled speaker for this event as well as David B Harris of INSIGNIS and then went home to prepare for the film just to get a call that there was protest outside the Archives, remember this building is a Canadian Government institution, not just a private theatre, and that not only was the event cancelled, but the entire building was shut down. Employees sent home, and the building locked up.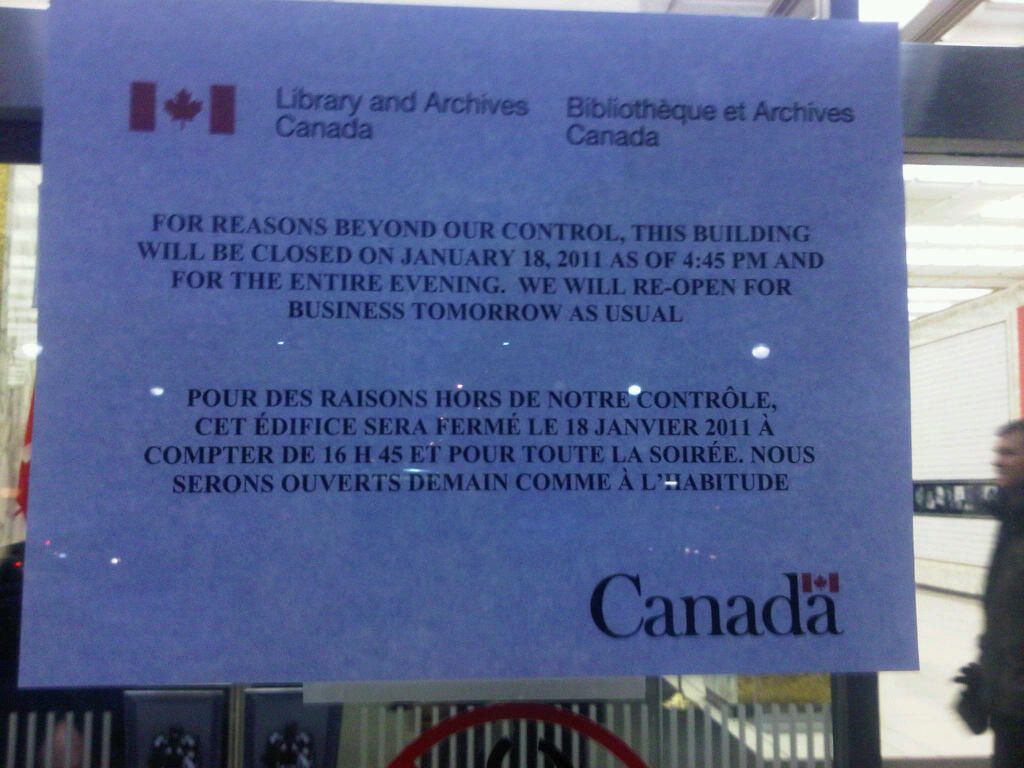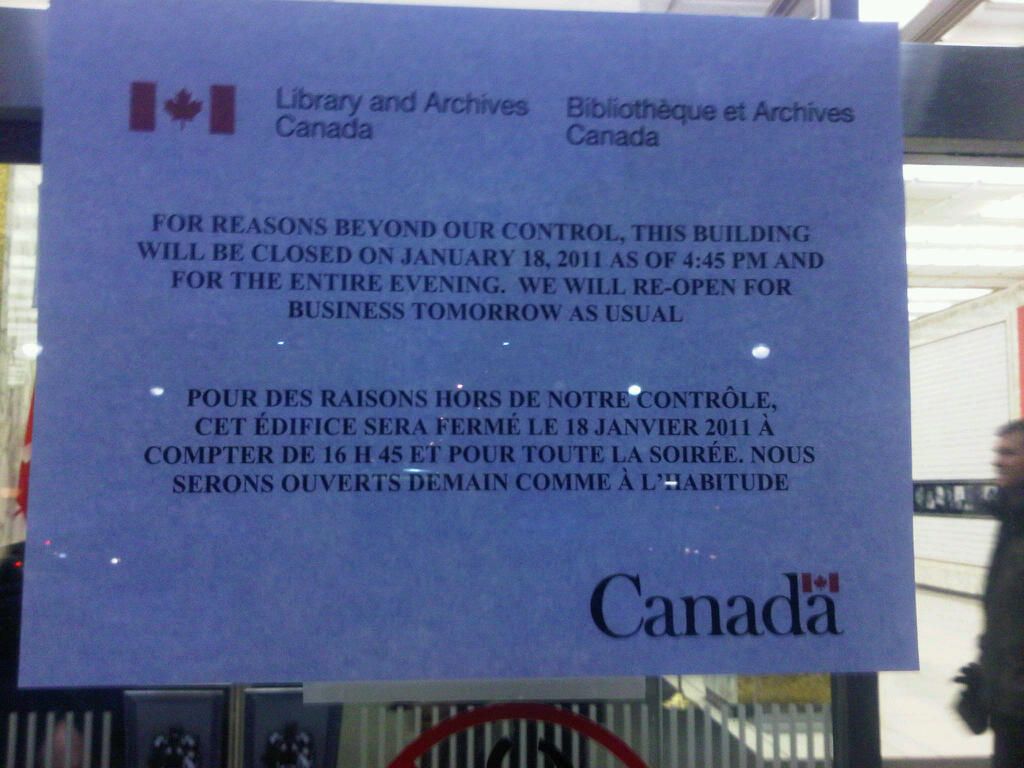 By the time I left the building there were 3 police cars, 2 fire trucks and an ambulance.
There is much much more. I will post as able. Its a frantic evening. This is serious. Canada's sovereignty, such as it is, becomes more visibly in question. The threat that caused all this is not clear but I was reliably informed, that there were many serious and high level meetings about whatever caused them to decide to shut down the building and cancel the event and that these meetings went on all afternoon. Draw your own conclusions for now.
Eeyore