1. Tucker Carlson shows us that you have liars, damned liars, and liars by hotties on TikTok
2. This is from November 8th, 2021. So a good distance before the current conflict but well into Covid. And, we have posted this before. But seeing as how the Parliament of Canada gave the Ukrainian leader a standing O yesterday in Parliament, it seems worth an honourable mention.
Canadian officials who met with Ukrainian unit linked to neo-Nazis feared exposure by news media: documents
A year before the meeting, Canada's Joint Task Force Ukraine produced a briefing on the Azov Battalion, acknowledging its links to Nazi ideology.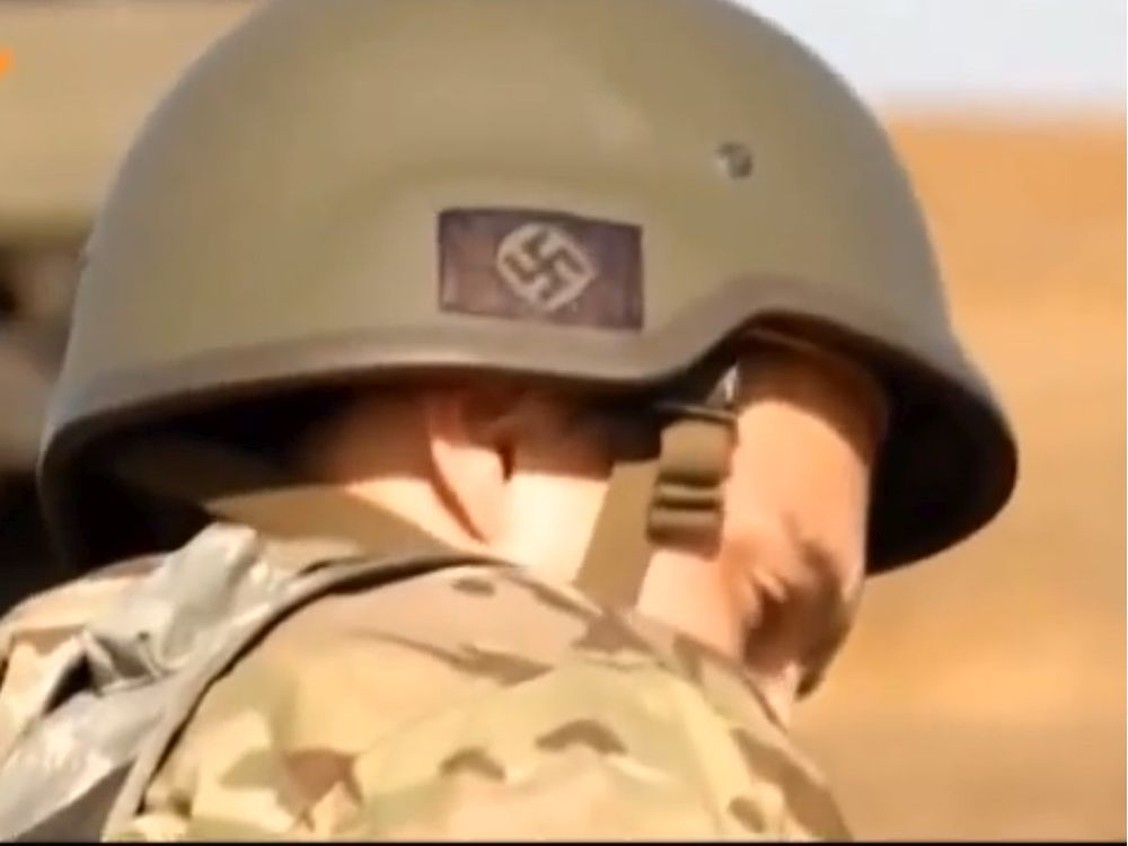 Canadian officials who met with members of a Ukrainian battalion linked to neo-Nazis didn't denounce the unit, but were instead concerned the media would expose details of the get-together, according to newly released documents.
So how did it go in Parliament yesterday?
The first 17 minutes is all you need for the content.
3. FLASHBACK: Remember this focus grouped lie?
(Cause we all know, Iraq started the war with Kuwait because they needed incubators for premees. Nothing to do with Kuwait diagnoally drilling under the border and siphoning off their oil. In this case, The Simpsons actually got it more right than the White House.)
4. Lara Logan on Ukraine as a kind of special piggy bank for corrupt US politicians
5. I find this to be a lot more believable than ANYTHING i see on CBC, CTV or Global news. Especially if you think for a minute about how they all sold Global Warming, Covid and the vaccines.
Yo, @RebelNewsOnline @TrueNorthCentre , pick up on this while the egg is still fresh on the Liberal Gov't's face for enabling these war crimes. https://t.co/kNF1DnYtGf

— Kaffir Kanuck (@Kaffir_Kanuck) March 16, 2022
6. Hmm I wonder what Canada would do…
European Regulators Tell Banks To Put Russian Accounts Under Surveillance, Even EU Residents
In the latest alarming story that has that disturbing whiff of WWII-era Japanese internment camps, some European banks are now surveilling all Russia and Belarusian clients to ensure they are not seeking to circumvent Western sanctions on Moscow. 

What's more is that the order to intensively scrutinize transactions merely based on an ethnicity and nationality is coming down on orders from top EU regulators. According to Reuters, "The instructions from ECB [European Central Bank] supervisors mean tens of thousands of Russians and Belarusians resident in the EU face intense surveillance by their banks, which are on alert for big payments and deposits as well as new credit applications, said sources."
7. Dunno if this is true or not yet. If it is, it explains everything. Please click through to read the whole thread
Context:

Ukraine is the bedrock of the WEF's Great Reset 'Digital EID Wallet' experimentation. Blueprint for the West.https://t.co/Cyg0Wvbwge

— Sikh For Truth (@SikhForTruth) March 16, 2022
— Sikh For Truth (@SikhForTruth) March 16, 2022
Please check back often and in the comments for new material on Russia-Ukraine.