Polish MP Dominik Tarczy?ski has slammed the left-wing government of Vienna after they cancelled the erection of a statue to commemorate the Polish King who saved the city, claiming the statue might offend Turks.
Mr Tarczy?ski, who made headlines in July after a combative interview with Channel 4 presenter Cathy Newman, spoke with Breitbart London following reports that the leftist coalition running the Austrian capital had cancelled the proposed statue of Polish king Jan III Sobieski, who broke the Turkish Siege of Vienna in 1683, claiming it may offend Turkish residents.

"What King Sobieski did was an act of defence; if not for Sobieski all Europe would be speaking Arabic — and if the Viennese want to speak in Arabic now, they are very welcome, but it's not going to change history. So please wake up, Austria, because history will not be changed," Tarczy?ski said.
Lets compare the Viennese government with the current American: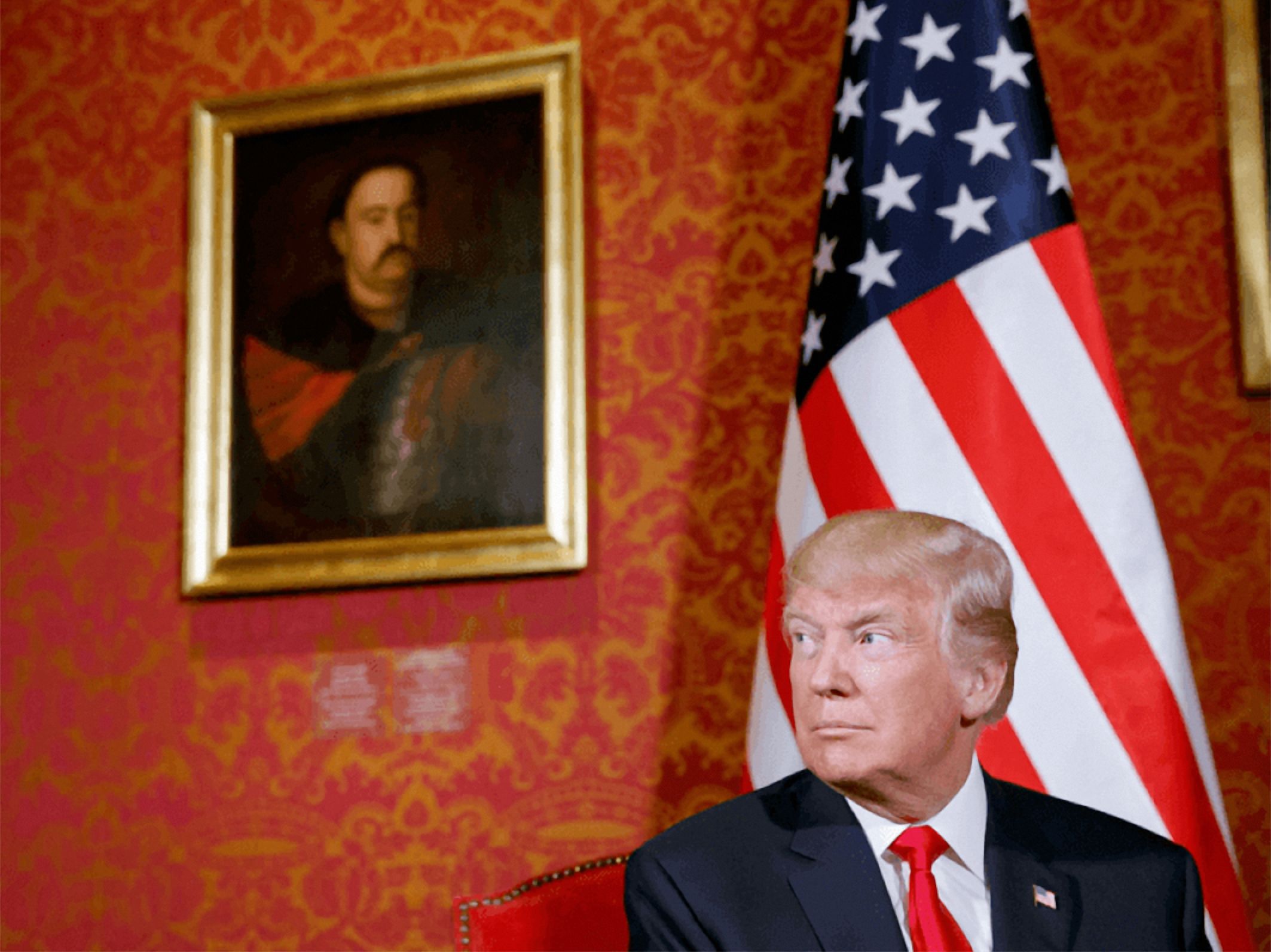 That is the first official photo of newly elected President Trump who quite deliberately sat down for the photo under a painting of King Jan Sobieski the III.
H/T Wrath of Khan