An original translation by SIMONXML with much thanks.
[This is for the silencing of public dissent file and government cover up files -Ed]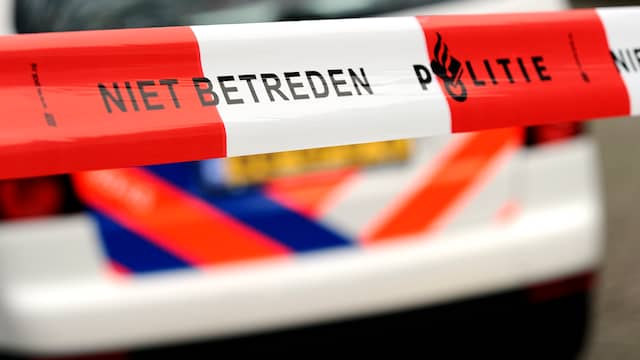 Thursday, 21:37 Jan. 28 2016
Photo: The area around Luttelgeest where the emergency ordinance applied
In the area around Luttelgeest in Flevoland, The Netherlands, an emergency ordinance was effected last night for an information meeting about the possible arrival of a second refugee center. The regulation applied to an area within a radius of five kilometers around the village and lasted until midnight. As far as is known, the evening passed quietly.
Because of the emergency ordinance, journalists from the local news agency (Omroep Flevoland) were removed from the area. They wanted to report on the meeting held at the Orchideeënhoeve but were turned away by police. Only people who have been invited to the meeting were allowed into the area.
Police advice
Mayor Van der Werff pointed out that information sessions in other municipalities had gotten out of hand, "especially because the residents who had been invited were approached by the press and were therefore unable to attend the information evening undisturbed and anonymously." Van der Werff said that based on a police recommendation he had to assume there would be "serious disorders".
The municipality of Noordoostpolder, which includes Luttelgeest under, has plans for a temporary reception center that would have capacity of 450 refugees. There has been a refugee center in Luttelgeest since 1987 with a capacity for 1400 people. Luttelgeest itself has 2100 inhabitants.
Letter
Reporter Ingrid Kupers from Omroep Flevoland said yesterday that local residents had been informed by letter about the meeting. In it, there were asked not to say anything in public about the meeting. When she went to the meeting location with a cameraman, the police instructed her to leave.
The editor of Omroep Flevoland intends to press charges.
The Vrij Nederland MP, Louis Bontes, spoke of "severe restrictions" on the freedom of the press and demanded to know what the Dutch government was going to do to prevent this happening again.
On Wednesday, the Dutch Society of Chief Editors appealed against the decision of a number of municipalities to keep the press away from information sessions about asylum centers. The immediate reason was the recent events in Heesch in Brabant, where only one local journalist was allowed in.