H/T M
Police arrest 27-year-old on suspicion of murder after reports of man running through streets with machete
Helen Pidd, Northern editor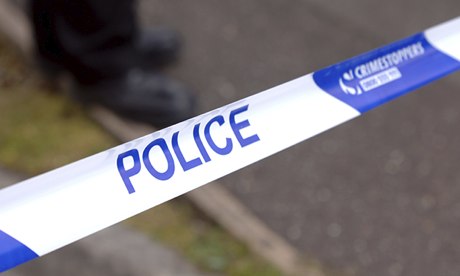 South Yorkshire police said there was a large police presence in the area, which would remain in place to reassure residents. Photograph: Jack Sullivan/Alamy
A man wielding a machete carried out a terrifying attack which left one man dead and another seriously injured in a butcher's shop in Rotherham.
South Yorkshire police arrested a 27-year-old man shortly after the attack on Tuesday afternoon. A murder investigation has been opened.
Officers were called to the city centre after receiving reports of a man brandishing a machete in the Eastwood area of Rotherham and the town centre.
The victims were stabbed in the freezer room at the back of a halal butcher's shop in Eastwood, according to local councillor Jahangir Akhtar, who said he had spoken to witnesses.
Akhtar said: "I've known the family for decades. They are one of the longest retailers of halal food in the area.