First, what is commonly known:
By the CNN Wire Staff
January 11, 2012 — Updated 1529 GMT (2329 HKT)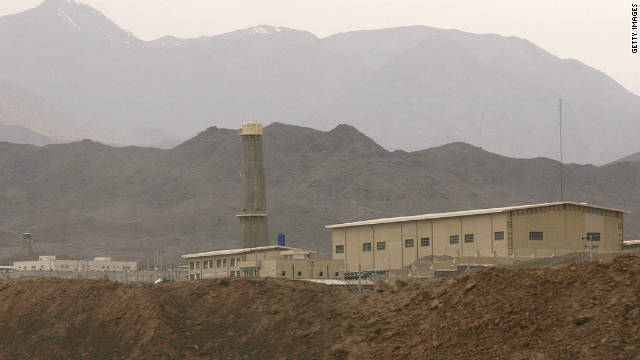 A view of Iran's Natanz uranium enrichment facility in Isfahan province. It is said to have 8,000 centrifuges in operation.
STORY HIGHLIGHTS
The scientist's driver also died in the bombing, state-run Press TV reports
A former IDF intelligence officer says the attack is part of broader pressure on Iran
First vice president says the attack, which is similar to others in recent years, will not stop Iran
Iran: "This is the work of the Zionists"
Tehran, Iran (CNN) — A nuclear scientist was killed in a blast in a Tehran neighborhood Wednesday morning, an Iranian news agency reported, the latest in a string of attacks against such scientists that Iran has blamed on Israel.
A motorcyclist placed a magnetic bomb under Mostafa Ahmadi Roshan's Peugeot 405, the state-run IRNA news agency said. The blast also wounded two others, IRNA said.
State television channel Press TV reported later Wednesday that Roshan's driver, named as Reza Qashqaei, had died in a hospital from his injuries.
Roshan, 32, was a deputy director for commercial affairs at the Natanz uranium enrichment facility in Isfahan province and a graduate of Iran's Oil Industry University, according to the semi-official news agency Fars.
My own sources have told me there will be more and better information coming shortly on this event from witness at site. However, my sources also tell me that information is getting increasingly difficult to send out of Iran. Below I'll paste what was sent to me just now:
From here on Iranians can only use email for communication. (Yahoo and Gmail only HTML). VPN services provided from outside soon  will end too and Internet is extremely slow and . almost non.

Facebook and everything else is filtered.

Iranians are all very concerned that soon they will be cut-off from the outside world and will be unaware of what is going

on with this government and how its irresponsible actions will impact everyday security, safety, and daily lives of them (the people).

As you know the satellites dishes are being destroyed.

You may want to use this article as a resource:

There is plenty of good information in this article and it gives a very clear picture of current and future human rights violations

by a state-controlled internet.