Check out this video:
The caption reads:
Yemen: Thousands march in Sanaa against Saudi-led military intervention
But what do the signs say?
From 7 seconds in:
That sign looks an awful lot like this one: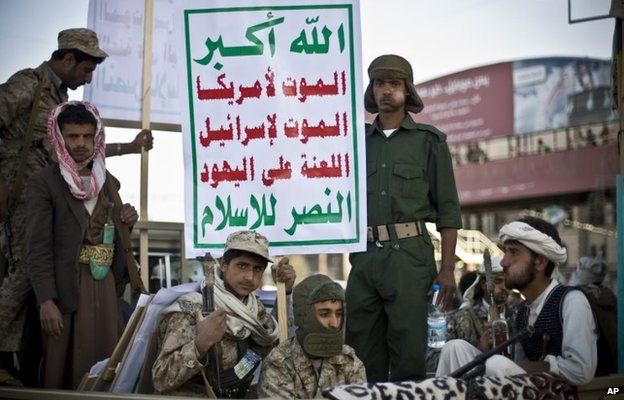 Translation:
Ansar Allah's slogan is: "God is great. Death to America. Death to Israel. A curse on the Jews. Victory to Islam."
That doesn't seem to be quite the same message as the RT title.
It's possible that is still what the protest is about, but these are the Houthi sighns and slogans, which have nothing to do with the Saudis.
The Houthis are Iran's proxy army in Yemen as Hizb'allah is in Lebanon.