1. Nigeria: People Detained by Military Disappear in Northeast
(Its almost like Nigeria is handling the war with Boko Haram like its a war or something instead of like a traffic fine like the West does)
First come the whispers, then accusations loud enough to raise alarms throughout Nigeria's northeastern villages ravaged by extremist violence. Next, people accused of being Boko Haram are rounded up, sometimes by the military, sometimes by a civilian self-defense force. Many are never seen again.

The murmurs exploded into a rare open-throated protest recently when a teacher and two middle-aged farmers were taken away in Duhu village. Women who knew the men insisted they did not belong to the Islamic extremist group, and marched to a nearby military base to demand their release. Instead, the men were shot to death and their bodies were dumped outside town.

Nigeria's military denied ever detaining elementary school teacher Habu Bello and farmers Idrisa Dele and Umaru Hammankadi last month. But several villagers told The Associated Press that they watched as the men were led away by uniformed soldiers who accused them of being Boko Haram fighters.
2. Killer of female journalist murders his wife in Balkh prison
(How sweet. In that uniquely Islamic way)
A suspected killer of a female journalist in northern Balkh province of Afghanistan has reportedly murdered his wife inside the prison.
According to the local government officials, the victim (suspect's wife) visited the prison to meet her husband who has been serving in connection to the murder of a journalist since last year.
The provincial security chief Abdul Raziq Qaderi said the incident took place on Thursday and the suspect was looking to commit suicide as well after killing his wife.
He said the man used a rope to strangle his wife to death and was on the verge of hanging himself as well when police arrived and prevented him.
3. While its true that on the Egypt, Syria, Lebanon, Jordanian side of the border there are no exact analogues of this boy below, I do hear that there are several hundred aspiring rocket scientists on the Gaza side of the wall.
4. After several hours work editing, I think the Stephen Coughlin interview pat II on the CVE is now much improved with a lot of significant proofs of claim added to the dialogue.
5. Norway:Horror as 'group of migrants film themselves raping male teenager at asylum centre'
The 19-year-old Syrian was attacked at a Norwegian reception centre by four male migrants he knew before arriving in the country, according to police.

The teenager was hospitalised after the alleged incident, where he was also hit and kicked.

The alleged rapists, three in their 20s and one in his 40s, have been charged with rape or complicity to rape and grievous bodily harm (GBH) or complicity to GBH.

Police attorney Lise Dalhaug said: "Police have questioned all of the accused at length and a legal questioning will also take place.
GETTY FILE PICTURE
The accused migrants [not pictured] have been remanded in custody on three occasions
(On the plus side, the Norwegians have a great team for the rape Olympics this summer!)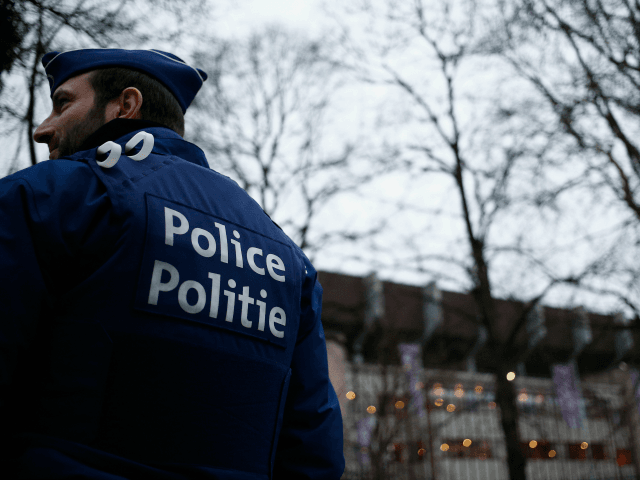 11 people were arrested yesterday following a riot involving Syrians, Afghans and Iraqis which broke out over a dispute involving a Syrian woman refusing to wear a head scarf.
Those arrested following the riot at a migrant reception centre in Moorslede quarter of Leopoldsburg, Belgium, have now been removed, reportsHet Laatste Nieuws. Red Cross spokeswoman, An Luyten, confirmed: "The four that were part of the core portion have been transferred to a detention centre. The seven others are individually housed and distributed in other reception centres in Flanders."

The trigger for the riot, which saw the migrants using chairs, broomsticks and rubbish bins on each other, was a dispute over a Syrian woman's refusal to wear a headscarf, reportsFlanders News.
7. Best Trump Tweet?
I wonder if President Obama would have attended the funeral of Justice Scalia if it were held in a Mosque? Very sad that he did not go!

— Donald J. Trump (@realDonaldTrump) February 20, 2016
8. Britain First day of action in Bradford – Activists and cars attacked!
Britain First held a successful day of action in the heavily-Muslim town of Bradford, in Yorkshire.

Bradford is well known as a hotbed of Islamic extremism and colonisation.

Around 40 Britain First activists gave out 1,500 newspapers during the afternoon in the town.

The police soon started to harass our activists issuing us with Section 12 and 14 notices.

They then issued Section 35 notices which meant we were to be immediately escorted out of the area of West Yorkshire completely.

After the day of action ended, some of our activists were attacked by local Muslim extremists and suffered injuries and criminal damage to their vehicles.
9. Attacks on churches are increasing, says French interior minister
Religion is under attack in France, according to Interior Minister Bernard Cazeneuve.
In an interview with La Croix, Cazeneuve said that attacks on Christian places of worship and cemeteries had gone up by 20 per cent in 2015, with 810 recorded. Anti-Muslim attacks had tripled since the January 2015 attacks on Charlie Hebdo and the Jewish kosher supermarket, he said, and while there was a five per cent decrease in anti-Semitic attacks they remained at a high level.

Cazeneuve said the "cardinal notion" in dealing with social divisions was "respect". "In the trial that we experience, the Republic must embody this notion with calmness and strength," he said. "Respect is expressed by secularism [laïcité], which guarantees the freedom to believe or not to believe, and therefore when the free choice of religion is made, also ensures that it can be practised freely." [..]

Asked how he would counter imams who used violent language, he said he had deported 40 "hate preachers" and self-appointed imams and that 45 mosques and other places of worship had been searched under emergency powers, with 10 of them being closed. He paid tribute to the "remarkable work" of the president of the French Council of the Muslim Faith, Anwar Kbibech.
Thank you Wrath of Khan, M., Rachel L. Richard, Marji W., and all.
There is a lot more coming and some of you may notice how much got done in the wee hours EST. Today will also be a busy day. Please watch the Jeppe video on Sweden and the arrest of a man in the Netherlands for wearing a pig shaped cotton hat. We have stepped into the world of the distopian future with the greatest information technology of all history and the highest amount of restrictions on what information you may know or express world wide of all time. Your choices are getting clearer and the consequences of those choices becoming more imminent. Just so you know.