1. Vicar of Aleppo: "moderate" front no better than jihadists, bombing civilians and not seeking peace
(People seem to need to believe Obama and his Turkish and Saudi friends when they pretend to be fighting the Islamic State when really they are equipping them to take on Al Assad)
Msgr. Georges Abou Khazen says civilians in the city are "under continuous bombardment". In Christian neighborhoods at least four deaths and more than 15 injured. Houses and buildings damaged. Behind the violence are the so-called "moderate opposition groups". Ankara bombing Kurdish positions in Syria and presses (with Riyadh) for ground troops.
Aleppo (AsiaNews) – "We have been under continuous bombardment over the past few days in Aleppo with civilian deaths, injuries and destruction." Last night "in our neighborhoods we had four dead and over 15 injured, in addition to homes and buildings damaged. And these attacks are being carried out by the so-called "moderate opposition groups".

This is the desperate appeal launched by the Apostolic Vicar of Aleppo of the Latins, Mons. Georges Abou Khazen, who in a message sent to AsiaNews points his finger at the front defended – and supported – by the West, along with Turkey and Saudi Arabia.
2. Russians are bombing what appear to be Islamic State held towns in Syria. This is IS propaganda, I think, against the Russian bombing and its less pleasant immediate effects
3. Left Media Migrant Rape Cover-Up: HuffPo, Indy, AND United Nations Claim Cologne Attackers 'Not Refugees', German Prosecutor: 'Total Nonsense'
(Quite a confusing headline. They are in fact people claiming to be refugees, this much is established fact. It is also fact that none of them are, as none of them meet any definition of a refugee, as even if they are who they say they are, and even if they are from a zone officially declared to be a source of refugees, they are obliged to register in the first safe place they land and that, for nearly all of them, is Turkey, and for a few its Greece)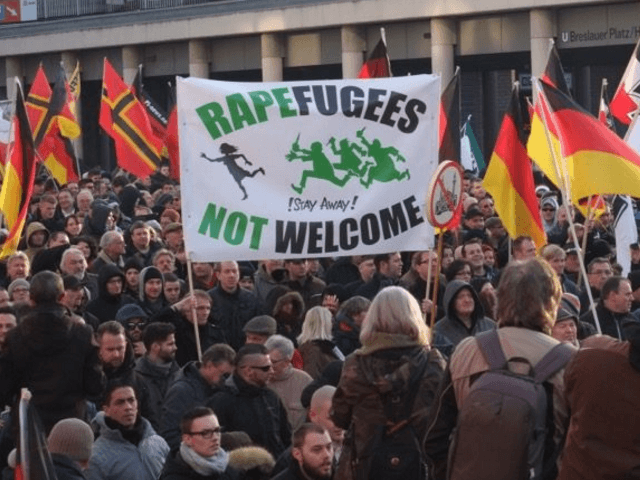 Mainstream media outlets have been blasted for peddling "total nonsense" today as left-wing newspapers coalesced to claim with one voice that "only three" of the suspects involved in Cologne's mass migrant rape on New Year's Eve were recent migrants or refugees.
But Cologne's prosecutor, Ulrich Bremer, has said that the claim is "total nonsense" after an interview with German paper Die Welt this weekend was misinterpreted and reported in a way that the left-wing outlets wanted, rather than what the truth was.
(For a brilliant example of leftist deception on this, check this CBC link)
4. Turkey: Army howitzers rain shells on Kurdish YPG fighters in Syria
Turkish Army howitzers at the Akcabar Military Base near Kilis shelled the positions of Kurdish Democratic Union Party (PYD) fighters located just across the border in Syria, Monday. Ankara has said the shells were fired in retaliation for an attack on a border security outpost earlier in the day.

The Turkish Army has reportedly trained fire on fighters of the PYD's People's Protection Units (YPG) since Friday, with Turkish Prime Minister Ahmet Davutoglu stating that Ankara will not let the northern Syrian town of Azaz fall to Kurdish forces. He has also said that Turkish shells would disable the nearby Menagh air base, if it looked like falling into Kurdish hands.

At least 29 YPG militants have reportedly been killed since the bombardments began three days ago.
5. Brits Launch 5,000-Strong Petition Telling Obama: Stay Out of EU Referendum
Angry Britons have launched a petition calling for U.S. President Barack Obama to be prevented from speaking in the UK parliament on Britain's forthcoming referendum on European Union (EU) membership.
The petition on the Parliament website, which has so far been signed by over 4,000 people, calls on ministers and MPs to stop Mr Obama using parliament as a platform to tell Britain to stay in the European Union.

If the petition reaches 10,000 signatures the government will be obliged to issue an official response, and if over 100,000 sign it will be considered for debate in parliament.

The Guardianreported last week that the U.S. President is planning a "big, public reach-out" to stop Britain voting the leave the European Union, however there are already signs his interference could backfire.

This Friday, U.S. Secretary of State John Kerry said America had a "profound interest" in a "strong UK staying inside a strong European Union".
6. Belgium: All hostilities to stop except against ISIS and al-Nusra – Mogherini
(Of course, Assad's people and tactical assets will somehow be viewed as Islamic State and Turkey will label the Kurds as Al Nusra)
7. Muslims Sue Animal Welfare Minister Over Halal Slaughter Ban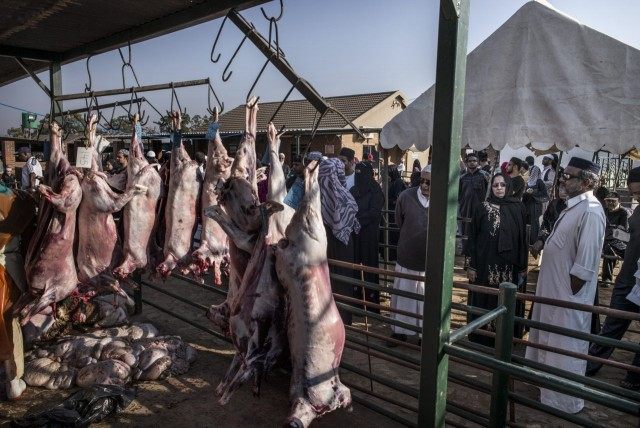 Several Muslim organisations are bringing legal proceedings against the Flemish Animal Welfare Minister, Ben Weyts. They hope to revoke regulations introduced by him banning the ritual slaughter of animals in temporary abattoirs for halal meat.
The ban on the slaughter of conscious animals at improvised abattoirs is intended to prevent the annual slaughter of roughly 20,000 sheep in temporary slaughterhouses run by Belgian-based Muslims for their coreligionists. The halal meat produced is supplied for the Eid al-Adha holiday feast.

Mr. Weyts previously stated that the use of temporary abattoirs breaches European Union legislation "which permits the slaughter of conscious animals only for religious reasons and in authorised slaughterhouses", reports the Times of Israel, and could therefore jeopardise all slaughtering of conscious animals.
9. Report: Interactive Map Shows Radical Mosques Across U.S.
But pointing that out would be "racist."
While French and Belgian officials are calling for the "dissolution" of all radical mosques in their countries, respectively, the Obama administration has remained deafeningly silent concerning the nearly 100 U.S.-based mosques currently known to be hotbeds of Islamic extremism.

A report in the Daily Caller provides an interactive map (a screenshot of which is posted above) showing just where these 83 radical mosques are located in the U.S.. The data was provided by the Clarion Project, a non-profit dedicated to documenting and exposing Islamic extremism. According to the report:  (Continue at source)
10. Report: Iran Executes a Child for Cheering a Saudi Soccer Team
(Any day now, the Toronto Maple Leafs will do the same thing. I had no idea they were such serious sports fans in Iran)
Iran executed a child for cheering a Saudi soccer team at a match in Tehran, according to Arabic media reports. The Ahvazi child, Yasser Shalibawi, was charged with cheering for the visiting Al-Hilal soccer team at a match in Tehran and wearing Arab clothes.

He also allegedly held up a sign saying "The Arabic Al-Hilal: Welcome to the Land of the Arabic Al-Ahvaz.'
Thank you Gates of Vienna, M., Wrath of Khan, Richard, Yucki, Buck, Xanthippa, and many more. And more to come.