1. Britain First update
2. Netanyahu pans UK students for boycotting Israel but not IS
(While PM Netenyahu's example is the most dramatic one, it works equally well for Saudi Arabia, Afghanistan, Pakistan and pretty much everywhere muslims are dominant including parts of London)
Prime Minister Benjamin Netanyahu hit back at the UK's National Union of Students hours after it passed a motion to boycott Israel, calling the group hypocritical for singling out the Jewish state while it rejected an earlier motion to condemn the Islamic State group.

"They boycott Israel but they refuse to boycott ISIS. That tells you everything you want to know about the BDS movement. They condemn Israel and do not condemn ISIS; they condemn themselves," Netanyahu said Wednesday, using acronyms for the Boycott, Divestment and Sanctions movement and Islamic State, the radical terror group that has established a self-styled caliphate in Syria and Iraq.
(Jewish people are often accused of yelling 'antisemitism' when people criticize Israel. In fact this is very rare. But much more often, when people criticize Israel, the only variable that distinguishes it from a number of states which are much more flagrant and truly violators of whatever accusation is that Israel is in fact a Jewish state which does tend to lead to a certain conclusion)
3. Under 6 minute documentary in English about muslim conflict in Denmark with those that believe in democratic rights etc.
4. IS beheads 10 Taliban militants in Afghanistan
A group of IS insurgents on Tuesday intercepted a dozen Taliban militants in a remote area in the eastern province of Nangarhar and beheaded them, said Numan Hatifi of the 201st Corps of the Afghan National Army.

The Taliban militants were captured while trying to flee after a gun battle with the Afghan security forces, official source said.

Dozens of insurgents have died or been injured in the last few weeks in armed clashes between the Taliban and the IS to gain control over several regions of Nangarhar.
(I guess the only solution is a group of muslims who are even more religious and adherent and even more wiling to use even more horrific and visible public torturous atrocities to take out them both)
5. Pat Condell: America ramping up to dispose of the first amendment and freedom of speech.
(Under the Pat Condell video was this very interesting comment. I am trying to reach the author for an interview)
6. This Britain First video should be seen by all to understand the severity of this issue in the UK
7. Obama still secretly backing Muslim Brotherhood as "moderate" alternative to Islamic State and al-Qaeda
8. One of the more unusual 'rape' accusations ever told. Another reason why the 1900s era jokes of logical extremes are no longer practical as humour. Can anyone please point form what it is that actually took place by reading this highly abstracted explanation of it?
9. Boston terror-suspect has indicators of religious islamic beliefs going back years
10. Obama admin bombs capital of Islamic State with misinformation propaganda flyers. But is the propaganda meant for us or them?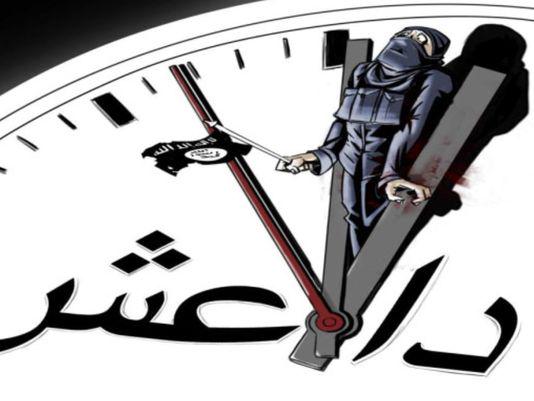 Thank you M., Librty Dk., Buck, and many more who sent in materials by comment, email or twitter.
More to come.