H/T Magic Martin
Original Translation: Bear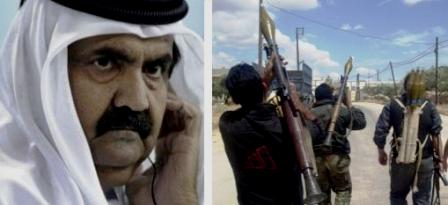 Tunisia- The Qatar behind the envoy of 3500 tunisia jihadist in Syria. According to an article that appeared in Youth Africa and basing ourselves on a report of the UN, the tunisian combatants in Syria would be numbered at 3500 and would constitute 40% of the jihadist effective.
Even the handicapped have been enrolled as well as young women. According to some, many young females from Tunisia have been indoctrinated to lead 'the jihad of Nikah' meaning to satisfy the sexual desires of the fighters.
Most of the families of the young "recruits" demand the intervention of the tunisian government. the new executive chief Ali Laarayeh has responded that it is difficult to control the free movement of people. an instruction on the recruitement networks has been openen nonetheless. the question has become thorny and surpasses the national cadre; the business of death implies a logistic and a minute preperation going from establishment of false passport to achievement.
on this last plan, the article from youth africa indicates that the candidates to jihad are recruited by "humanitarian" associations financed by Qatar.