Now this is interesting. I appreciate good and courageous reporting but isn't it illegal for a reporter to knowingly participate in a crime for the purpose of observing it? I mean if I planned to burgle a house and called the NYT to come along, would they send a reporter? Or call the police? At what point does it become, not-a-crime, even when it is one to these people? The blockade of Gaza is 100% legal and in accordance with international law and the Geneva convention. The deliberate attempt to breach it, doubly so because Gaza is not in need of any supplies unless you count much better weapons as humanitarian aid, is a crime. Media participation makes them accessories to a crime of international law.
Eeyore for Vlad.
h/t Tundra Tabloids especially for the picture: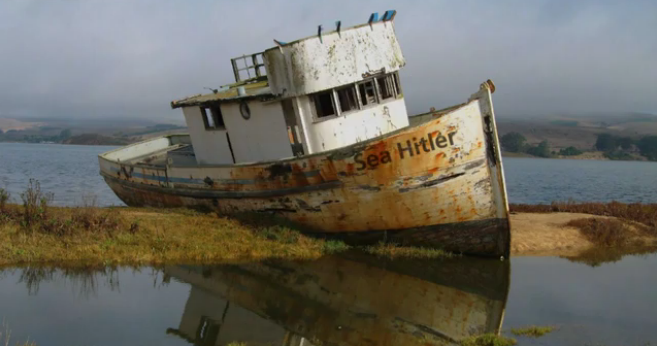 NY Times, CNN to Travel Aboard Flotilla
Journalists from a variety of news outlets – including the New York Times and full camera crews from CNN, CBS – will be covering the anti-Israel flotilla from aboard one of the ships, according to The Nation correspondent Joseph Dana (who will also report from the flotilla).
While it's hard to blame reporters for seeking out a colorful story, they should realize by joining the activists on the boat they are actually making themselves a part of the story. They will be with the flotilla when it attempts to violate international law by trying to break Israel's legally-established naval blockade. And they could potentially interfere with the Israeli military's ability to do its job if IDF soldiers are forced to board the ships.