There is a very prestigious cemetery in Ottawa called, The Beechwood Cemetery, located on the border of Rockcliffe Park, and Manor Park, Vanier and St' Laurent Blvd. in Ottawa's East end.
It has a very large military section, as well as a dedicated RCMP section of the graveyard. Many of the monuments are quite beautiful, and some very old. Recently, but unrelated to this story, the Cemetery has been adopted as a home to a large number of wild turkeys, and a small number of coyotes.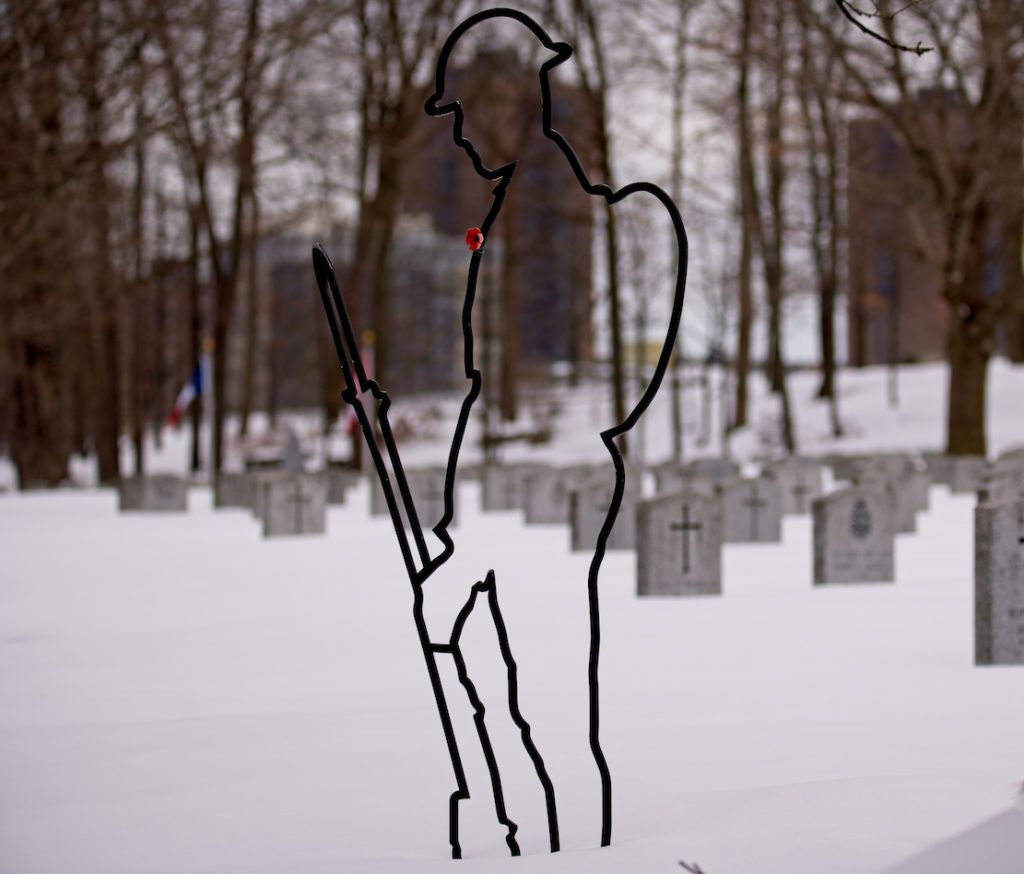 There are two monuments that are an interesting juxtaposition however, and that catch one's eye as one walks through the winding roads of the cemetery.
One of them is a peculiar reddish stone which stands out from all the grave markers, and is curiously curved instead of a flat shape. More curiously, it has a gold hammer and sickle emblem on its side.
If one looks up this monument on the Marxist Leninist Party of Canada website, you can find several descriptions of what this represents. The most succinct one though, has to be this:
"The Party Memorial represents the red flag of modern communism flying over Canada."
Looking up the names gives clear results as well.
The monument is of course, beautifully maintained and unmolested, as it should be, despite its odious and anti-liberty intentions.
But walking farther down the same road one comes across another monument that despite having been cleaned up, still shows signs of vandalism, and most likely of a political nature. And most likely hit with red paint.
Why was this act of destruction and contempt perpetrated on this monument for a man dead for over 120 years?
This plaque may explain:
Despite the revisionist nature and post-hoc judgmental language used on this plaque, one still can understand that he was for his day, a 'progressive'. He wanted voting rights for women, and a Western education for Amer-Indians with the hope that it would pull them out of poverty if they had the same basic style of education that European descendants had. Now that is called "Cultural-Genocide". But giving Western medicine, cars, heated homes and stores with ready to eat foods and ready to cook foods is somehow honouring the culture of non-Western tribal peoples.
Meanwhile, the red flag of modern communism flies on over Canada, as the website says.