1. Russel Brand speaks with John Campbell Ph.D: It's all coming out
(How are these guys still on the air?)
2. China 'detects unidentified object entering its airspace near port city and is preparing to shoot it down', state media claims
China is preparing to shoot down an unidentified object spotted flying over a port, according to reports.

The object has been spotted near the port city of Qingdao and an employee of the marine development authority of the city's Jimo district said authorities are getting ready to take it down. 

The employee had not been told what the object is but did say that fishermen in the area had been warned to be careful.

Reports about the mysterious object have been made in the Chinese government mouthpiece The Global Times and in social media posts on Weibo. 

It comes after the U.S. and Canada downed several high-altitude objects so far this month.
(If the first casualty of war is truth, then we have been at war with something for a long time now. This site has suggested that one of the lines of effort against us all will be Alien invasion. Two summers ago, every major news station had some BS about alien craft literally, and they used this word, "harassing" a US naval base in Virginia. Recently I have seen videos showing what most would describe as an alien spacecraft over Turkey allegedly before the massive quake they had. Now China is reporting balloons over their space? Definitely one of the items that would get people to submit to a World government would be an alien invasion. Or a pandemic. or a crisis of some kind of discrimination I guess for the terminally stupid. Like men pretending to be women that need to get feminine hygiene products from a men's bathroom. But these ballon things scream false flag of one kind or another. Is Iran doing it? Some other nation state? To what purpose? A terrorist group? Only if the payload looks like this.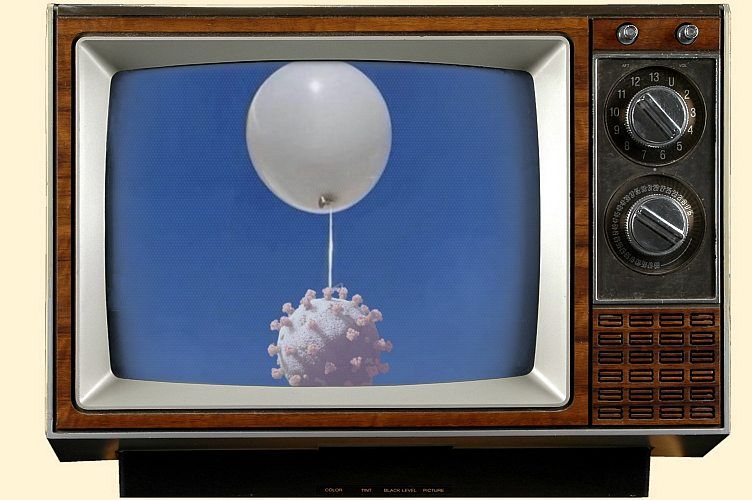 3. Pierre Poilievre, leader of Canada's 'Conservative' party, said he would never allow the imposition of digital ID. Time will tell.
Pollievre just said in Windsor that he is against Digital ID. pic.twitter.com/86Kq09iap4

— Cartesian Duelist (@CartesnDuelist) February 11, 2023
4. Lauren Boebert (R-Co) grills ex-Twitter exec on Twitter's FBI's relationship with the FBI. "I Bet that Putin is sitting in the Kremlin, WISHING he had as much election intervention, interference, as you four sitting here today". This is very good. And satisfying as it has been the position of this site since 2020 that these kinds of actions by social media, (we did not know at the time that Twitter was run by US intel) was in fact election rigging.
"could well constitute the largest censorship program ever run by the government of the United States."
5. One might think that this has more to do with climate than what kind of car you drive
Talk about Polar Vortex! Material from a northern prominence just broke away from the main filament & is now circulating in a massive polar vortex around the north pole of our Star. Implications for understanding the Sun's atmospheric dynamics above 55° here cannot be overstated! pic.twitter.com/1SKhunaXvP

— Dr. Tamitha Skov (@TamithaSkov) February 2, 2023
"First ever event". The Sun is billions upon billions of years old. Humans were not even aware of sunspots til Galileo Galilee in April, 1612. That's 410 years ago. Any observations of the sun are only meaningful within that time frame.
Thank you for joining this journey through the officialdom of scatology. The desperate attempt, and increasingly difficult one, to find any shred of reality in the mass line narrative attacks we are bombarded by constantly.