US shoots down another aerial object — this time over Lake Huron
The military shot down another aerial object on Sunday, this time over Lake Huron, marking the third day in a row the U.S. has taken down an unidentified aircraft over North American airspace, Michigan lawmakers said on Sunday.

Rep. Jack Bergman (R-Mich.) said he was in contact with the Department of Defense throughout the day, and confirmed in a tweet that the military "decommissioned" another aerial object. 

"I've been in contact with DOD regarding operations across the Great Lakes region today. The US military has decommissioned another 'object' over Lake Huron. I appreciate the decisive action by our fighter pilots. The American people deserve far more answers than we have," Bergman tweeted.

Bergman told Fox News Sunday afternoon that he was told the object was octagonal and hovering at about 20,000 feet.
I just got a call from a solid source that said NASA had flown a prop-aircraft over Ontario and Quebec in a straight line and then straight back to point of origin. I don't know more yet but will post when I do. Speculating, it is either doing various levels of atmospheric readings due to the solar event today, or the government of the US and other WEF nations are launching the Alien false flag thing we knew was coming a year and a half ago. Of course it could also be spreading another pathogen. "It being the various balloons and what not, probably not the NASA aircraft. We all know one is coming. More when there is more.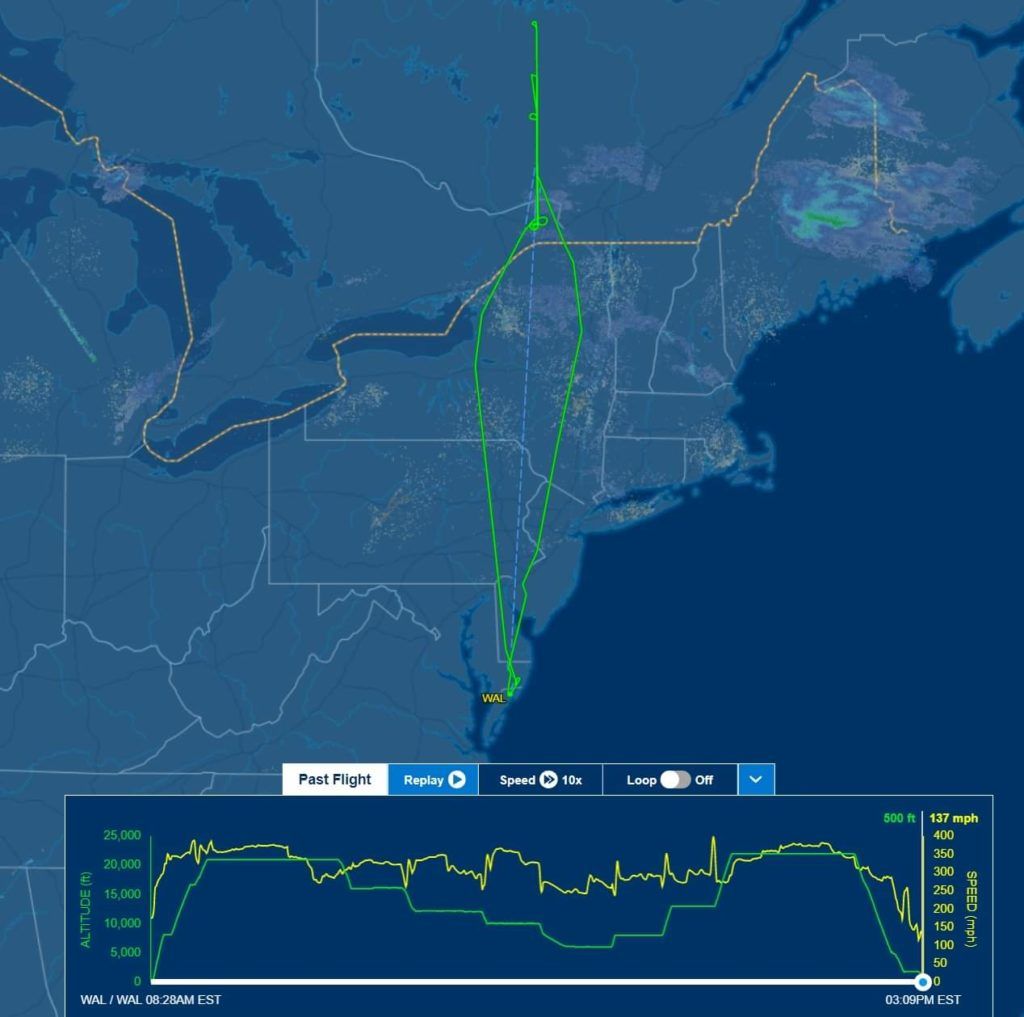 UPDATES:
Feb 12: Here We Go Again: Skies Over Lake Michigan Closed for "National Defense Purposes" (Update: NOTAM Cancelled)
Feb. 12: BREAKING: Congressman Reports Object Over Lake Huron "Decommissioned" (Update: More Sources Confirm Shootdown)
Feb. 12: Object Shot Down Over Lake Huron Was "Shaped Like an Octagon": Wall St. Journal and Rep. Bergman Report
(Maybe its a UFC event?)
CNN coverage of press briefing on whatever this stuff is about