Hoping that someone in aviation security of some sort can help us solve this mystery.
A NOTAM was put out on the US FAA website making it a restricted airspace right over Mar a Lago, from 10/31 to 5/31. So from October 31st, to May 31st, 2023.
NOTAM is aviation speak for Notice to Airmen. TFR means a Temporary Flight Restriction
The graphic below, is from Flightaware.com, a very cool website to have bookmarked to check out flights all over the world. These show the restricted airspace zone with Mar a Lago right in the centre, starting at about where the bridge ends on the right and going to where the ocean is.
The NOTAM itself is in the graphic below in case it changes on the FAA site: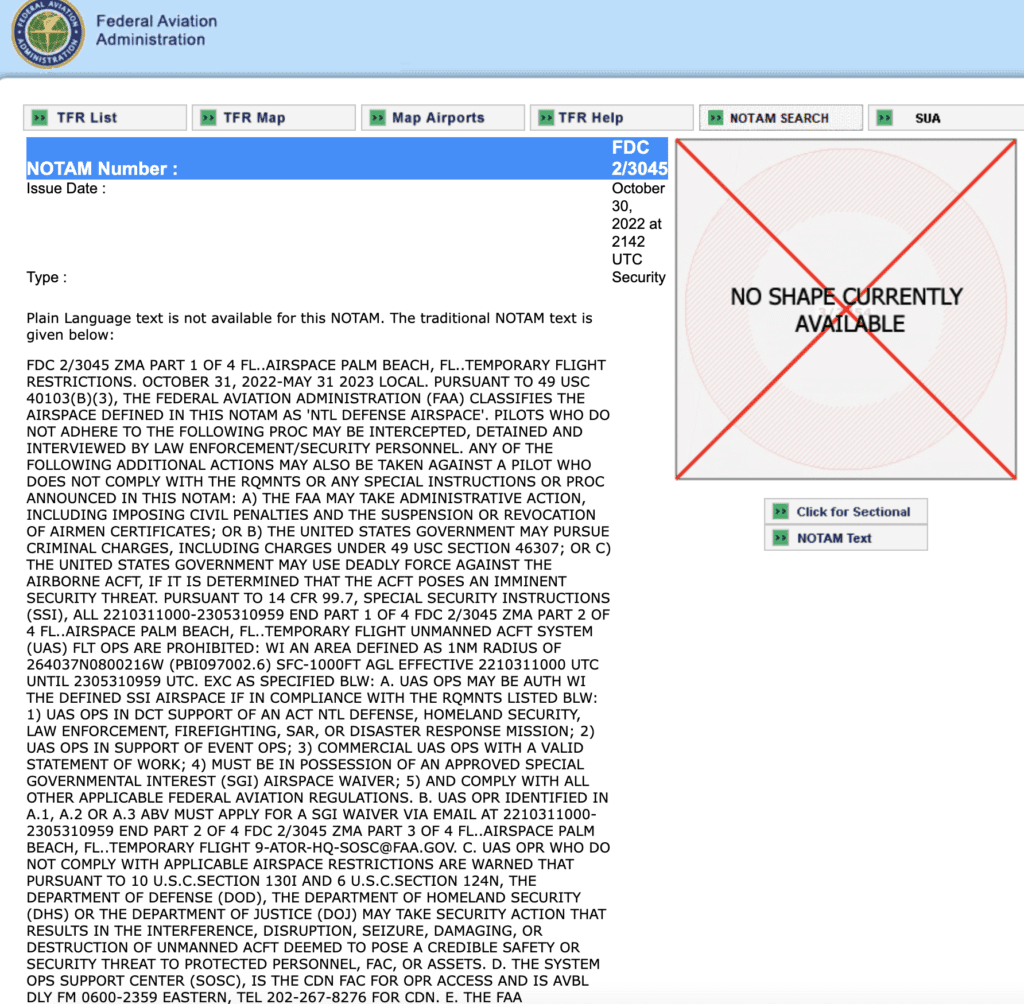 Looking forward to your thoughts, analysis and ideally, certain knowledge on this one.
Eeyore