This will be a sticky post for a few days. Newer content will be below this post.
UPDATE:
A few people have asked how this forum works.
Its very much like Twitter from what I can see. 
The left arrow under a toot is for a reply. The two arrows in a square is essentially a retweet. To put that post on your own timeline to your own followers/ (Please everyone start following others!) and the three dots give you a new menu.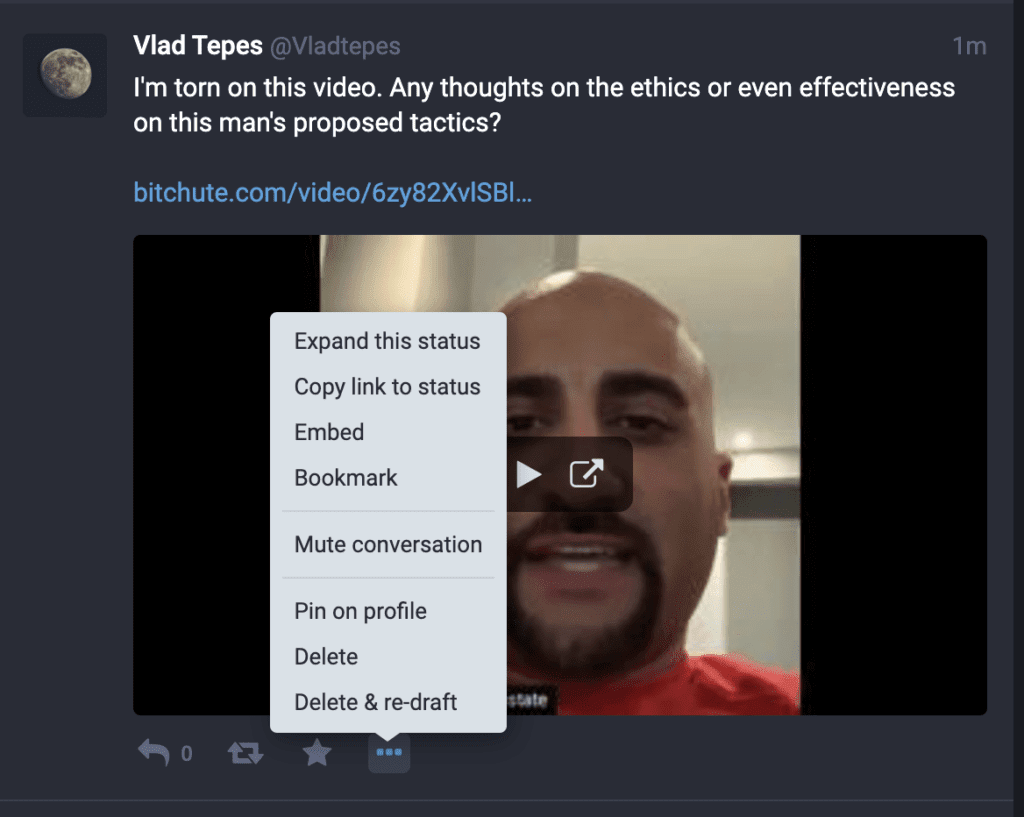 Once again, we are trying this idea. To start a version of Twitter or FB but that is not silicon valley, not controlled or even centrally based.
At the moment, this is ours, although the plan is to 'federate' this "pod" with many others, and we hope that many of our friends and colleagues will start their own pods and federate with us making this even more vibrant, robust and bulletproof.
The reason this has not taken in the past, is that people prefer playing on established social media sites, despite the fact that they are being highly abused by them in numerous ways, such as shadow banning, deleting your posts for you, suspending you for anti-narrative views etc.
But the criticality of our situation now is such, that people are willing to put a little bit of effort into making a new honest and censorship-free thing work.
So I am asking as many of my readers as are willing, to please follow this link and set up an account.
It is important to note that the reply email from the system WILL go to your junk mail so please look there for it.
I am also asking, and this is the hard part… follow some people there so its fun, and participate. I am happy to say that there is now some activity already with a few people who I asked to join and start. One of them is a Hungarian translator and tipster who sends in a lot of our news links. There are also our German translators there and a few others with good content and ideas.
You can find people just by using the search field and entering @V and enter and you will get me, or @ followed by any letter to find the people who's names start with that letter.
Once you have followed a few, the chain reaction should start and we can have a fun, free and productive social media site where no one attenuates your likes or retweets, which Mastodon calls, "Boosts".
It is an honest platform.
So PLEASE sign up for step one, and remember to actually USE it. My feeling is that after a few days of doing so, it will be fun and productive enough to keep you using it without my nagging.
And it is censorship free. But rational and natural rules apply, like if you are too offensive no one will follow you, and if you plan a crime, the police will investigate you. But it is censorship free.
Join us.