Remember the story of the muslim migrant gangs that would humiliate and rob Swedes in racist attacks where they would urinate on Swedish kids calling them "Svens" or other what they imputed to be derogatory names?
Lets have a look at what happened to one of the main offenders after he was caught and charged.
Translation by Gary with much thanks
Humiliation/Robbers sentenced to Juvenile care- (One) refuses to take his sentence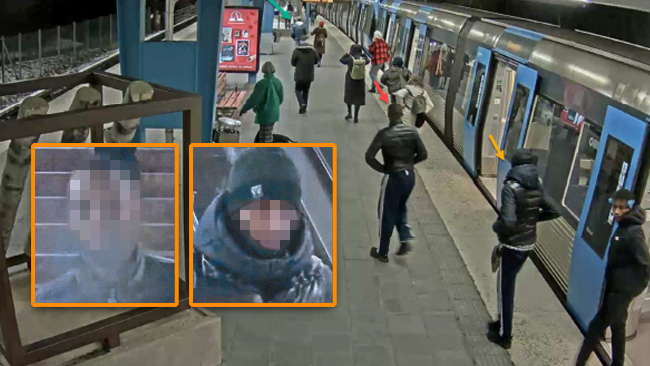 In February, a 16-year-old was sentenced to juvenile care for three robberies, two cases of abuse, and one case of unlawful detention. One of the robberies received a lot of attention when the robbers urinated upon their victim, which was filmed and disseminated. But the 16-year-old refuses to accept his sentence. He has left the HVB home and refuses to return.
After a very attention (grabbing) humiliation-robbery, where the robbers urinated on their victim, a 16-year-old was sentenced to juvenile care.
But now, Aftonbladet reveals that the care placement isn't working-since the 16-year-old refuses to accept his sentence. The 16-year-old has left the HVB home where he was placed, and refuses to return.
Prosecutor Mirna Lelic feels that the penalty doesn't work and wants to see other actions. In (her) memo to the district court, she says that "social services has made several attempts to get him to return, among which, to contact him and buy him a train ticket. But that has not helped.
"Then I think that he misunderstands this so much that this punishment should be eliminated," Mirna Lelic tells Aftonbladet.
The problem is that the sentence value for for the crimes the 16-year-old was convicted of, is too low for (lock-down) youth care to be in effect. Lock down youth care requires that the penalty is at least one year.
"And the district court ruled that the sentence is 8 months (in custody), so that doesn't rise to the limit beyond which he could be sentenced to lock down youth care. So it's a little tricky," Lelic tells Aftonbladet.
Södertörn's district court will request a new opinion from Social Services, after which the parties will be called to a meeting to express their views.
In February, Prosecutor Mirna Lelic told Aftonbladet that the sentence of the newly-convicted robbers didn't mean loss of freedom.
"They are not locked up. It is not like a prison in that you cannot leave. It is not that," said Lelic to Nyheter Idag.