1. OANN has a look at ANTIFA
2. Here is a story half told. An Egyptian-Moroccan married couple violated several aircraft safety protocols and were politely asked to remove bags from the emergency door, and go to their proper seats. They refused and resisted leaving the aircraft and were taken off forcibly to the screaming and protests of women and children etc. The English in this article is awful but one gets the sense there is more to this story despite the total sympathy with the uncooperative passenger.
3. Britain Says Iran Seizes Two Oil Tankers In Gulf, Iran Says Captured One
LONDON/DUBAI (Reuters) – Britain said Iran seized two oil tankers in the Gulf on Friday and told Tehran to return the vessels or face consequences in the latest confrontation to ratchet up tension along a vital international oil shipping route.

Iran's Revolutionary Guards said they had captured the British-flagged Stena Impero, announcing the move two weeks after the British navy seized an Iranian tanker in Gibraltar.

Iran's semi-official Tasnim news agency said the second vessel, the British-operated Mesdar, had not been seized. It said the ship had been allowed to continue its course after being given a warning over safety and environmental issues.

The Stena Impero and Mesdar changed direction sharply within 40 minutes of each other shortly after entering the Gulf through the Strait of Hormuz, taking up a course toward Iran, Refinitiv tracking data showed.
4. Italy: Prosecutors to Charge Another Migrant Transport NGO
Italian prosecutors have requested an indictment against members of the migrant transport NGO Proactiva Open Arms, arguing that two senior members of the group are involved in aiding illegal migration.
Prosecutor Fabio D'Anna and the deputy Santo Fornasier have requested indictments against Marc Reig Creus and the head of the NGO's mission Ana Isabel Mier on the grounds that they aided illegal immigration in March last year, Il Giornalereports.

The NGO is accused of ignoring orders to proceed to Malta and docking at an Italian port instead. The prosecutor alleged that as a result of their actions, the Italian state had become a victim of aggression aimed at "promoting illegal migration".

Recordings made with GoPro cameras also showed crew members shouting "Let's go to Italy!" and "We are going to Italy" when they reached the migrant vessel and welcomed migrants aboard their ship.
5. Maxime Bernier retweeted this. That is a very good sign for the PPC. It means they are the only modernist party in Canada, while the rest have all succumbed to Postmodernism. And as a presser with Salim Mansur, the dar skinned Indian origin newest candidate to join the PPC was attacked by ANTIFA to the point that he had to change venues to a secret one shows, the other parties like to use commie thugs for minor advantage. Either ANTIFA is now working also for the Conservative party, as it was they who rejected Mansur, or the Conservative party is now so far left ANTIFA works in their interests as well as the Trudeau Liberals.
An anti-immigrant, biological man, filed 16 human rights complaints, has gotten Lindsay Shepherd Twitter banned by one of @Jack's cowardly minions, in response to a salon refusing to wax his penis and testicles. Canadian Liberalism is a mental disorder.https://t.co/nBjHL3Vwsq

— ?? Cody Payant ? (@PayantCody) July 19, 2019
6. 'CS gas' released on London Underground as police search for two men
Police are looking for two men after gas was released on a Tube train in London.

People were treated at the scene for coughing and lack of breath, police said.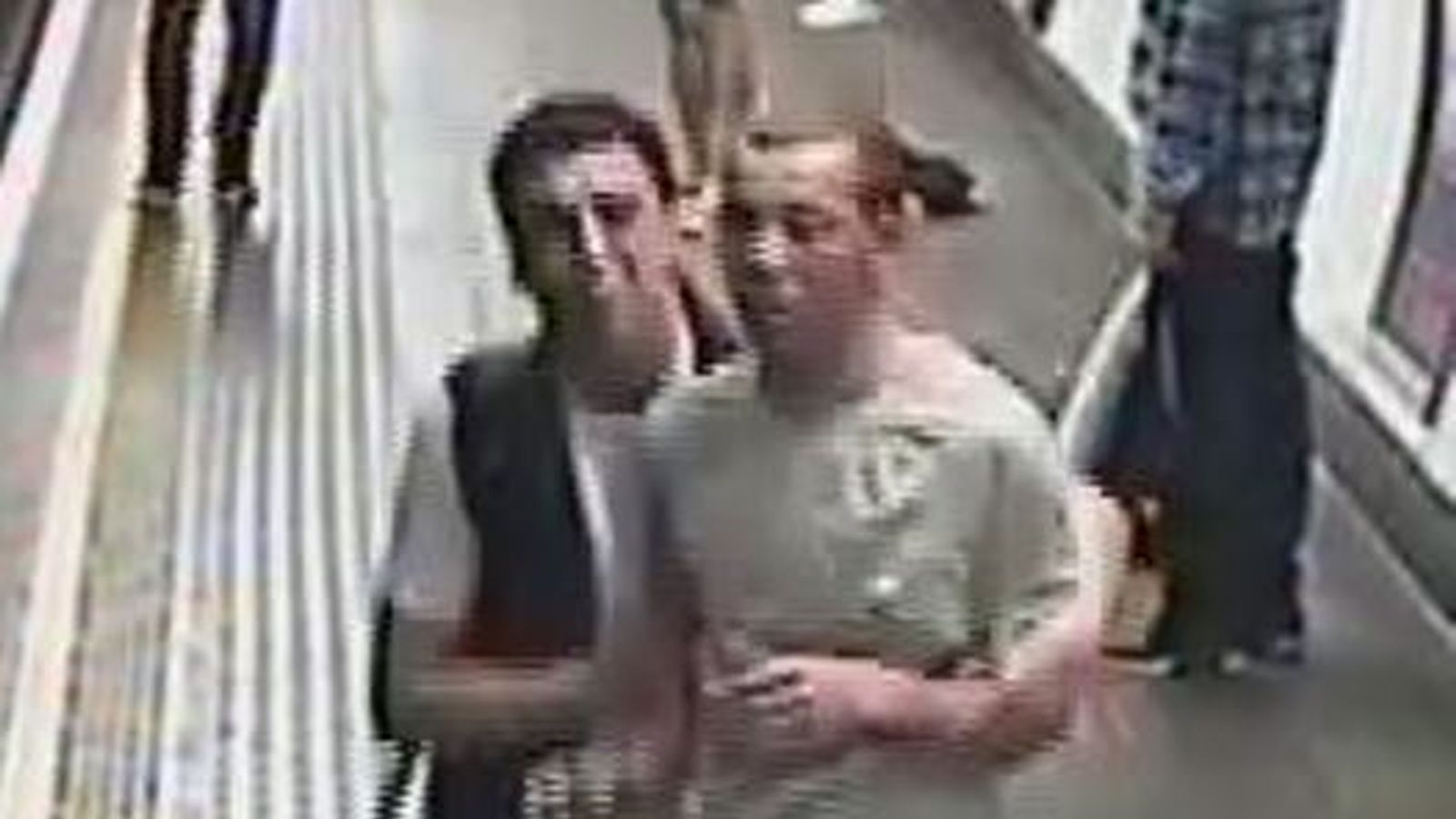 The incident happened at Oxford Circus.

British Transport Police received reports of the incident at 9.13am this morning, and have released CCTV images.
7. Ouch! Father of Rashida Tlaib says she lied about where she lived to get elected
The father of U.S. Rep. Rashida Tlaib (D-Mich.) said that his daughter lied about where she lived in order to get elected.

Tlaib's father Harbi Elabed made the accusation during a March 2010 interview with The Detroit News.

The newspaper article was scrubbed from the internet when The Detroit News migrated to a new website but was available in a subscription-based digital archive, according to the Daily Wire, a conservative news outlet that uncovered the article.
8. Here is something you see far more often than you used to.
In an extremely replusive & outrageous incident, a sexual pervert Mohammed Azhar Ansari, was caught having sex with a calf in Kunjatthabail village in Mangalore, Karnataka.
The cows were tied in an open field to graze on the grass. https://t.co/MbAsUjzpW9 pic.twitter.com/jz3jYEtVR2

— JIXSA (@jiks) July 17, 2019
9. Spanish police arrests two of the most wanted and dangerous "Swedes" in Málaga
A policeman who was off duty has managed to arrest two of Sweden's most wanted and dangerous fugitives. The event took place in a shopping centre in Málaga, Andalusia, Southern Spain.
[…] The fugitives, according to data of the judicial requisition, are related to the kidnapping and torture during three days of a person in Sweden in February of this year. The brothers allegedly injured the victim with a drilling machine and caused serious injuries, with the intention of obtaining their banking passwords and operating with them. Both have extensive criminal backgrounds in 'their' country.
10. One of many good examples of the islamization of Western nations.
The story: Cow slaughtered in Home Depot parking lot after escaping meat market
A young cow escaped slaughter at a Connecticut meat market — only to have its throat slit in public in Home Depot parking lot, according to a new report.

The gory scene prompted the closure of the Saba meat store in Bloomfield, which kept livestock on its premises to be prepared in accordance with Islamic law, NBC Connecticut reported.

The cow dashed out of Saba on Saturday and ran across the street to the hardware store — with employee Badr Musaed and a contractor Andy Morrison hot on its trail.

Morrison, who was doing renovation work at the meat store and was armed with a bow and arrow, tried to help Musaed corral the cow while the local police also responded.

Dash camera footage obtained by NBC shows the officer trying to box the bovine in with his cruiser — and Morrison attempting to shoot it with his weapon.

"As the cow ran towards the employees, Morrison shot at the cow, however he missed and the arrow struck the wall of the Home Depot," the police report said.

Suddenly, Musaed whipped out a foot-long knife and slit the cow's throat as other Saba employees wrangled the animal.
11. Here is another link to the story about how a woman who dared say 2+2=4 was stripped of her career and accomplishments.
Thank you C., Richard, M., SB., Wrath of Khan, PC., and many more who have been contributing now, and this week to our mutual enlightenment.
This is very good
And this is a section of page 10 of the book, Witness, by Whitaker Chambers. Remember that this book was written in or before the 1950s. And by "Washington apparatus" he means Communist and Soviet operatives in DC.