Thank you Tania for this great shot. A new post with more photos and video will be coming tonight. This square is the equivalent of Parliament Hill as the premiere location for protest in Denmark.
Here is the Wiki link to Hizbut ut Tahrir's self described nature.
This is a group determined to create global Islamic manifest destiny.
Yet Jordan Peterson is banned in parts of New Zealand because of one photo of him standing next to a man in this T shirt: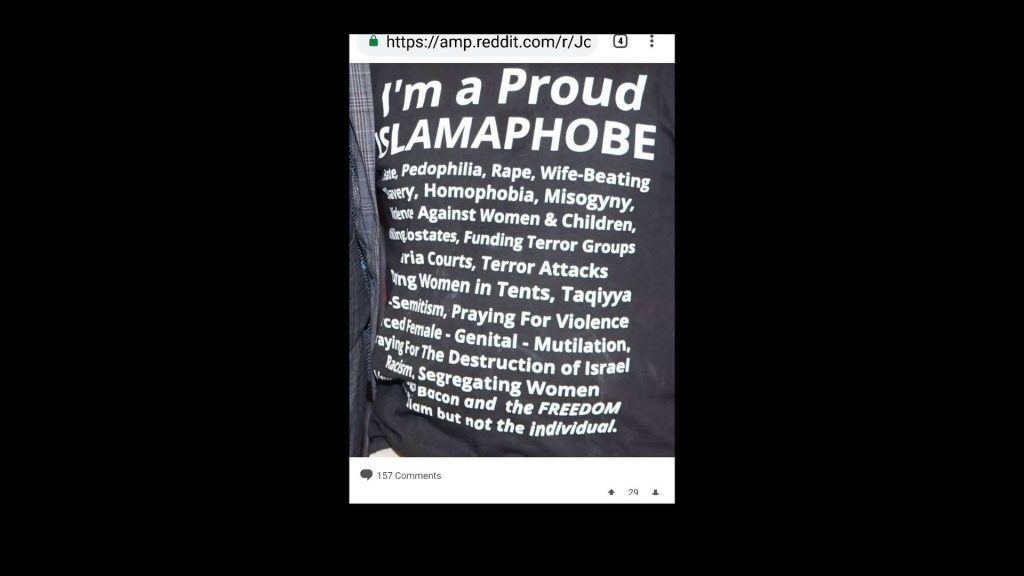 A slight zoom of the public ritual display: