First, the CBC video:
I'm sure you can all figure out what is missing. Whenever there is a major crime, reportage of the trial includes the names of the accused and usually at LEAST a court room sketch of them.
Now lets see what even a German paper has to say, thanks to MissPiggy:
"The prosecution charges the accused Wissam R., Ahmed R., Wayci R. and Denis W. with theft in a particularly serious case. They are said to have stolen the 100-kilogram gold coin worth a good 3.7 million euros from the museum. The prosecutor demands calls for the collection of this sum from the accused. The four defendants did not comment at the beginning of the trial."  (except for Denis who was probably the security guard).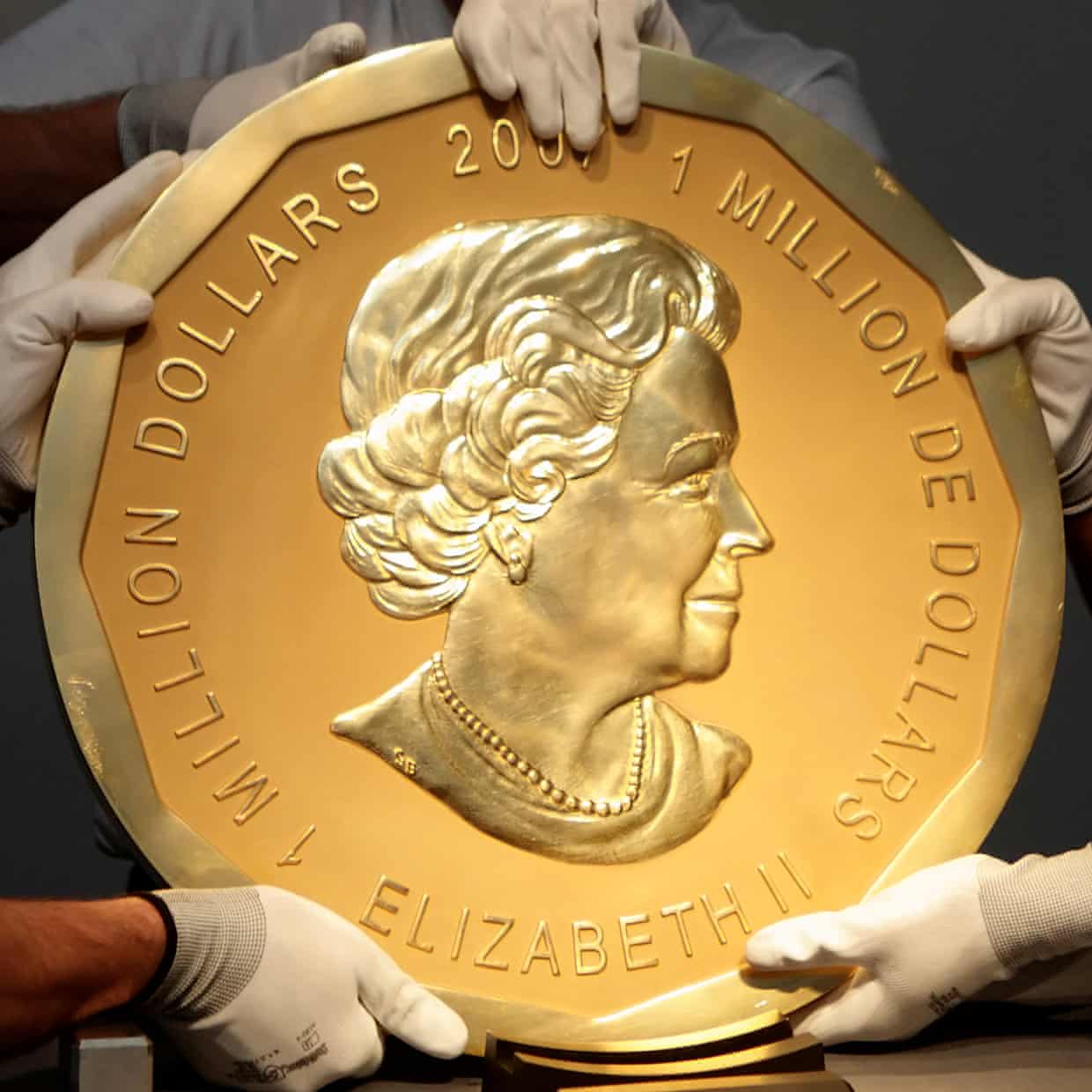 The court heard that brothers Wayci Remmo, 24, and Ahmed Remmo, 20, and their cousin Wissam Remmo, 22, allegedly executed the dramatic night-time heist with the help of a school friend who had started work as a contract security guard at the museum just weeks before the theft. The fourth suspect was identified according to German court custom as Dennis W.

If found guilty the suspects face up to 10 years in prison and will have to pay back the value of the coin.

Prosecutors assume that the coin – 53cm in diameter and 3cm thick, embossed with the head of Queen Elizabeth II and produced by the Canadian Royal Mint in 2007 – will never be recovered, having likely been broken up and melted down soon after its seizure.
CBC is in the front ranks of the Globalist-media complex that manages to lie even when its mouth is shut.