1, John Guandolo's first audio podcast on Islamic terror.
2. Dem Senator Calls for Special Prosecutor to Investigate Huma Abedin.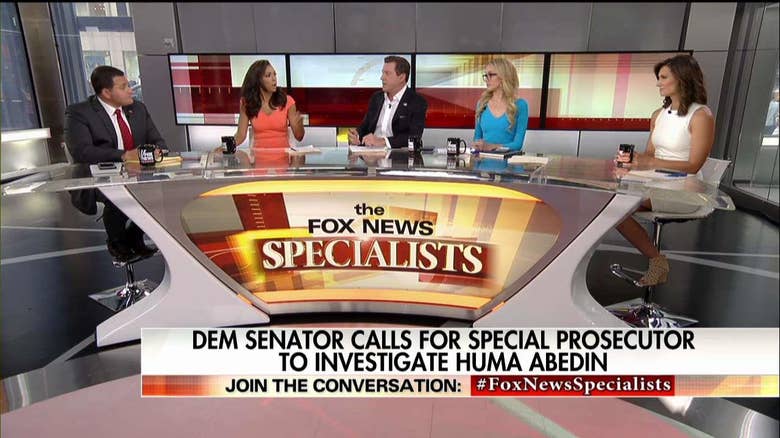 While testifying before the Senate Judiciary Committee on Wednesday, FBI Director James Comey revealed that Huma Abedin, a top aide to Hillary Clinton, forwarded thousands of emails, including classified information, to her husband, Anthony Weiner.
On MSNBC on Thursday morning, Sen. Richard Blumenthal (D-CT) called for a special prosecutor to investigate if Abedin committed a crime by forwarding the classified material.
"If there was classified information and it was improperly passed to a person unauthorized to receive it, yes, naturally it's a crime," Blumenthal said. "Without knowing what the intentions were and so forth, there is potentially a prosecutable crime."
3. Polish MP lays it on the line in Parliament.
4. Lost 16-Year-Old Gang-raped By Kebab Shop Owner And Three Others After Asking Directions, Court Hears
Four men are standing trial at Canterbury Crown Court for the alleged gang-rape a lost 16-year-old after she went into a kebab shop to ask for directions.
Tamin Rahani, 37, Shershah Muslimyar, 20, Rafiullah Hamidy, 24, and a teenager who cannot be named for legal reasons are accused of raping the girl multiple times in the flat above 555 Pizza.
Prosecutor Simon Taylor told the court that the girl "was undoubtedly drunk and was walking the streets alone late at night. The Crown's case is that her drunkenness, youth and vulnerability would have been recognised by the defendants."
He added that it was "these factors that they took advantage of in the couple of hours that followed." Taylor described how the girl was lured into the flat above the takeaway, where she was "was raped by men on multiple occasions."
5. Yet Another Hate Crime Turns Out To Be A Hoax
A church organist was arrested Wednesday after he vandalized his own church with a swastika and pro-Trump graffiti in order to "mobilize a movement."

George Nathaniel Stang, 26, admitted in a handwritten statement to spray painting a swastika, "fag church," and "heil Trump" on St. David's Episcopal Church in Bean Blossom, Indiana. "I suppose I wanted to give local people a reason to fight for good, even if it was a false flag," Stang wrote, according to a local NBC report. "To be clear my actions were not motivated by hate for the church or its congregation. I of course realize now, this was NOT the way to go about inspiring activism."
6. Here are three links about the Wikileaks on Macron's alleged financial improprieties.
7. Al-Jazeera Films False Flag Fake Chemical Attack Against Civilians in Syria
A false flag fake chemical attack against civilians has recently been filmed by al-Jazeera stringers in Syria, and it was ordered from a European country, a military and diplomatic source revealed on Thursday.
"The "effectiveness" of the White Helmets' TV-spectacle of accusing Syrian authorities of attacking civilians in Khan Shaykhun with sarin inspired terrorists to continue filming the fake 'series'. According to info confirmed via several channels, al-Jazeera television channel stringers have recently filmed a staged, fake scene of an alleged chemical attack against civilians by the Syrian Army," the source told Sputnik.
Thank you EB., M., Wrath of Khan, Xanthippa, Perfect Child, Johnny U., Egri, Ava Lon and so many who have contributed their efforts, time and expertise today. There will be more tonight, hopefully involving a look at a really wonderful Polish tradition. One that I hope Canadians and Americans can start a similar one, if we free out nations from the post-modern and Islamic goo that has crapped itself on everything.
If they made the cover for Abbey Road today: