1, Here is a FOX clip on the German Christmas attack. Not much information thats new, but its refreshing to hear someone not try and deflect.
2. A Muslim took out a koran and a backpack at a Children's Christmas play at a kindergarten in Austria today. No one seems willing to explain what that was about. But he interrupted the play and started reading from that stinking wretched book.
Many thanks to Ava Lon for translating this report from OE24:
Islamist stormed children's Advent event

Parents and children deeply shocked over the Koran attack

Police carried out a dramatic operation on Sunday in Oberdorf near Schwanenstadt in Upper Austria. During the annual Christmas performance of the local kindergarten group at the "Oberndorfer Advent" in the event center, a completely white-clad man — a 24-year-old Somali — suddenly appeared on the stage during the performance, and too his backpack off.

Subsequently, he asked the children to leave the stage with hand gestures. "At first we thought it was part of the performance," says a spectator. But then the probably mentally confused man took a Koran from a plastic bag and began to preach. Three fathers, police officers, showed presence of mind and ushered the man off the stage. […]
3. From a comment here at Vlad, but our translation team, both Polish and German speakers, agree this seems to be the prevailing thought outside the fake news of the MSM where a mentally ill person who was rightfully offended by Christmas made a wrong turn at high speed and German citizens failed to be polite enough to stop him before he hit anything valuable by throwing their women and children under the tires.
Comment:
add. The truck at #Breitscheidplatz has a Polish license plate. Steel supports are located on the loading area.
(
There is a suspicion that this truck was stolen from a construction site in Poland. The investigations are running. #Breitscheidplatz

The above are communicates from Berlin Police, but it contradicts what the owner of the truck company is saying.  The owner of the company says the truck has been in Berlin.   It was returning from Italy via Berlin to Poland. The driver , the cousin of the owner,  was supposed to unload some stuff in Berlin, possibly in the area where majority of people are non-German.  The driver disappeared and the family do not have contact with him from and they think he has been killed and the truck was hijacked.
4. Sebastian Gorja on the new front lines of this war:
5. Fake news outlet, CNN, is reporting an almost certainly Islamic terror attack at a Christmas market as, "A truck crash in Berlin".
6. DETAINED: Sister and mother of Ankara 'terrorist' who shot dead Russian ambassador
And according to CNN Turk the two women, who have not been named, were detained in the south-western Turkish province of Aydin.
7. Russian Ambassador to Turkey has died. Putin gives a statement:
8. Brussels streets placed on LOCKDOWN as 'terror police' swoop in
EPA

Police on the streets during the Brussels lockdown
A number of streets were sealed off and people were escorted back to their homes by the police while public transport was also halted.

Five tram lines stopped their services because of police orders.
9. BREAKING NEWS: Three people shot and wounded at Islamic centre in Zurich
Three people have been shot and wounded at an Islamic centre in Zurich, Switzerland.

Local media have reported that three people have been wounded at the religious building in the centre of the city.

There are no details yet as to the severity of the injuries or the motive behind the attack.

Zurich Police said several people had been hurt in the vicinity of the centre but would not release any more details.

It is understood the gunman has fled the scene and authorities have launched a manhunt.
10. As usual…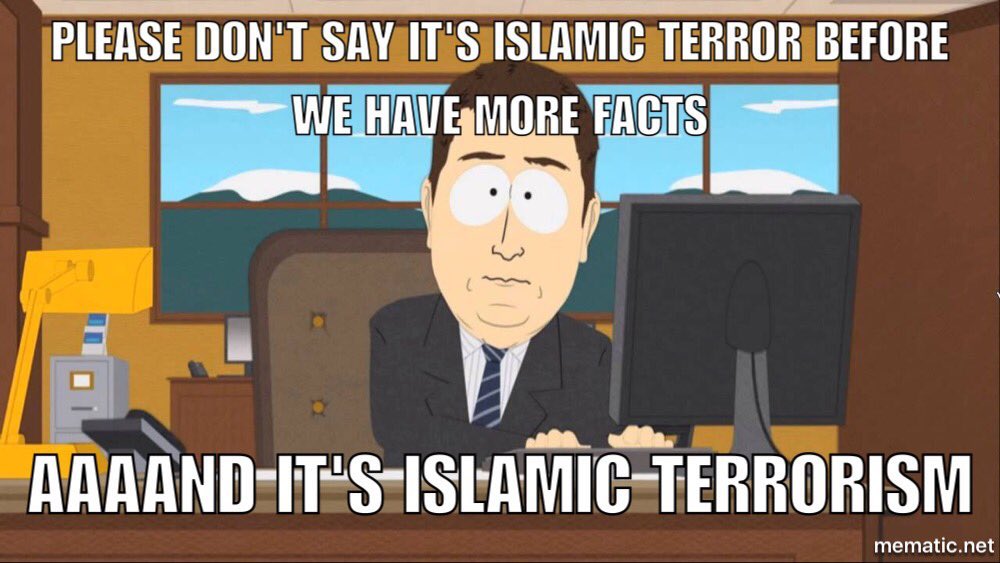 There will certainly be more. but this is already a lot to digest.
Thank you M., Agri Nok, Ava Lon, Gates of Vienna, Oz-Rita, Wrath of Khan, Richard, Johnny U., and MANY MORE who have been putting important updates, links and info in the daily links post and under the various posts that have been done today.
Next post, new Viktor Orban video that is, as usual, excellent and a sign of hope.