Quite a list today.
1, Here is an extraordinary video of the truck coming towards people in Nice France. For some reason, LiveLeak may have deleted it but the video is available to be seen here. It is not gory. But it does show the truck coming AT people.
2. Turns out the Muslim gang rape, gang grope ad gang harass of women has been going on in Europe since at least 2005 when this video was shot in Greece. That is over 10 years before the now famous case in Cologne Germany.
The Rebel Media refers to this practice as "The Pervert's version of Counting Coup". That fits.
3. London Mayor seems to be implementing sharia by stealth
4. A truck appears to have exploded in Berlin, but it didnt appear to damage anything but the truck. So may not be terror.
5. Yet another skyscraper burns in Dubai. Perhaps they should change the name to, "dontbuy"
A residential skyscraper caught fire in Dubai's densely populated Marina district on Wednesday, sending thick plumes of smoke into the air and burning chunks of the building tumbling to the streets below.

It was the latest in a string of dramatic infernos that have raced up the sides of skyscrapers in and around the Mideast's commercial hub, which is home to the world's tallest tower, the Burj Khalifa.

The afternoon blaze began several stories off the ground of the 945-foot (288 meter) Sulafa Tower and spread rapidly as hot wind gusts fanned the flames. Hundreds of Marina residents fled to the cavernous streets around the tower as firefighters raced to the scene.

"It was really scary," said Nora Maki, who lives across the street. She said the flames "spread like wildfire" but said emergency crews did a good job of getting it under control.
Previous skyscraper fires in the last couple of years in Dubai have been quite spectacular.
6. 100 jihadis still entering Syria from Turkey each week – Le Figaro
Reuters) – French military intelligence estimates that about 100 foreigners continue to enter Syria from Turkey each week to join Islamic State, French daily Le Figaro reported on Wednesday.

France's foreign minister said on Sunday that questions needed to be asked on whether Turkey was a viable partner in the fight against Islamic State in Syria and would raise the issue in a coalition meeting in Washington this week
7. Turkey coup attempt: Charges laid against 99 generals and admirals
(Erdogan is cashing in on his moment of opportunity ferociously. If I was leader of a foreign army I would pick now to attack Turkey as his own military has to be pretty demoralized just at the moment)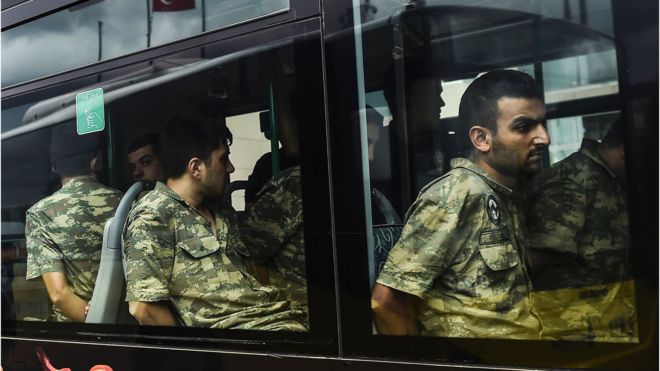 Turkey has formally charged 99 generals and admirals in connection with the weekend's thwarted coup attempt, just under a third of the country's 356 top military officers.

Authorities have banned all academics from travelling abroad, as the purge of state employees suspected of being connected to the failed coup continues.
8. France ratcheting up for civil war. But against who?
It is a geopolitical axiom that wars do not happen because people are different. They happen because different people are forced to mix. What else did France expect?
From Express.UK: 'They're getting ready for war' France on brink of bloody civil conflict, warns politician
Jonathan Miller, an elected city councilor in southern France, said "the mood is turning nasty" after the country was hit by its third terror attack in 18 months.

Mr Miller said: "Normally, it takes quite a bit to excite my neighbors under the languid southern sun, but as one horror has followed another, I am no longer taking for granted that they will put up with this much longer.
Thank you GB., M., Xanthippa, The Rebel Media, Wrath of Khan, Johnny U., M., and all who sent in materials. 
More material is already in the works and will be posted shortly short of another tard attack somewhere.