1, EDL takes to the streets of London.
(Camera work is from leftists I believe, so its unflattering in some ways to the EDL)
2. Gen. Flynn (Ret) says an attack may be imminent in Berlin
3. EXCLUSIVE – 'He wanted the biggest, most powerful vehicle we have': Truck terrorist ordered a 'massive' 19-tonne lorry 'to create maximum number of victims' says garage boss
Truck terrorist Mohamed Lahouaiej Bouhlel demanded the 'heaviest and most powerful' lorry from a rental company so he could kill the maximum number of people, the garage boss has revealed.

The manager of Via Location told of the moment she came face-to-face with the ISIS killer when he hired the 19-tonne lorry which became a weapon of mass murder.

'The terrorist demanded the biggest vehicle we have,' she said. 'The heaviest, the most powerful, the most massive, to create the maximum number of victims.

'We only rent out lorries here, not weapons, not Kalashnikovs. We are all very shocked. We all live in Nice and are thinking of the families.'
4. President Erdo?an urges Obama to extradite Fethullah Gülen to Turkey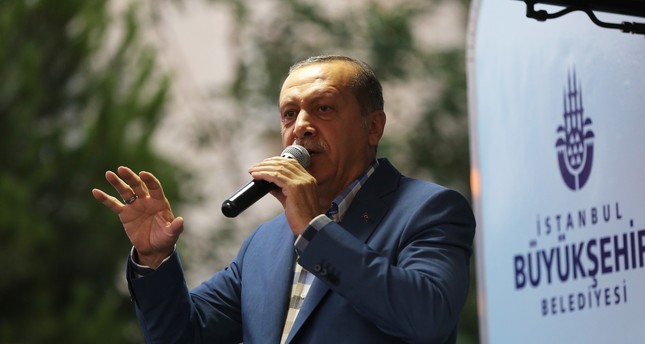 President Erdo?an urged his American counterpart Obama late Saturday to extradite 'terrorist leader and coup plotter' Fethullah Gülen to Turkey.

"I hereby call on U.S. President Obama to extradite that person living on a 400-acre compound in Pennsylvania," he added.

Speaking about the coup attempt plotted by a minor Gülenist faction within the military, he said that it was an illegal act and the group does not represent the military itself.
5. French interior minister says Nice attacker was "radicalized quickly" (which kind of puts a damper on the CBC narrative that he was an anti Islam bigot)
6. Islamic State claims the Nice attack for its own. (In case anyone is keeping score.)
BEIRUT (AP) — An Islamic State-run media outlet says the man who barreled his truck into a crowd in the French coastal city of Nice is a "soldier" of the group.

The Aamaq news agency on Saturday cited a "security source" as saying the attacker "carried out the operation in response to calls to target the citizens of coalition countries fighting the Islamic State."
7. Crack SAS team rushed to London after Nice attack sparks terror fears
A TEAM of 40 SAS soldiers was secretly flown into London within hours of the Nice attack ready to provide an immediate response to an Islamic State assault, it has been revealed.
GETTY

The crack SAS team is charged with providing support to police
The "Immediate Response" team is part of a larger force who have been training across the UK alongside police, the Special Boat Service and the Special Reconnaissance Regiment.

Meanwhile, members of Britain's top secret military Human Intelligence unit have been placed in London to work as spotters – tracking suspicious behaviour in key target areas and tracing would–be jihadis who have stopped using their phones for fear they may be caught.
Thank you M., WTD, Wrath of Khan, Richard, Kathy, Maria J., Oz-Rita and many more who have sent in materials in the last day or two.
Please all, read the links post comments. This is a fraction of what came in over the past 12 hours and there may be some that readers will feel are more important than the ones featured here.
Also, its a little discouraging at the moment. The time of kinetics is here or nearly here. But that does't mean analysis ends. And it doesn't mean there is no point in making your views known and clear to those around you. While it is true that the short term repercussions of speaking the truth to people can have bad consequences, history turns on a dime.Today's "bigoted villain" is tomorrow's prophet. Speak the truth politely and with the conviction of one is confident and certain and wait.
It will be over when people are allowed to sing anything but male barber-shop jihad a-Capella chants. Fat lady or not.