This post may require the use of anti-emetics at the start but will finish up with some good news indeed.
1, Check out this CBC fluff piece on a kid's soccer game in Fredricton. This is a high school game for kids who, all but one, are supposed to be sixteen.
After you see this, try and remember if you have ever seen the CBC cover a kid's soccer game like this. Ever. It bears mentioning that sources from inside the school assure me that the "Syrian refugee" is considerably older than sixteen. Which makes his victory about as wonderful as the Soviet Union wrestling team in the 1952 Olympics.
2, Swedish government has a new strategy for stopping rapists from wholesale rape and molestation of Swedish girls.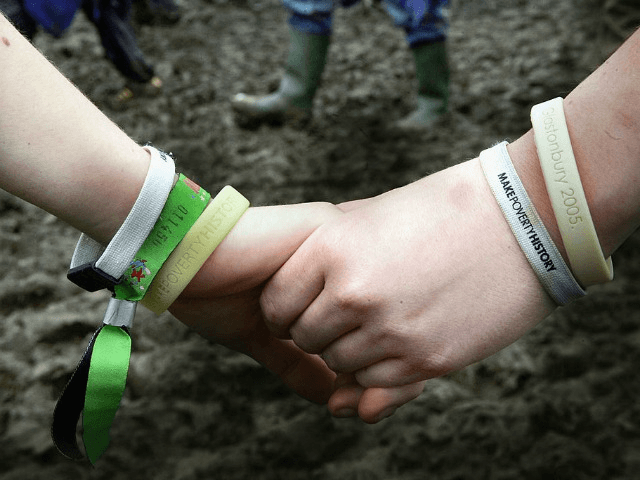 The press release announced that police intend to equip young women with wristbands with the slogan "don't touch me". This will happen over the summer, at festivals and other events for young people. "By wearing these wristbands," Sweden's police chief said, "young women will be able to make a stand".

It is unclear how effective the wristbands, which read "don't touch me" in Swedish, will be in preventing attacks, as the majority of sex attack perpetrators are thought to be recent migrants who are unlikely to be able to read them.
3. Ahmed the Clock faker is back in the USA
(Ahmed the clock faker has come back, for some reason, to Texas from the paradise of Qatar to teach Americans about hate. Not because living in a Muslim utopia actually sucks and Texas is way more fun or anything. Because Ahmed magnanimously wanted to come back to teach us about hate.
Well, after a number of months living in Qatar he is well qualified to teach about hate actually. But that is not how he wants us to see it)
After photos of Ahmed in handcuffs went viral, a national uproar began about the treatment of Muslims in the U.S. and made him think about how he could use the incident to teach others.

"I want to help change Texas for a better state, and I hope that not just for Texas, but the entire world," Ahmed said this week from Irving, where he's returned for the summer. "People sometimes don't want to admit their mistakes, and sometimes the best thing to do is to help them change."

The amount of support he received through social media surprised him, Ahmed said.

He has received hateful comments as well, but he tries not to let negativity faze him. Online threats have made him nervous and the rest of his family tries to stay out of the spotlight, he said.

While he's in the U.S., he plans to take up invitations to visit well-known companies that followed in the wake of his arrest, even if he gets some negative attention along the way.
(Like I said. Anti-emetics. if you haven't taken them yet its too late)
4. It appears that the main attacker of the Constantinople airport was a Chechen Islamic State recruiter, who the EU refused to extradite to Russia since the 1990s, especially in 2003 where Austria grated him asylum and he traveled freely in Europe.
5. CNN helps the Orlando mosque distance itself from the killer at Pulse. The Orlando mosque, seems to be where most inside have the classic uniform of the jihadi up to and including the '2nd anus' many religious Muslims develop on the forehead. a contrast to the Buddhist, '3d eye'.
6. Gunmen take some 20 hostages in Dhaka diplomatic quarter, Bangladesh – reports
Terrorist shootout with police ? ??????? ???? ?????????? ??????? ? at Gulshan Restaurant Dhaka
BBC has this English language report here. But at 13 seconds in to the video right above you hear the words, "Counter-terrorism Unit" and "Islam" quite clearly.
The Daily Mail offers some clarity
7. Ayaan Hirsi Alli asks one of the obvious questions that women should all be asking every hour of every day.
And the good news?
Austria has officially declared the election in which classical liberal FPO was cheated out of a victory by fraudulent postal votes and is having a do-over.
BREXIT may well have been the first creak of the wheel as the Titanic changes course. Now its all about if we can manage to miss the iceberg.
Thank you M., Wrath of Khan, Xanthippa, Richard, CB Sashenka, Maria J., and many many more and more to come.
For our Canadian readers, have a drink or two and a spiral cut ham and enjoy what freedom we have left. Use it or lose but for today, enjoy it.