1, More riots in Paris.
(Maurice Chevalier appears to have left the capitol)
2. This appears to be a 'Breaking' story: Isis terror plot in Germany: Four Syrian men arrested for allegedly planning suicide bombings in Düsseldorf
Four suspected Isis members have been arrested on accusations of planning a terror attack in Germany.

Three of the Syrian men were directly "commissioned" by the so-called Islamic State to launch suicide bombings in the city of Düsseldorf, prosecutors said.

After travelling back into Europe following the refugee route through Turkey and Greece they convinced the fourth suspect to join the plot.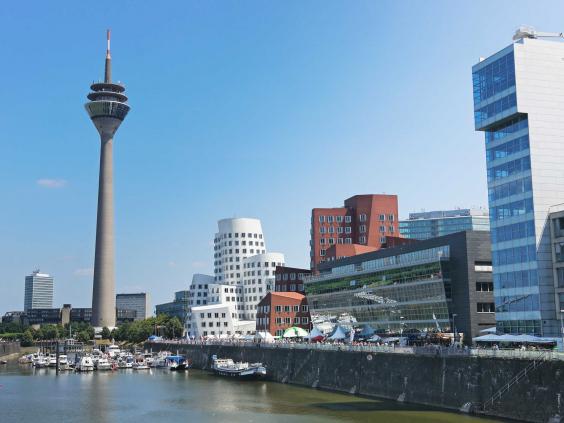 3. As I do not speak scribbly I cannot say with certainty what this is. But from watching and hearing the odd word I know, it appears to be Islamic State (insert expletive here) using the sum total of their creative impulse to kill Houthi fighters.
Having read the Houthi motto a number of times, and seeing what they are capable of and indeed, desire to do given the opportunity, this is a lot less tragic as far as we are concerned, than what they do to non-genocial people with a culture of cooperation. Like the Christians for example. However this is still an IS snuff video. Watch at your own discretion. It has a lot of excessive overkill of what I think are Houthi, including rockets, short knife beheadings and more.
4. Sweden: Reports dead girl is missing 16-year-old asylum seeker
The girl has not been formally identified, but several Swedish newspapers reported on Thursday afternoon that she is understood to be a 16-year-old asylum seeker.

The Dagens Nyheter (DN) newspaper wrote that the girl, from Afghanistan, was reported missing by her boyfriend and the refugee home where she was staying on March 20th.

According to unnamed sources cited by the Swedish daily, police are investigating a theory that there could be an "honour motive" behind her suspected murder.
(Quarantine)
5. Police: Woman in Burka attacks Lawrenceville family with American flag
6. Vicious brawl between rival refugee groups leaves dozens injured and migrant camp ABLAZE
AFP

Riots erupted at a migrant camp in Lesbos
Hundreds of people, mainly families with children, were evacuated from Moira camp during the night as rival groups of Afghans and Pakistanis clashed with clubs and stones.

As riots engulfed the camp, migrants set alight tents which sent plumes of smoke billowing from the compound of the village outside the island's capital.

The majority of injured people were treated by medical staff or NGOs.

Tensions have been building in the centre, which houses nearly 3,000 migrants, following the recent deal to send all new arrivals to Lesbos back to Turkey.
Thank you Richard, M., Wrath of Khan, Maria J., Anon and many more. Its gonna be a busy day.
Proof that the Democrats actually do create jobs!
Also here is a good video on how the media attempts to bias us against facts and for Islamic terror.