1, Paul Weston on the new Muslim mayor of London who calls moderate Muslims, "Uncle Toms"
2. Raymond Ibrahim: (WARNING: Graphic) How the Media Exploit — and Omit — Pictures to Islam's Benefit
(Raymond Ibrahim is in a rarefied strata of intellectuals on our subject. He stands shoulder to shoulder with Robert Spencer, Bill Warner, Stephen COughlin and a few others. When they write I find it worth reading)
Why did the so-called "mainstream media," or MSM, widely disseminate the picture of Alan Kurdi—the three-year-old Syrian child who drowned in the Mediterranean—while never publishing pictures of other Mideast children who, worse than accidentally drowning, were intentionally murdered?
Did you, for instance, ever see this more recent picture?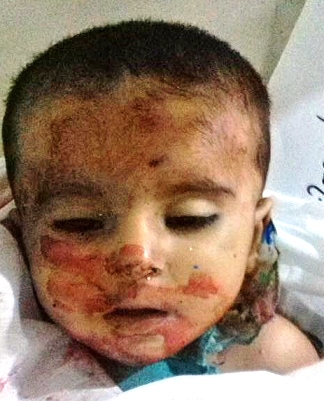 This little boy was murdered a few weeks ago, on March 27 — Easter Sunday — when Islamic suicide bombers, targeting Christians, attacked a crowded park, killing dozens of people, mostly women and children.
What about this baby in diaper, lying dead under a church pew? […]
3. At this link there is a stunning video. I have no way to reference what the claim is of what we see in the video. The events are clear as day but trying to determine if it is what the description says it is, I cannot do. But I do accept that this took place on German streets, and that it is likely a near new normal whereas it would not have been a few years ago.
??? Streets of Germany: yesterday on Father's Day in East Germany. Migrants attacked a group of celebrating fathers. pic.twitter.com/qLectyeXgN

— Onlinemagazin (@OnlineMagazin) May 6, 2016
4. ***Turkey: Cumhuriyet editor Can Dundar shot at outside Istanbul courthouse***
We at Vlad have tracked this fine news organization in Turkey for some time. Some of the bravest journalists alive now, and among the bravest ever work those desks. They busted Erdogan for smuggling weapons to the Islamic State which began their misery. So it is important to try and find the full story to what you are about to see below.
[Here is a story on BBC: The man shot and his coeditor have been arrested by the state of Turkey for revealing stat secrets!
A Turkish court has jailed two prominent journalists for revealing state secrets, in a case widely criticised by international observers.

Erdem Gul received five years and Can Dundar five years and 10 months.

Mr Dundar and Mr Gul, editor and Ankara bureau chief of opposition daily Cumhuriyet, had reported that Turkey had tried to ship arms to rebels fighting the Syrian government.

Shortly before the verdict, a gunman attempted to kill Mr Dundar.
Here is the story that has caused this prosecution. VladTepesBlog was the first site to translate and post this to English. ]
5. Police hold crisis talks after brutal murder in Vienna
The murder of 54-year-old Maria E. with an iron bar as she was walking along Vienna's Brunnenmarkt on her way to work as a cleaning lady 2.30am Wednesday morning has shocked residents of the multicultural and popular neighbourhood.

The motivation behind the attack is still unknown, although the key suspect – a 21-year-old Kenyan who has been living illegally in Austria for seven years and did not know the victim – was quickly arrested nearby after the incident.
(The day when women could walk the streets of Europe at night and alone are fading into legend very fast. And soon, very soon, it will be denied that this was ever the case)
6. German spies want right to keep tabs on teens
"We have a huge problem," Stephan Kramer, head of the Thuringian branch of the Verfassungsschutz (VS) told the Mitteldeutsche Zeitung on Friday.

Kramer noted that recent months had seen two acts with potential terrorist links carried out by minors, including a 15-year-old who stabbed a federal police officer in Hanover and two boys arrested over a bomb attack on a Sikh temple in Essen.

"We see concrete examples in Germany where minors are not only being radicalized, but instrumentalized as weapons," Kramer said.
(Or, they could stop brining in millions of Muslims who hold an ideology hostile to Europe and not become a totalitarian state. That would work a lot better)
7. Russian convert to Islam faces 15 years for plotting horror on behalf of the Islamic State
Getty•NC

The estate agent was selling holiday homes in Turkey
Aleksei Alekseev, 34, went to Turkey two years ago after an investigation was opened in Russia regarding his activities after he converted to Islam.

He was arrested last year and a criminal court opened a case into him for being a member of an armed organisation, alleging that he provided accommodation for ISIS militants trying to cross over to Syria and Iraq.

The investigators retrieved photographs of public buildings, their floor plans, the G-20 summit venue, passport photocopies, photos containing violent scenes and armed people in camouflage dresses.
Thank you Wrath of Khan, PW., Buck, Richard, Johnny U., Xanthippa, and all who sent in materials. 
More to come if I get it done before bedtime.
Heiling and Smiling. This is Corbyn at his most natural.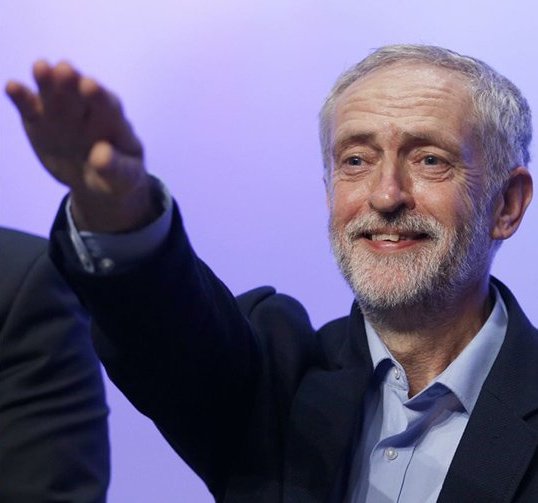 And did I post this already? I apologize if I did. But its worth seeing twice anyway