1. Video explaining the Turk demand to remove a photo by Swiss, and their refusal.
2. The Turkish government appears to already be working on graphics for their upcominng rubber stamp approval of EU membership.
Check this out:
3. Turk living in Australia makes war tribute museum for the TURKISH side of the war in Gallipoli
4. explosion in Bursa Turkey
5. The Netherlands Now Allows Citiizens to Insult Foreign Leaders
The Netherlands is going to abolish a law which considers insulting a foreign state leader as a criminal offence. The law states that insulting head of a friendly country carries 2 years of imprisonment.

The decision to abolish the law has been taken following Turkey's attempt to prosecute a German satirist. MPs of two Dutch Liberal parties Volkspartij voor Vrijheid en Democratie (VVD) and  Democraten 66 (D66) demanded to the government to abolish the low earlier this week, as stated by Dutch News.nl.

Jan Böhmermann, a satirist from Germany, has been facing prosecution due to a similar legislation in Germany and some people in the Netherlands do not want that to happen to the people from the country. Böhmermann read out an offensive poem about the Turkish president, Recep Tayyip Erdo?an, on TV. He faces up to 5 years in prison.
6. Böhmermann's Erdogan poem prompts private criminal complaints, too
The Turkish president filed his complaint with Angela Merkel weeks ago, successfully. Now, hundreds of German residents have lodged complaints about a poem treading a thin line between satire, stereotypes and slurs.
Besides a possible prosecution at the request of the Turkish government, hundreds of people in Germany have filed criminal complaints against comedian Jan Böhmermann. Böhmermann's lewd poem insulting President Recep Tayyip Erdogan might have been removed from broadcaster ZDF's website, but it's liable to be aired in a German court at some point in the future.
(You can still see that Poem as it originally aired over at The Rebel)
Thank you "Egri Nök", M., Wrath of Khan, Richard, Buck and all. More to come. These are just the Turkey related links. 
Here is what is said to be a train in Switzerland. Picture, if that is what this is, was taken recently.
More: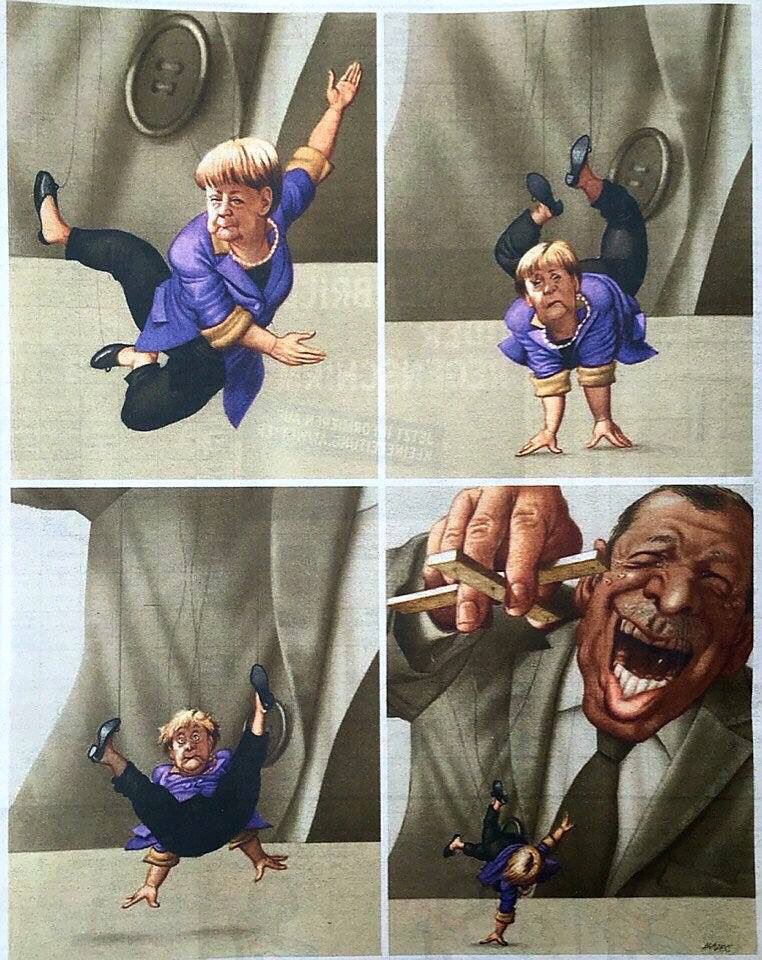 A British magazine which is a tribute to the French Magazine, Charlie Hebdo, called, Vive Charlie published this cover for their magazine.
Lastly, I did a guest stint at BlogTalk Radio last night. Here it is for those with an hour or so to kill.