1. The history behind the Islamic State Flag
2. Belgian PRIME MINISTER backs statement of minister on celebrating Muslims after Brussels attacks
BRUSSELS, April 18 (Reuters) – Belgian Prime Minister Charles Michel backed his outspoken interior minister over comments that a significant number of Muslims had cheered the Brussels bombings, and said supporters of terrorism were a cancer that needed removing.

Jan Jambon told Belgian daily De Standaard in a Saturday interview that a significant part of the Muslim community had danced with joy after the attacks that killed 32 people on March 22.

Jambon, part of the Flemish separatist N-VA party, faced criticism from fellow ministers and opposition, some demanding he back up his views with evidence, others that he apologise immediately.

Michel provided backing for his minister late on Sunday, saying the national security council had been told about expressions of support for the Brussels attackers.

"I can confirm that there have been endorsements for the attacks," Michel said in a statement, although this was only from a small minority.
3. Here is a very entertaining debate between an ex muslim woman who speaks Arabic and an English muslim on the subject of Islamic deception. The believing muslim basically provides a lot of examples of Islamic deception in her attempt to deny that it exists. I could add a lot to what Nonie says in this. But reliance of the traveler in the section about "holding one's tongue" actually says it all.
The funny thing is, the Muslim refers to Reliance of the Traveler. She is clearly expecting that no one will actually read it.
4. Germany: Antifa picket Helmut Kohl's house ahead of Orban meeting
5. All Muslim Groups Fail To Attend Anti-Extremism Campaign Launch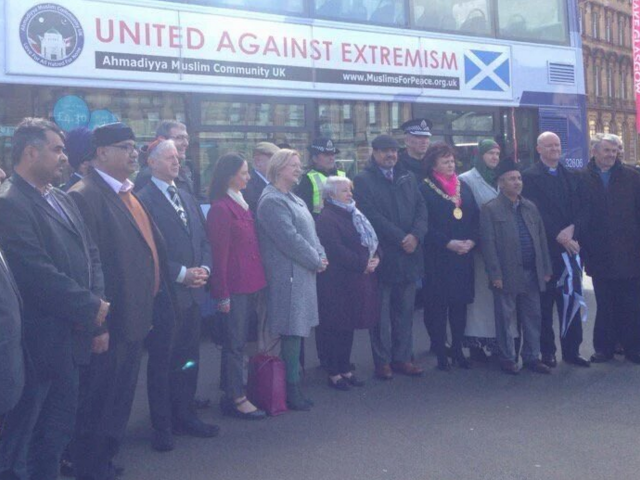 All of Scotland's major Muslim groups declined to attend the launch of a campaign against violence and discrimination directed towards the Ahmadi sect, as well as the Paris and Brussels terror attacks.
Representatives of the local Sikh and Jewish communities, and the Church of Scotland's inter-faith group were all present, alongside local politicians, representatives of Police Scotland and Glasgow's lord provost.

However, representatives of the Glasgow Central Mosque and the Muslim Council of Scotland announced at the last moment they would not be coming, the Guardian reports.
(Quelle Surprise)
6. Here is a heart-breaking story about a German rape victim who committed suicide and her rapists walk free. I do not think I would be too far out on a limb to guess that the German media GAVE the rapists non-Muslim names to help deflect from the facts on this one.
7. Robert Spencer's second video in his series of videos on the basics of Islam
8. ANTIFA picket Helmut Khol, a previous Chancelor of Germany's house before his meeting with Orban of Hungary
Thank you Sunshine, M., Xanthippa, Rebel Staff, Buck, and many more and much more to come. 
Video game of fighting for Europe against the Islamic hordes.
Anyone considering playing/buying this game should be aware that except for the last 100 years, this is the history of Europe for the last 1400 of them.