1. Major police activity in Montreal based on social media threat by brother of well known Islamic State jihadi
(No explosives were found but the police acted quickly and in numbers, probably based on the fact that the person who made the threat was the brother of the person in the video below)
2. Greek far left wing extremists join Islamic illegals calling for open borders for European nations. No sign of call to open restrictions on Iran or Saudi Arabia however.
3. Press TV: Canada regrets cutting ties with Iran, wants to re-engage
Canada's foreign minister says his country's 2012 move to cut diplomatic ties with Iran has had no positive consequences whatsoever, expressing articulate willingness for re-engagement with the Islamic Republic.
"Canada's severing of ties with Iran had no positive consequences for anyone: not for Canadians, not for the people of Iran, not for Israel, and not for global security," Stéphane Dion said on Tuesday while addressing an international conference at the University of Ottawa.
The administration of former Canadian Prime Minister Stephen Harper severed diplomatic ties with Iran in September 2012, citing, among other pretexts, what it described as continued threats from Iran to Israel.
In his Tuesday remarks, Dion, who serves under the new government of Prime Minister Justin Trudeau, said, "Canada's embassy in Iran has been closed for over three years. With which results? Is it right to need to count on Italy to protect our interests in this country?"
(There are about 8 more links that indicate this is what Trudeau is planning)
4. Belgian vice PM acknowledges street celebrations following Brussels attacks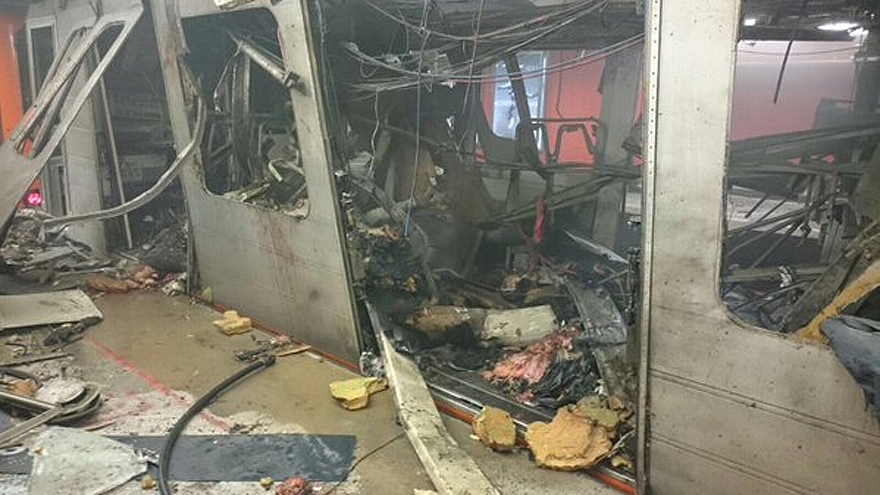 Jambon's statement on street celebrations follows criticism of the media's failure to cover such events, including by the prime minister of the Flemish Region, one of the federal Belgian state's three autonomous states. Flemish Prime Minister Geer Bourgeois said that shortly before the attacks, which are believed to have been the work of Islamic State terrorists, his region's public broadcaster did not report on riots by Muslims. The attacks happened four days after the arrest of Salah Abdelslam, a suspected terrorist alleged to have been involved in terrorist attacks that killed 130 people in Paris last November.

"It is, to me, highly shocking that after Abdelslam's arrest, 200 young people of foreign origins hurled spontaneously bottles and stones on our police," Bourgeois said. "It is regrettable that we saw nothing of these images on national television news."
5. The mass Boko Haram kidnapping that you never heard about
It was the kidnapping that the world ignored. Denied by the authorities, overshadowed by other atrocities, hidden by its remote location, the abduction of about 400 women and children in the Nigerian town of Damasak remains unsolved and shrouded in mystery a year later.

It was the biggest-ever kidnapping by the Islamist radicals of the Boko Haram group, yet it was neglected by politicians and activists who focused instead on the heavily publicized abduction of more than 200 schoolgirls from the town of Chibok in 2014.

While it is Chibok that continues to mesmerize the global spotlight, Boko Haram has abducted at least 2,000 girls and women since the beginning of 2014, turning them into cooks, fighters and sex slaves, according to an Amnesty International report last year. More recently, there have been fears that some of the abducted girls were forced to become suicide bombers.

Now a new report by Human Rights Watch has documented the worst of those kidnappings: The Damasak abduction in March of last year, in which at least 300 elementary school students were among the estimated 400 captives.
Thank you M., The Rebel Staff, Yucki, Richard, Wrath of Khan, Xanthippa, and all who sent in materials, comments and translations of which there are many, some published here, some elsewhere (non English) and there is more in the works including some quite important articles and videos which I hope to have done tomorrow.
Roseanne Bar gives surprising speech in Jerusalem about the BDS movement.
Also better try and enjoy this Simon and Garfunkel remake about islam's march of manifest destiny before someone finds a reason to pull it