Facebook has decided what one of our hard working translators may post to her own Facebook post and what opinions or facts may not be presented.
Here are three screen captures from her own Facebook page: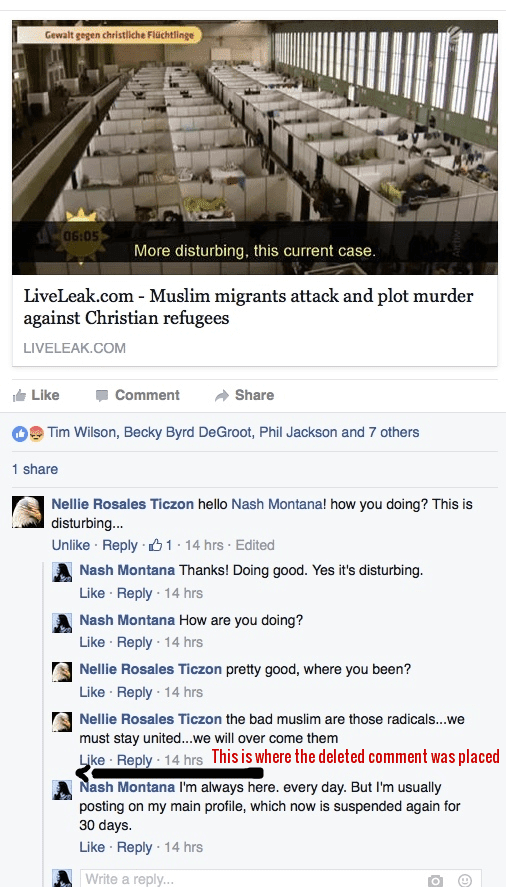 Below, the actual comment that Facebook censored with the explanation from Facebook: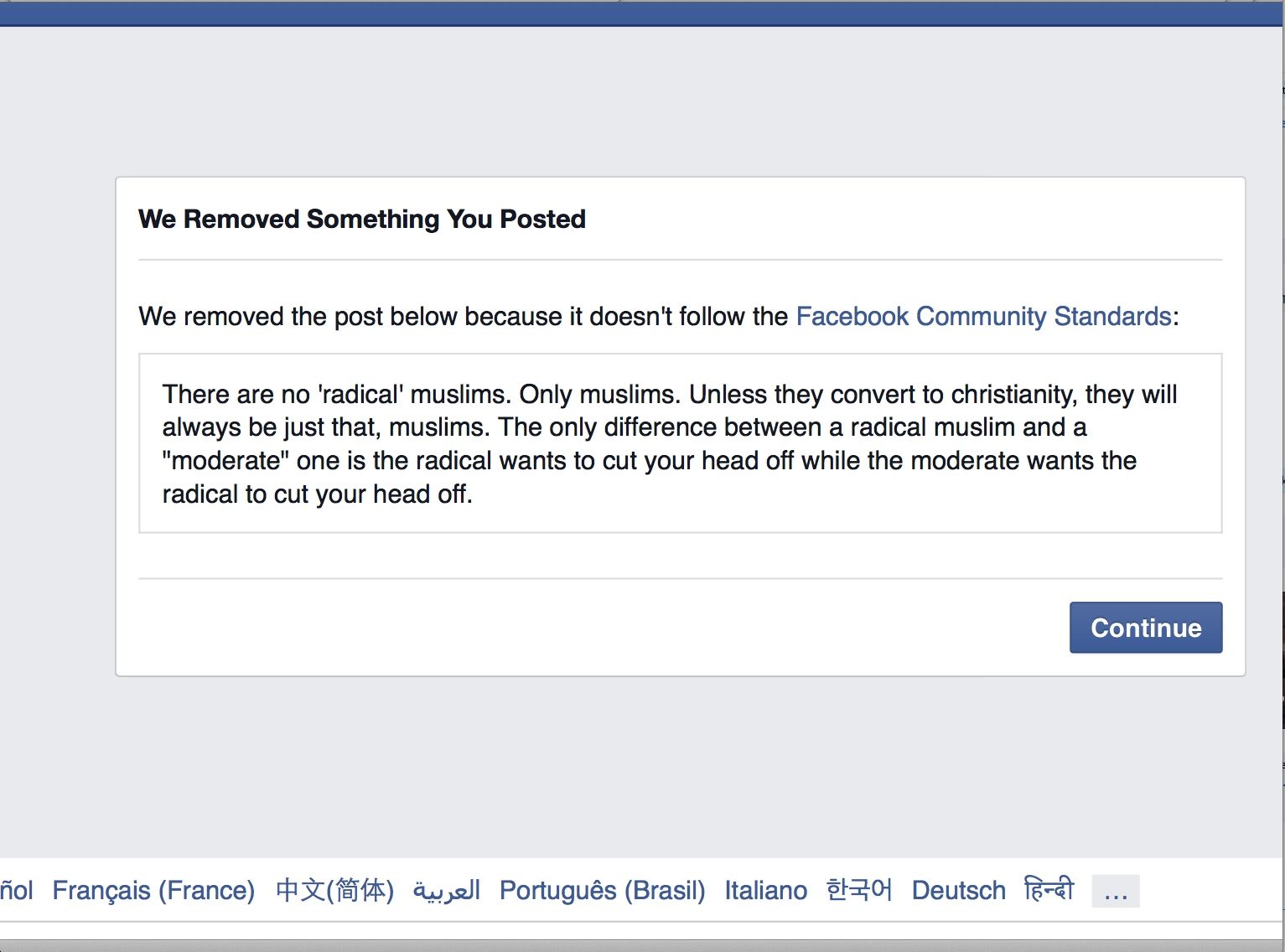 Pretty soon, there may be an alternative to Facebook which looks and works pretty much the same way. When its ready, I hope a new diaspora forms. One for freedom of speech. Especially when it can be shown to contain truthfulness.
The video referred to in the post is this one, which was posted also yesterday.