1. More proof that it is the political left which relies on bullying, totalitarian control of information and the kinds of things leftist accuse 'neocons' of
2. People screaming, "Merkel Must Go!" In German as she enters a building for a meeting.
(This FB page has a few videos of her new popularity)
3. Poetic justice: SAS sniper blows head off ISIS chief who taught jihadis how to DECAPITATE
AN elite SAS sniper blew the head off a sick Islamic State (ISIS) commander teaching 20 jihadis how to decapitate prisoners.
Getty

A crack SAS sniper blew the head off an ISIS commander
The crack soldier fired a bullet designed to inflict massive damage from three quarters of a mile away and scored a direct hit on the extremist.

His rifle was so high-powered that the bullet decapitated the bearded warrior, who stood well over six feet tall.
Some 20 ISIS recruits saw the precision killing and fled
The fearsome recruiter for ISIS, also known as Dash, was gunned down in the middle of a drill teaching new soldiers how to execute prisoners.
4. This is dipping well into cover-up mode. This is beyond simple tampering with intelligence. Once records are being deleted, that's a coverup.
(Is Front Page Magazine actually suggesting that an administration with Barack Obama and Hillary Clinton is less than honest? Say it ain't so!)
This second set of accusations, which have not been previously reported, were made to the Office of the Director of National Intelligence (ODNI). They show that the officials charged with overseeing all U.S. intelligence activities were aware, through their own channels, of potential problems with the integrity of information on ISIS, some of which made its way to President Obama.

The analysts have said that they believe their reports were altered for political reasons, namely to adhere to Obama administration officials' public statements that the U.S.-led campaign against ISIS is making progress and has put a dent in the group's financing and operations.
5. Rochdale child sex grooming gang ringleader who was convicted of 30 rapes uses European human rights law in fight to avoid being kicked out of UK
The ringleader of a Rochdale child sex grooming gang is using European human rights laws in an attempt to avoid being booted out of Britain.

Paedophile Shabir Ahmed, 63 – described by a judge as a 'violent hypocritical bully' – claims his convictions for child sex offences were a conspiracy to 'scapegoat' Muslims, his immigration tribunal today heard.

The convicted abuser has written to the European Court of Human Rights (ECHR) to appeal against his impending deportation from the UK.

Ahmed, serving 22 years in jail, was convicted in 2012 of being the ringleader of a group of Asian men who preyed on girls as young as 13 in Rochdale, plying them with drink and drugs before they were 'passed around' for sex.

He appeared before the First Tier Immigration Tribunal, sitting at Manchester Crown Court, on Tuesday to appeal against the decision by Secretary of State Theresa May to strip him of his British citizenship, the first stage in the deportation process.

Three judges will decide on his appeal, as well as on appeals by three other men who were part of the same gang and who also face deportation.
6. Here is a video of some moderate muslims I think trying to kill a bunch of Kurds who may be trying to occupy their historical homelands.Quite a problem for muslim manifest destiny. Check out the crew at 1:58. If they were a little paler, they would be an easy casting call for Pirates of the Caribbean IV.
7. Man arrested for Facebook posts about Syrian refugees in Scotland
Police Scotland have said the arrest of a man responsible for a series of offensive Facebook posts about Syrian refugees resettled on the Isle of Bute should send a clear message that such social media abuse will not be tolerated.

Following a report of a series of alleged offensive online posts relating to Syrian refugees living in Rothesay on Bute, Police Scotland confirmed on Tuesday that a 40-year-old man, understood to be from the Inverclyde area, had been arrested under the Communications Act.

Twelve Syrian families arrived in the seaside town in early December, as Scotland welcomed one third of the thousand refugees David Cameron agreed to take from camps bordering Syria before the end of last year.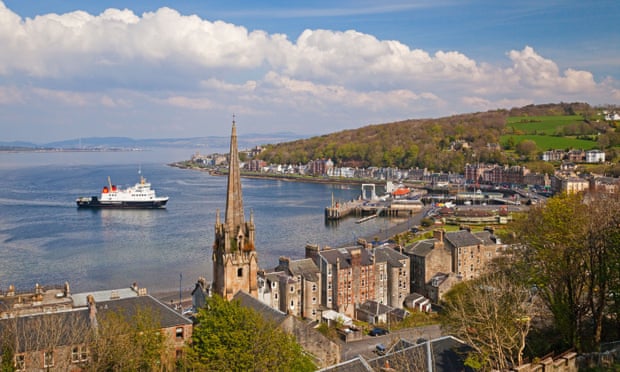 (Any nation that arrests people for opinions on matters of national policies is not a democracy by any definition)
8. Bangladesh, authorities close down book stand for insulting Islam
The stand belongs to Ba-DWIP publisher Prakashan, who was participating in the annual book fair in Dhaka. The publishing house had "Bitarka Islam" (Debate on Islam) on display. The radicals claimed that the text contains disparaging statements against Islam and Muhammad. Writer: "In Bangladesh if someone kills a man he is not punished, but if he says or writes something against Islam yes."
Dhaka (AsiaNews) – The Bangladeshi authorities have closed down a book stand of the Ba-DWIP Prakashan publishing house, because it displayed  a text containing insults to Islam and the Prophet Mohammed. The incident happened yesterday at Suhrawardy Udyan fair in Dhaka.

The fair is organized annually by the Bangla Academy, the national authority of Bangladeshi language, in memory of some college students killed by the Pakistani army on February 21, 1952. For days, the Islamic radicals had raised a storm of protest against the book on social networks, bringing the matter to the attention of the authorities who acted promptly.
Thank you M., Richard, Maria J., Pym Purnell, Wrath of Khan, Gates of Vienna, and more. I may have lost track as I often do, as there are a few layers of things going on in the background. More to come shortly.
This is a give-away for business owners who are security conscious or just want to obey the law on wearing disguises. You can print and display this sign. It was in fact a very common one not that long ago when private people were allowed to make their own rules for their own businesses, homes and lives. Thanks to the wizardry of Tundra Tabloids, a slight modification was made to make it contemporary again. Please feel free to use as needs be.