1. Police won't name fugitives: identities of suspected killers and rapists on the run are kept secret, and you guessed, it's because of human rights
Almost half the police forces in Britain are refusing to identify dangerous fugitives including ten suspected killers – to protect their 'human right' to privacy.

Many constabularies said naming those wanted for murder, rape, child abuse and kidnapping could cause the suspects 'damage or distress'.

Forces cited the Data Protection Act and human rights laws as excuses not to publish the details.

At least ten of the suspects are wanted for murder, five for attempted murder and ten for rape. Numerous others are being hunted for sex offences, including crimes against children.
In response to the Mail's request, Humberside Police said the names were 'sensitive personal data' that it did not consider to be in the public interest to reveal
The refusals emerged from Freedom of Information requests submitted by the Daily Mail to the UK's 45 police forces, asking for the number of suspects classed as 'wanted'. A further question requested the names, photos and details of the ten suspects who had been on the run for the longest time in their force areas.

These could include those who jumped bail after arrest or during court proceedings. But 21 forces refused to give the names on privacy grounds.
(One wonders if a person were to watch UK news and see if names are given, should those names not suggest an Islamic identity, and some selective enforcement of that policy might be taking place)
2. Teachers In Sweden Will No Longer Have To Speak Swedish… To Make Job Easier For Migrants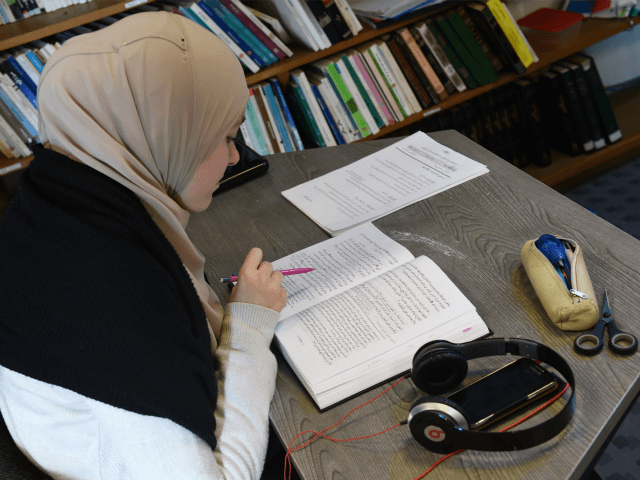 A major concern of governments across Europe is how to get their hundreds of thousands of new residents into work, and the Swedish government is to ease newcomers into the teaching profession by dropping the Swedish language requirement.

Sweden is about to undergo a major revolution in teacher training following an announcement by education minister Gustav Fridolin who said yesterday that newly arrived migrants would be put on a "fast track" to get them qualified and in the job in a year.

A number of reforms are to be undertaken to make access to the profession are planned. The first pledge, to have newcomers in the job after a year's training is striking in contrast to the typical four and a half year training period that native Swedes will undertake if they want to teach.

Another requirement for Swedes who want to enter the nation's classrooms as a profession is they speak a high standard of Swedish — and this too is to be dropped for foreigners. To make things even easier, at least part of the new condensed training programme will be taught in Arabic, reports Svenska Dagbladet.
3. Afghan civilian death and injuries 'reach record high'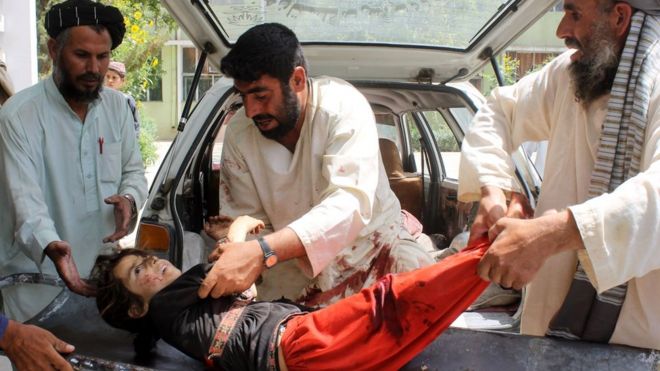 The number of people killed and wounded in conflict in Afghanistan rose in 2015 to the highest level yet recorded, the UN mission in the country says.

There were 11,002 casualties in total, a 4% increase on last year's figures. One in four casualties was a child.

The report blamed ground fighting in and around populated areas, along with suicide bombings and other attacks.

The UN's human rights chief said such "brutal and unprincipled attacks" were forbidden under international law.
(Obama's strategy of 'not being Bush' seems to be giving predictable results)
4. Pakistan president condemns St Valentine's Day
(Im sure the feeling is reciprocal. I do not recall ever hearing Pakistan referred to as, 'The nation of love". At least unless Cupid turns in his quiver for a suicide vest)
Pakistan's president has denounced St Valentine's Day, saying the festival has no connection with Pakistani culture and should be avoided.

President Mamnoon Hussain told students that it was a Western tradition and conflicted with Muslim culture.

His remarks came after a district in north-western Pakistan banned Valentine's Day celebrations.

Valentine's Day is popular in many cities in Pakistan, but religious groups have denounced it as decadent.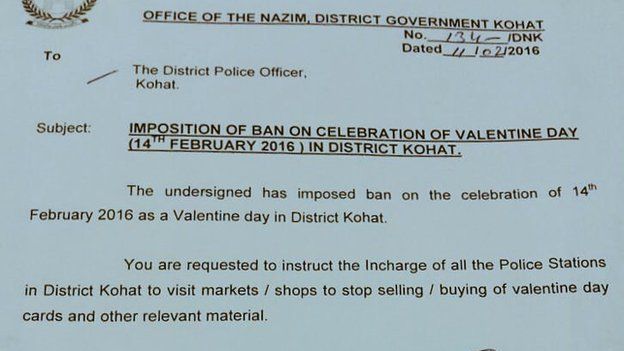 5. A couple of days ago, a video was posted here linking a London Mayoral candidate with a pretty nasty group of jihadis and muslim supremacists. A reader of this site commented that one of the panelists looks a lot like UK Labour leader, Jeremy Corbyn. Here is a segment of that video and some older photos of Mr. Corbyn.
6. Man held in Sweden for new asylum murder
According to Sweden's

Expressen

newspaper, the man is suspected of attacking his victims after a conflict with another resident at the centre in Ljusne on Sweden's east coast, flew out of control on Saturday afternoon.

He has also been charged with the attempted murder of three other men, all of whom were seriously injured in the fight.

A further three men arrested on Saturday night have since been released, although they are all still viewed as suspects.
7. Attacker of Christian-Israeli owned restaurant in Ohio, 30 year old, Mohamed Berry, was muslim refugee. 911 call from location below.
8.  There is news, as always, coming from Greece. Some small protests, and some large consequences. Europe overall is in a new age where even speaking about certain government policies can ruin your life. Immigration and the destruction of freedom of speech etc. are two prime examples. It appears that like France, even small demonstrations against the destruction of Greek culture and its replacement with Islamic ones cause police to act against the locals.
Greece: Tensions flare during protest against refugee screening centre in Kos
Tensions flared between police and protesters during a demonstration against the creation of a screening centre for the refugees on the Greek island of Kos, Sunday.

Hundreds of activists, supported by members of the far-right party Golden Dawn, marched near the site where the centre is due to be built in Pyli, holding Greek flags while chanting the national anthem. Scuffles broke out when the protesters tried to break the police blockade and access the centre's construction site. Riot police responded by firing rounds of tear gas against the demonstrators, including children.

Kos city council is due to hold a referendum on Tuesday deciding whether plans to build the screening centre will continue.
9. Greece: Three British Muslims smuggling guns and ammunition arrested
(The proper term should be, 'muslims holding British identities')
10. Police warn man that his conduct offends students near campus
11. Saudi Arabia confirms warplane deployment to Turkey
Saudi Arabia has sent planes to Turkey to help fight against "Islamic State" militants in Syria, a defense official says. Turkey has meanwhile reportedly bombed Kurdish and regime positions in Syria for a second day.
Saudi Arabia has confirmed that it has sent aircraft to Turkey's Incirlik air base in a bid to step up operations against the jihadist "Islamic State" (IS) group in Syria, a senior Saudi defense official said late on Saturday.
(And yet both in rhetoric and deeds it looks more like attacks on Assas's Syria and support of the Islamic State using bearded language to claim its attacks on the IS for Western popular support)
Thank you Kathy, Wrath of Khan, M., Richard, Maria J., ML., and all who sent in materials. There will be more.
Facebook has gone quite prudish at this point. The new standards of decency seem to be …downright islamic.
And for Valentines day, a love story with a real hero.
Suddenly he looks a lot less crazy, doesn't he?