1.Austrian school swaps out God for Allah in hymn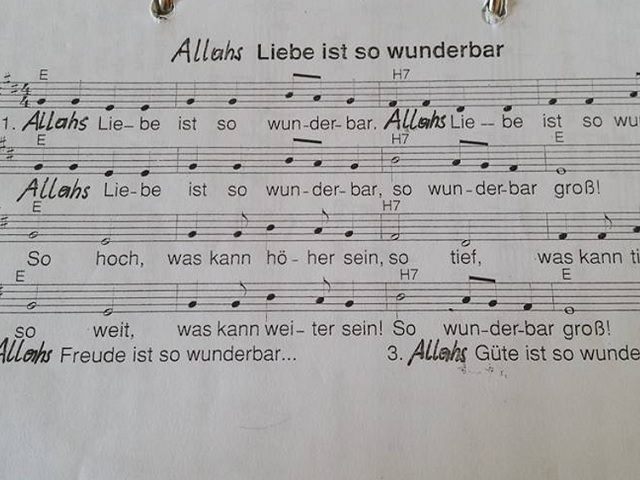 Austrian authorities are investigating after children were sent home from a kindergarten with homework to learn the words to a Christian hymn, which had the word 'God' replaced with 'Allah'.

The Austrian parent of one child at the Muslim majority school in Oberösterreich complained after he found the handout given to his daughter with the words and musical notation for the popular German children's hymn 'Gottes liebe ist so wunderbar' (God's love is so wonderful) had been edited and photocopied with new lyrics.
(Other songs in school choir book include, He's got Charles Manson eyes, Oh what a friend we have in Himler, All Hail The Power of Gandalf's Name, God Save the Dream and many more)
2. Asylum seeker found guilty of rape will not be deported
(The most important thing in this story is additional data points showing that governments in Western Europe lie and cover up important stories to their electorate to manipulate public sentiment and opinion, on matters of critical importance to democracy)
Details of the case were revealed this week when the now 18-year-old from Afghanistan appeared in court.

At the same time, it was revealed that after serving his sentence he will not be deported as the sentence is not more than three years, according to a report in the Kurier newspaper.

The pensioner, whose daughter Sylvia was a helper working with refugees, had been walking her dog alongside the canal in Traiskirchen, where Austria's largest refugee centre is located.

She was attacked last autumn, but police admitted it was not reported at the time to local media because of the sensitivity of the subject.
3. Canada will lift sanctions against Iran: Dion
(Please see this video of Canadian imam for deeper understanding)
The federal government intends to move ahead with lifting sanctions against Iran and normalizing relations with the country, Foreign Affairs Minister Stephane Dion said Tuesday during question period.

Dion made the comment in response to a question from Conservative Foreign Affairs Critic Tony Clement, who referenced a report that said Bombardier was doing business in Iran "despite the fact Canada has sanctions in place."

"Does Bombardier know something that the rest of Canada doesn't?" Clement asked. "Has the government already lifted sanctions against Iran?"
4. Sweden Govt Impounds Turkish Ship Carrying TONNES Of Explosives, Rockets, Ammunition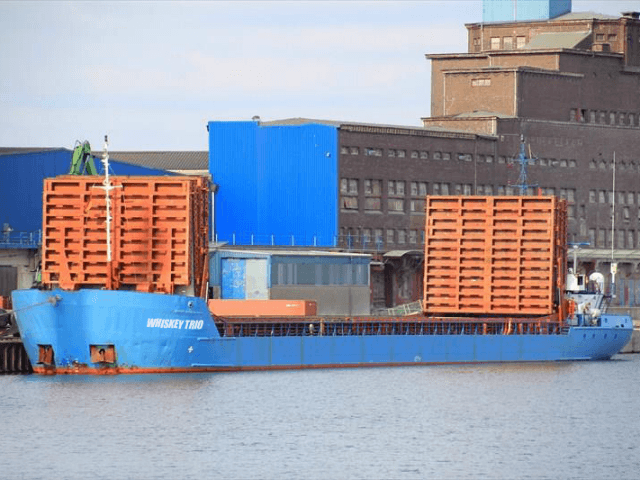 The Swedish government is holding a Turkish owned cargo ship loaded with explosives and rockets bound for the Middle East, with experts voicing concerns it could be an explosion risk.

Turkish-owned, Panama-flagged Whiskey Trio has been detained by the Swedish transport authority over the "unseaworthy" condition of the ship an the poor environment for the crew, which have been described as unhygienic. Denouncing the condition of the freighter, the transportation workers union press release described the craft as "a rusty ship with poverty wages".

Another called it the "worst ship" he had "ever inspected".

The major concern over the elderly ship is the cargo, which includes "tonnes" of explosives, rockets and ammunition in 13 containers bound for an unconfirmed port in the Middle East, possibly in Yemen or Oman by way of the Netherlands, Belgium, and Montenegro. Investigators have discovered bare 380-volt cables and other ignition risks, and an explosives expert has said if the cargo went up, it could take out the whole harbour town of Varberg together with its 30,000 inhabitants.
(The fact that this is at least the third Turkish cargo ship full of weapons detained in Europe means that some of them likely get through to the destination, wherever that is, as they feel these losses are acceptable)
5. Disneyland Paris: Man arrested carrying two guns
The 28-year-old is not known to security services and gave no resistance when he was detained, according to French media reports.

Police said the man was also found with a copy of the Koran. He was stopped during a security check.
(Always good to have some light reading with you when you embark on a killing spree at a family theme park. Nothing to do with islam though. Independent link here and France 24 link here)
6. First picture of '15-year-old' Somali asylum seeker who 'stabbed to death' Swedish social worker as he appears in court charged with her murder
Six-foot tall, the 'child' accused of murdering a Swedish aid worker appeared in court today.

Somali-born Youssaf Khaliif Nuur, ?charged with murdering Alexandra Mezher, 22, towered over his translator as he walked into the courtroom in Gothenburg.

She was knifed to death as she tried to break up a fight at the shelter for unaccompanied child refugees where she worked alone in charge of ten youths.
Scroll down for video 
Hearing: Somalian Khaliif Nuur, supposedly aged 15, towered over his translator during today's court hearing where court papers showed prosecutors do not know his true identity
(This means they also do not know his real age. As he is charged with murder, I suggest cutting his leg in half and counting the rings. Meanwhile, the Swedish police chief garners sympathy for the 30 something fake ID wielding murderer of social workers)
7. Dutch thought-police visiting locals who post requests to join protests or object to the usurpation of their country, culture and history, and ask them to delete their posts.
(This may be a good time for mass wearing of George Orwell Masks. Breitbart has this related story)
8. Hundreds of DHS badges, guns, cell phones lost or stolen since 2012
(If we add to this, recent stories on dozens and dozens of Muslim-Brotherhood infiltrators working within the DHS, this story begins to take on the proportions it deserves. Auto Start video at FOX link above)
Hundreds of badges, credentials, cell phones and guns belonging to Department of Homeland Security employees have been lost or stolen in recent years — raising serious security concerns about the potential damage these missing items could do in the wrong hands.

Inventory reports, obtained by the news site Complete Colorado and shared with FoxNews.com, show that over 1,300 badges, 165 firearms and 589 cell phones were lost or stolen over the span of 31 months between 2012 and 2015.

The majority of the credentials belonged to employees of Customs and Border Protection (CBP), while others belonged to Immigration and Customs Enforcement (ICE) and U.S. Citizenship and Immigration Services (USCIS) employees.
9. German police were ordered not to prosecute migrants two months before New Year sex attacks: Documents show officials thought it was pointless as so few arrivals had any ID
(You can forget the rationale. Western police forces charged people with uncertain identities before and often. The real reason is political)
Police in a German town were ordered not to prosecute migrants for certain crimes – just two months before the New Year's Eve sex attacks in Cologne, it has emerged.

Documents show officers in Kiel, northern Germany, were told to forego prosecuting migrants for theft and criminal damage amid fears there was little chance of succeeding.

The guidelines were issued by the police directorate in the town in October 2015 just months before hundreds of women reported being robbed and molested by migrants in Cologne on December 31.
Thank you Kathy, Maria J., Shabnam, Richard, M., ML., Pym Purnell, Kathy, 
There are a lot of fires at 'asylum' centers in Germany and startlingly few arrests. At first it seemed like German police didn't care or agreed with the arsonists. But as one looks at the amount of coverup of migrant crimes across Europe and then looks at the number of incidents of muslim migrants setting fire to their own facilities in order to force the local authority to release them to the general public it gets obvious that the German and other governments are using the fires as propaganda against the locals claiming its racism when in fact its more likely that its the migrants doing it to advantage their position.
Also on the school song. I have spoken often about this issue on BlogTalk radio and written about it here. It is very important that even the names of fictional characters are not interchanged when the attributes are different. It murders meaning. In many cases I think that is the exact plan. But it will work against those who follow a kinder God with attributes that lead towards cooperation, kindness and civilizational advance. God, Allah and so on may or may not be real but their followers take real actions based on their imputed or genuine attributes. This is not a trivial matter. One does not casually substitute Churchill and Hitler in history books, one for the other even though both are dead and both are the stuff of legends to a greater or lesser degree in the public consciousness. Allah is not God, Daffy Duck is not Superman and Ghandi is not Bruce Jenner. The attributes are the only thing that matters. So lets give these names the respect required for proper understanding.
Lastly, here is an interesting Tweet by Iran's Khamenei