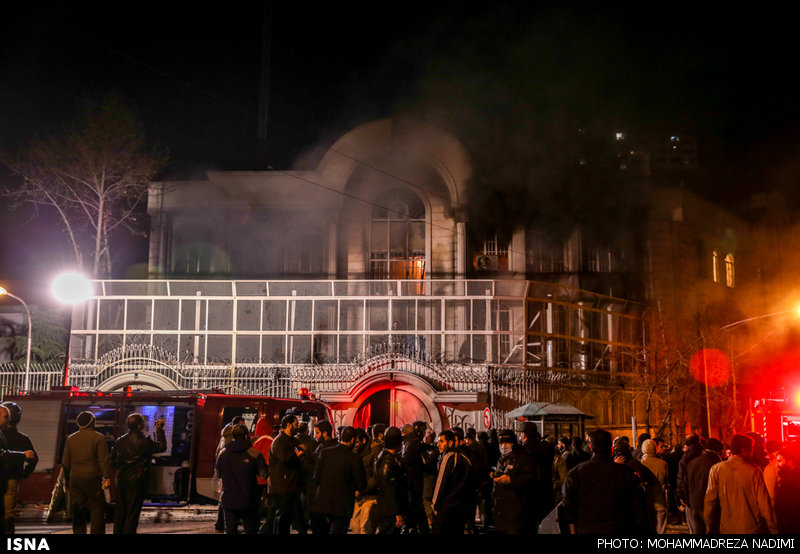 Reuters: Iranian protesters storm Saudi embassy, foreign ministry calls for calm
Angry Iranian protesters stormed Saudi Arabia's embassy in Tehran in the early hours of Sunday, smashing furniture and starting fires before being removed by the police.

The protesters had gathered outside the embassy to protest against Saudi Arabia's execution of Nimr al-Nimr, a prominent cleric from the kingdom's Shi'ite minority, on terrorism charges that Iran said were unjustified.

They then broke into the building and lit fires inside before being cleared by police, the ISNA news agency reported. Images shared on social media appeared to show protesters smashing furniture inside the embassy.
More here, images and updates in Farsi
H/T M