1. India: Newspaper offices attacked by enraged Muslims for anti-Isis cartoon
A vernacular newspaper's offices have come under attack after the daily published a cartoon mocking the Islamic State (Isis) which has angered Muslims in the western Indian state of Maharashtra. The Marathi daily, Lokmat, has been forced to apologise for the piggy bank cartoon.

Lokmat, a leading regional daily, published an article entitled Isis "cha paisa" (Isis's money) accompanied by a cartoon. The caricature showed an illustration of various currency symbols falling into a piggy bank.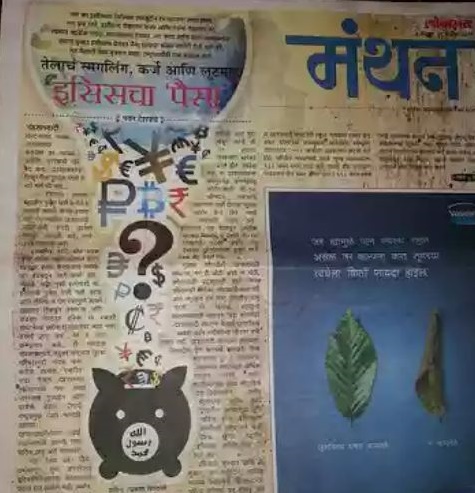 (This begs the all-important question: If the Islamic State is not truly islamic, why do muslims get enraged to violence when an Indian newspaper mocks it?)