1. From the CFRA News desk: Belgium justice minister says a "number of" arrests have been made in Brussels relating to the Paris attacks.
2. Islamic State claims responsibility for the attack in Paris
(The claim should be ignored as it just feeds into an inaccurate and anachronistic geopolitical model that not only doesn't apply, but is counter-productive as it suggests a longitude and latitude is responsible, when it is almost certainly people with French and European passports or papers and addresses who are religious muslims who did this attack, but who may feel fealty to the IS. The problem is an ideology of islamic manifest destiny which extends to all who work for it. None of the attackers will have IS documents)
3. EXCLUSIVE: As Paris Burned, UK Muslims Told To 'Struggle' For Islamic State In Unprecedented Islamist Show Of Force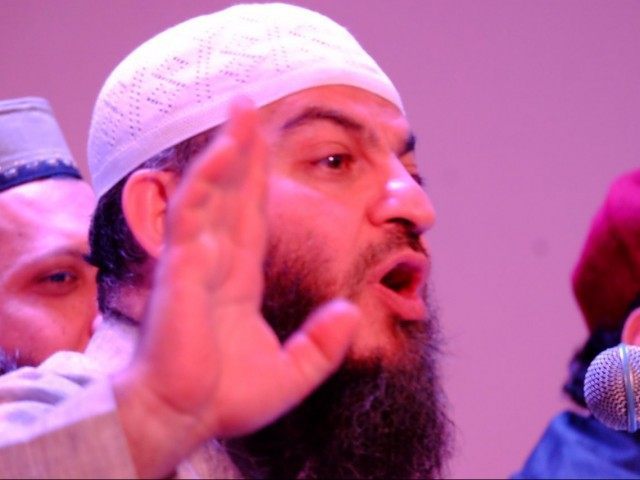 BEDFORD, United Kingdom – As the distressing attacks in Paris were occurring last night, some of Britain's most high profile and notorious Islamist extremists gathered just north of London, unimpeded, to tell hundreds of British Muslims to "struggle" for an "Islamic State." Breitbart London was there.

At the "Quiz a Muslim" event held last night in the Corn Exchange in Bedford, panelists called British values "junk", demanded that Muslims should "define" British law, and ominously, appeared to suggest Muslims were at war with the British.
4. Montreal Imam deplores the killing of Muslims worldwide in response to Paris Massacre
(It is always fun to look up this guy's profile on Point De Bascule to get a sense of his loyalties and values)
Hamza Chaoui, a Montreal-based imam, reacts to the massacre of more than 120 people in series of orchestrated terrorist attacks in Paris (November 13) by offering his condolences to the Muslim victims of wars across the world who were killed by " barbaric terrorists."

Chaoui, a prominent community leader of Moroccan descent who used to preach Quebec City's Laval University, posted the following on his Facebook page:

"On this sad day, I express my sincere condolences for the MILLIONS of innocent people including children, women and civilians in Syria, Palestine, Burma, Iraq, Afghanistan, Chechnya, Egypt, Somalia, the Central Africa.
5. Hungary's Orban: Migrant Invasion Is European Left, American Democrat Plot To Import Left-Wing Voters
The migrant invasion to Europe from the Middle East and Africa may be part of a left-wing plot to pack the continent with sympathetic voters, Hungarian Prime Minister Viktor Orban has told Swiss magazine die Weltwoche. He also said that the British make better allies because they apply more "common sense" but argued that whether or not we are a Christian nation and continent is rarely discussed by Prime Minister David Cameron and the broader political right in Britain.

Orban, who was the first European leader to erect a strong and almost impenetrable border fence, has previously hit out at pro migrant invasion individuals and ideologues including Hungarian-American businessman George Soros, whose Open Society Foundations provide funding to almost every pro-migration activist and talking head in the English-speaking world.
(I am confident that this is exactly what happened in Canada except it backfired on the Harper conservatives as muslims vote for what is in the interests of the advancement of Islam, and not the classical geopolitical model of, 'you dance with who brung you')
6. This is alleged to be the official press release from the Islamic State claiming responsibility for the Paris attacks. (Link leads to unrelated twitter page, not to a jihad page that may contain malware)
7. Train derails in France after more extremist Twitter threats
8. Speculative photos and video at Daily Mail which may contain images of terrorists.
Thank you Liberty Dk., M., Gates of Vienna, CB Sashenka, and all who sent in materials an d there is way, way more to come. Meanwhile check the links under the daily links post.