1. Orban Accuses Soros of Stoking Refugee Wave to Weaken Europe
(If ever there was a super-villain who should make your TV go all fuzzy and issue demands, its George Soros. On the other hand, the true SV knows enough to not go on TV and make sure that events unfold to make things go his way. He doesn't need to issue demands if he can get everyone to work for his ends)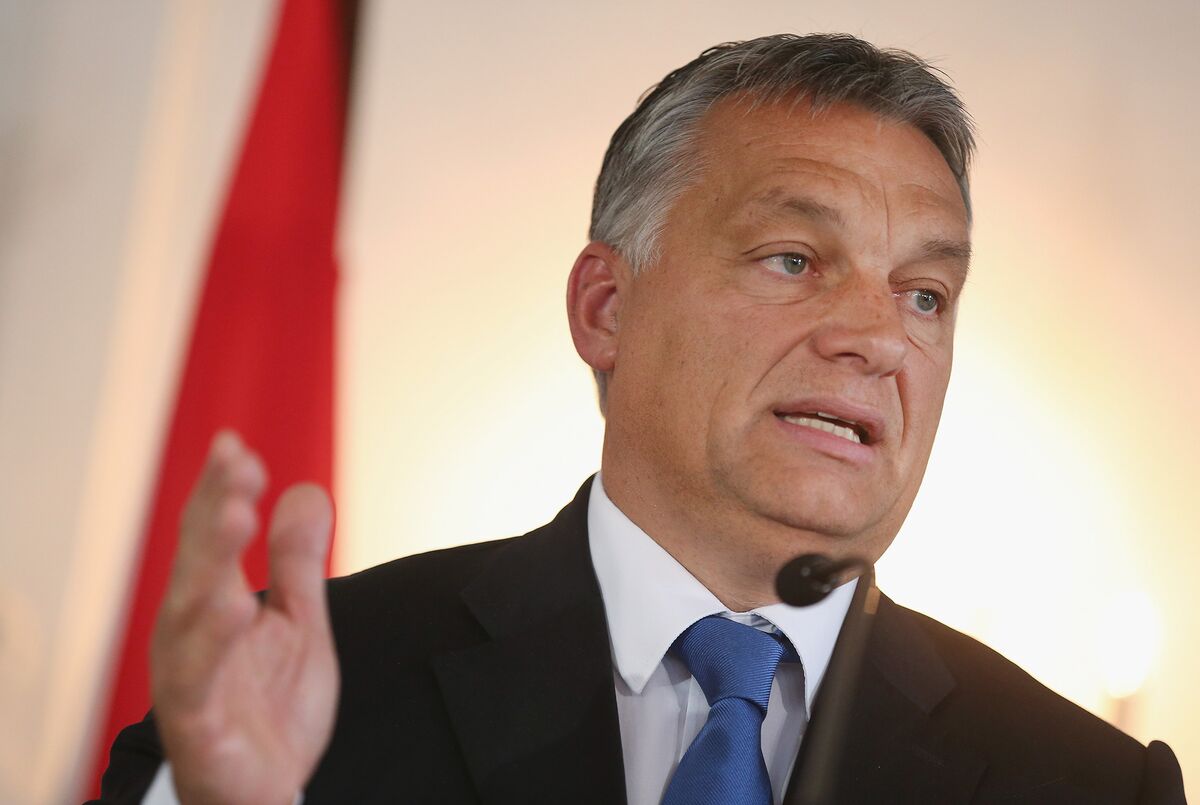 Hungarian Prime Minister Viktor Orban accused billionaire investor George Soros of being a prominent member of a circle of "activists" trying to undermine European nations by supporting refugees heading to the continent from the Middle East and beyond.

"His name is perhaps the strongest example of those who support anything that weakens nation states, they support everything that changes the traditional European lifestyle," Orban said in an interview on public radio Kossuth. "These activists who support immigrants inadvertently become part of this international human-smuggling network."
2. Germany restricts migrant entry to five points on Austrian border: ministry
Berlin (AFP) – Germany said Friday that asylum seekers would only be able to enter the country at five points along its border with Austria to better control a mass influx.

"We would like to have a more orderly procedure," a spokeswoman for the interior ministry told AFP, saying Germany had reached agreement on the new policy with the Austrian government.

"The rule will go into effect immediately," she added.

Tempers flared between Berlin and Vienna this week when Germany's Interior Minister Thomas de Maiziere on Wednesday hit out at Austria for sending asylum seekers to its 800-kilometre-long (500-mile-long) border without any warning.

Authorities in the southern German state of Bavaria, already struggling to cope with the record numbers, complained that the lack of coordination was leaving them scrambling to find resources to assist the new arrivals.

But Austrian authorities hit back, with a police spokesman calling it "a joke" that Bavaria was unable to process the new arrivals.
3. There appear to be 25,000 people smugglers in Turkey with a starting price of around $1000.00 per. Turkey seems not to be doing anything about it.
4. Interactive UMI invasion map
(Read the directions and scroll down to see the dynamic map. The one at the top is nothing)
5. Groom hurls 'non-virgin' bride from 4th floor
(Apparently if you call this a "barbaric cultural practice" you are a racist and will probably lose your job)
He threw her down on the next day of their wedding
An Egyptian groom woke up on the next day of his wedding, carried his bride to the balcony and threw her down after discovering she was not virgin.

Police arrested the man after residents of the building in the capital Cairo reported that they saw the bride falling to her death from her apartment in the fourth floor.

Newspapers said the groom confessed to killing his bride on the grounds he discovered that she was not virgin.
6. Gay asylum seekers face threat from fellow refugees in Europe
(In this fairly long article, there is a stunning lack of actual information. People from the middle east it seems, for magical reasons seem to have difficulty accepting gay rights. The article goes to such great lengths to avoid saying anything meaningful or useful about the issue that it actually repeats non-points about what happens to gay migrants at the hands of other migrants to fill up space and drive home the narrative. Because the space usually expected for motive in this article is clearly empty, they wrote in this bit of nothing:
"Just like everyone else, with the refugees, there are good ones and bad ones, and there are those who are carrying homophobic attitudes from their homelands," said Jouanna Hassoun, head of the Berlin gay federation's migrant program. "Those attitudes won't be abandoned immediately."
In other words, some people just don't like homosexuals and they are "bad ones" and thats all there is too it. Imagine of medicine worked that way. A person is dying of a horrible and painful infection and the doctors were forbidden from noticing, naming or treating the bacteria as that would be both genocidal and germaphobic. You would have the most frustrated doctors and smug morticians on Earth. This is exactly the same. Political correctness, now itself considered a 'micro-aggression' and attempts are being made to prevent the use of the term as politically incorrect, is making it impossible to identify the reason people are trying to set gay men on fire and therefore, creating a perpetual state of terror for homosexuals. If you can't name it, you can't treat it. So Ill name it for them.
It is from the barbaric cultural practice of Islam.
Thank you Xanthippa, Andrew Bostom, M., dagawker, Nash Montana and so many more. Sadly, I must report that there is more to come today.
There has been stories int he US news about how the IRS has been using a device called a Stingray against US citizens recently. Its difficult to know why the tax collection system would need to pinpoint where a person was by tracing their cell phone signal but thats what a Stingray does. Episode 3 I think it is, of Season 5 of Homeland has a scene where a Stingray is purchased and used accurately. In fact according to intel sites that write up the accuracy of that show, it was dead on what and how a Stingray is. Which again, begs the question. Why does the IRS need them?