1. Terror-Linked Group Blocked From Building 'Europe's Biggest Mosque'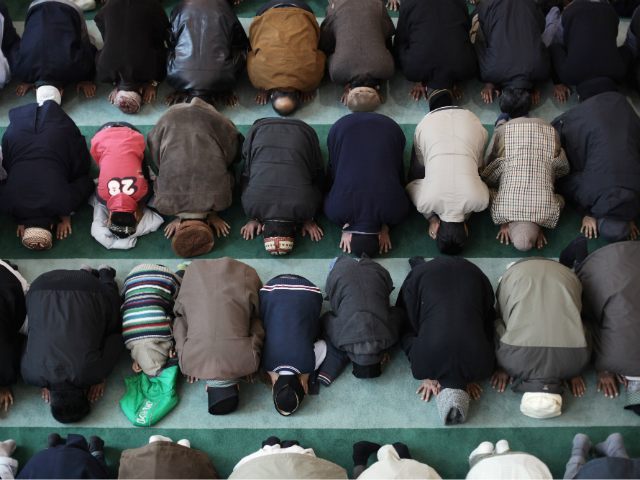 The British government has blocked plans by a radical Islamic group known as the "Army of Darkness" to build the largest mosque in Western Europe.

Tablighi Jamaat wanted to build a 290,000 square foot "mega mosque" with 190-foot minarets near the Olympic park in East London. It would have had space for 11,000 worshippers and three times the floor space of London's St Paul's Cathedral, and its minarets would have been two thirds the size of Big Ben.

However, writing in the Sunday Telegraph, journalist Andrew Gilligan reports that, after a bitter 16-year battle, the government is now finally set to veto the plans. The project was first rejected by Newham Council in 2012 due to concerns the building was too big, but Tablighi Jamaat appealed and took the plans to a three-week public inquiry last summer
(Interestingly, I tend to think of muslims as a whole as The Army of Darkness. Glad to see they view themselves that way. Pretty sure its not a Sam Raimi tribute)
2. This would appear to be video of the arrest of the Sunni Palestinian who shot at a Shiia ashura march in Copenhagen yesterday. Iranian PRESS News has reported extensively on what they call, 'Takfiri threats' meaning Sunnis who accuse Shiia of apostasy
3. Drone films swarm of invaders in Slovenia near Croat border
4. Germany: Arson attack leaves refugee housing uninhabitable as attacks on migrant camps soar
Police searched for evidence at the site of a heavily damaged refugee centre in the German town of Lampertheim, early Monday morning, after an arson attack reportedly left the building's interior uninhabitable.
5. Ministry: one killed after Saudi mosque blast
The Saudi interior ministry on Monday said at least one was "martyred" after a suicide bomber targeted worshipers who were exiting a mosque after finishing their prayers in the Saudi city of Najran, close to the Yemeni frontier, Al Arabiya News Channel reported.
6. Refugees refuse beds at Swedish holiday park
More than 30 asylum seekers refused to get off a bus that took them to temporary accommodation at a holiday park on Sunday night because they didn't want to stay in such a rural location, Sweden's Migration Board has told The Local.

Sweden doubles refugee arrival forecast for 2015 (22 Oct 15)

Two buses packed with refugees arrived at the park in Lima in west Sweden on Sunday, but around 30 passengers initially refused to disembark.

Charlotte Jacobsson, a press spokesperson for Sweden's Migration Board (Migrationsverket) confirmed to The Local that a number of the asylum seekers had felt uncomfortable being surrounded by so much forest.

"Yes, that is the information we had from some people," she said.

She explained that one of the buses had travelled to the holiday park from Stockholm, some 390km south of the park in Dalarna, while the other had arrived from elsewhere in the region.
7. Here is a video Nicolai Sennels sent us a week or so ago but without titles. Someone put in subtitles showing what the chat of the people who took this video of what is likely a Shiia muslim ashura march though I thin Berlin but some German city, had to say about German 'immigration' policy. Perhaps population replacement and cultural deconstruction might be a better term for it though and these girls seem to get that.
8. Fight Between 100 Asylum Seekers Over 'Religious Differences' In German Refugee Centre
German police have stepped in after a fight between 100 refugees in a home for asylum seekers near Dresden.

Authorities say three people were injured when the fight broke out over "religious differences" between two groups of people.

Dresden police said that about 100 people were involved in the fight on Saturday in the asylum centre in Niederau, an area near Dresden, according to the country's dpa news agency.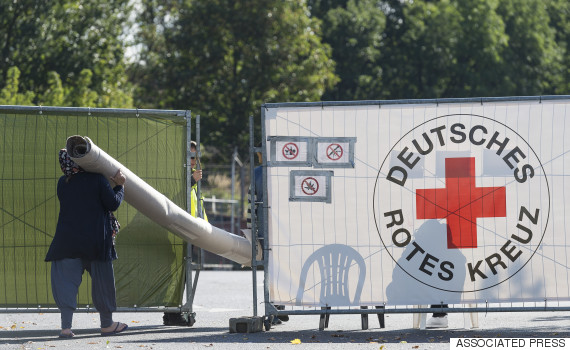 (Once again the extreme left wing totalitarian press shows its true nature by not reporting critical information that it knows. What are the religious differences in question, who started the fight and who won it and how? Which forces us to speculate if we care about the answers, which we really must if we are to have the information required to survive. It would almost certainly be Sunnis who would be attacking Christians and at this time of year, Shiia muslims who they view as guilty of 'shirk', a particularly deadly sin, meaning in islam that Sunnis kill you for it, of equating any other thing with allah. In this case its Shiia muslim saints but it could as easily be Christians and Jesus etc.)
Police say an Afghan man was identified as the instigator. He was taken into custody after he was treated for injuries
(Afghanistan is a festering pustule of Sunni islam)
9. Mother of Killed Palestinian Terrorist Pulls Out Knife in Interview, Threatens to Carry Out Attack
10. Hundreds of refugees disappear in Germany
The astonishing number was revealed in a survey of local authorities in the north-west German state by the Neue Osnabrücker Zeitung (NOZ).

Lower Saxony has been instructed by the federal government to supply 4,000 beds for refugees arriving in Germany. But it seems that many are reluctant to stay in the rural province.

Local authorities believe the missing refugees travel on to stay with relatives in Germany or abroad.

But, because many of the refugees have not even been registered by local authorities yet, nothing is known about who they are or where they could have gone.

In one refugee centre in Lingen, the local member of parliament turned up for a visit on Saturday to find that over half of the 212 refugees brought to the centre had already left.
Thank you M., Buck, Nash Montana, CB Sashenka, Oz-Rita, Nicolai Sennels, Richard, Maria J., and many many people who take the time and trouble to send in materials, and a special thank you to some of you who sent in contributions to help keep the site up and running, either with a donation or the purchase of a Cross of St. James listed at the top of the right sidebar. All contributions are deeply appreciated, financial, informational and comments and analysis on the massive deconstruction of classical civilization which seems to be taking place across the Western world right now.
I don't know how many people are watching the TV series Homeland, but like season 4, Season 5 is almost preternaturally on top of the ideological as well as geopolitical motives and implications of contemporary human geography. So far 4 episodes have been released and they are all really worth seeing, both as entertainment as well as a more accurate world view than any news I have seen so far, including FOX but eclipsing BBC and of course, running roughshod over CBC and other left wing extremist propaganda outlets.