An original Translation by Liberty Dk.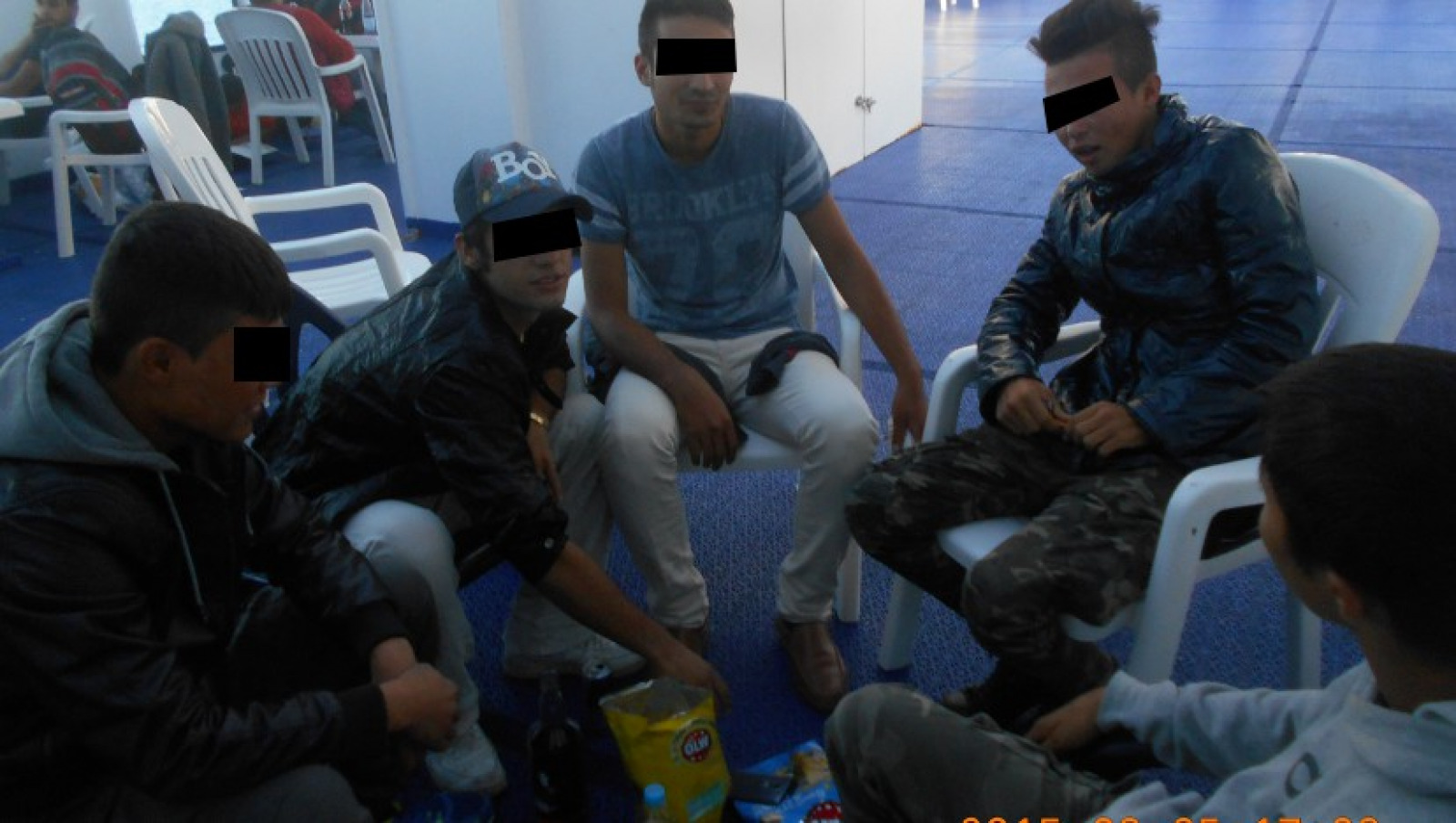 To whom do we open our hearts? Vulnerable women and children fleeing from terror and war, or grown men celebrating with alcohol prior to their arrival in Sweden? Nils Eklund was on the ferry between Germany and Sweden and is critical of the media's image of asylum chaos.
They looked like they were having a great time, he told "Fria Tider" about the partying asylum seekers.
Friday evening Nils Eklund was on the ferry M/S Sassnitz between Sassnitz in Germany to the Swedish town of Trelleborg. On board there were, according to ferry employees, about 300 illegal migrants on their way to seek asylum in Sweden.
At least 90 percent were men, or rather big young men between the age of 20-35. I only saw one family. A veiled woman with two children he tells Fria Tidor. He continued:
The men were very well dressed in the latest fashion. They had mobile phones which they were either using or that they were recharging. They did not lack money for neither food nor drink in the restaurant, nor for purchasing items from the onboard duty free store. They looked like they were having a great time, sort of what you'd expect from a class on a school trip.
Eklund says that he briefly got into conversation with some young Afghan men in the 20-25 age range who had provisioned themselves in the duty free shop.
I think it was a bottle of whiskey they were enjoying. They had small plastic shot glasses. And they were snacking on things like chips and cheese puffs, he says.
Eklund said that he didn't think that they looked like refugees who had come through a rough time or who had suffered any sort of hardship. He added that quite a few of the Swedish passengers were offended.
The Swedish people should know who it is that is coming to our country. "I hope they send them all back"! one person on board exclaimed.