An original translation by Sassy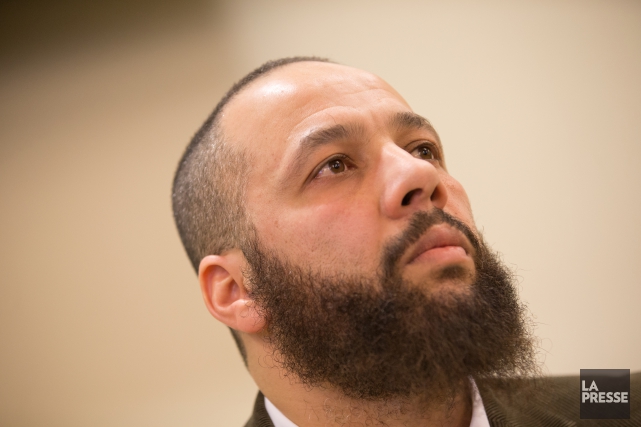 Adil Charkaoui filed a $26 Million civil claim in 2010 with the Canadian authorities for damages resulting from his detention and forced electronic monitoring as he was suspected of terrorism.
Adil Charkaoui wants the public to pay his lawyers' fees pertaining to his $26 Million lawsuit against the government; he also wants his request to be kept secret to avoid stirring up public "hatred" and "intolerance" towards him which could endanger his safety.
Superior Court Judge Louis Lacoursière ruled last week against the request for confidentiality in this matter.
In documents filed with the Court, Mr. Charkaoui explains he is short of funds and cannot pay his lawyers' fees to assert his rights. "He alleges that funding activities set up by the group Coalition justice pour Adil Charkaoui and other funding campaigns did not produce significant results", as stated in the Judge's ruling.
Mr. Charkaoui points out that when he was contesting the security certificate that landed him in jail, the State had accepted to pay his lawyer's fees. He now wants to continue the same arrangement and estimates the amount will reach $750,000 to cover his lawsuit fees.
The preacher asked that his request and eventual arrangement with the State be kept confidential for six months. He explains the terrorism allegations against him have created "a climate of hate towards him" and can endanger his life.
He says the situation worsened since his "alleged" association with young Québécois affiliated with the movement of "armed jihad" in Syria.
A democratic society
According to Judge Lacoursière: "Judicial proceedings should be conducted in public, this is a principle of a democratic society", he writes.
He refuses to issue a confidentiality order to "manage the risks, hypothetical if any, that marginalized individuals of society would cause harm to (Mr. Charkaoui) because they are upset with his request that the State pay for his lawyers' fees".
Nonetheless, Judge Lacoursière admits that Mr. Charkaoui was the target of a few regrettable incidents of which threats from an individual with mental health issues and one small far-right group as well.
The issue of lawyers' fees will be decided shortly and the ruling may be made public.