1: Thinking of flying Turkish airlines? 
2. Op-Ed: Islam has Bought France's Most Important University
A few days ago, the president of the Sorbonne, Philippe Boutry, signed an agreement with the attorney general of the state of Qatar. Within the next three years, the Islamic monarchy will finance the studies of hundreds of Syrian immigrants at the Parisian academic jewel. The Sorbonne has accepted 600,000 euros per year for three years.
(The University of McGill in Montreal once had the best medical school in Canada and one of the best generally. has been put on probation for falling short in two dozen areas according to the medical licensing board of North America. Some attribute this to compromises made by McGill in exchange for Saudi funding)
3. A rabbi parses the phrase: Syrian Refugee Crisis
4. 35 MILLION migrants heading to Europe, says Hungary as it builds second fence
The huge figure was revealed today by Hungary's minister for foreign affairs and trade Peter Szijjártó.

Speaking as the country begins work on its second fence to stop migrants heading across its border he predicted the current crisis will continue for years.

Mr Szijjártó told the Hungarian Times: "The name of the fence is 'Temporary Security Border Fence' but I think there is no question that in this case temporary means years.

"It's a self delusion to call this situation a migration crisis; it is a massive migration of nations, with inexhaustible reserves.

"I don't think that the analysis results, stating that 30-35 million people out there could possibly become migrants, would be an exaggeration.
5. So lemme get this straight. In Western courts including Australia, they get muslims to swear a thing is true by swearing on a book that tells them its OK to lie when you are dealing with or in conflict with unbelievers. Ok then.
6. Jihadist couriers? Suspects nabbed at Johannesburg airport with $6M were ISIS-bound, say cops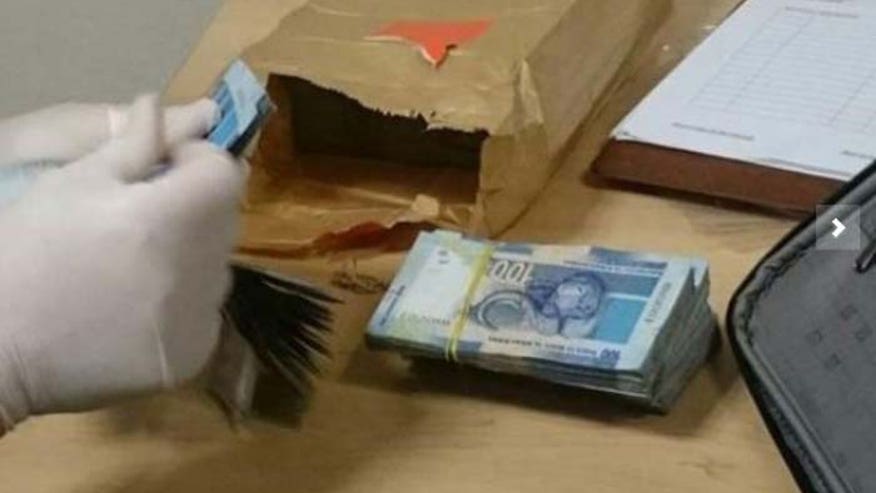 JOHANNESBURG – Five men nabbed last month about to board a flight at South Africa's busiest airport with $6 million stuffed in bags may have made hundreds of such trips — with inside help — as part of a cash pipeline to fund the Islamic State, police sources said Monday.

The suspected couriers were caught at Johannesburg's main airport, OR Tambo, on Aug. 28, but news the money was headed for the terror network only emerged late Sunday. A senior police officer told Fox News Monday the suspects are believed to have been headed for the ISIS caliphate in Syria and Iraq by way of Dubai, and that one may have made the same trek hundreds of times.
(No hint as to where the money is coming from)
7. Slain Marine's Father Reveals Horrifying Claim His Son Told Him Before He Was Killed: 'At Night We Can Hear Them Screaming'
Before he was fatally shot in 2012, Lance Cpl. Gregory Buckley Jr. told his father that at night he could hear Afghan officers sexually abusing young boys, but there was nothing he could do about it.

"At night we can hear them screaming, but we're not allowed to do anything about it," Gregory Buckley Sr., the Marine's father, told the New York Times his son told him. "My son said that his officers told him to look the other way because it's their culture."
(I have had this other tab open for a week. now I know why)
8. A Scotsman takes down a MusTard preacher of Islam in a way that makes us wish we all could do that.
9. Promises of free willing young blonde girls attract Arabs to Sweden
A tax-financed luxury living with free housing, sky high welfare benefits and their own "blonde beauty" as a girlfriend. These are some of the promises that immigrants from the Arab world currently are receiving to make a pilgrimage to Sweden, according to a investigative report in Dala-Demokraten.

Right now, over a thousand immigrants a day, most of whom are men, are seeking asylum in Sweden.

Many people have asked themselves why so many Arabs choose to go through Europe to get to the little country far up north, where the summer is autumn and the winter lasts until summer.

In its report, Dala-Demokraten states that most of the so-called refugees are already residing in Syria's neighboring countries, where there is no war, but takes to northern Europe for economic reasons.

Expectations of Sweden in particular are soaring, according to the newspaper. On the sites where smugglers go out with information, Sweden is singled out as the best country to go to: You get asylum quickly and you can soon get a family reunion.

On the sites, the migrants are also promised a tax-funded life of luxury. They are told that they must stay in luxury hotels until the government has found a free accommodation to them. Then they can sit back and let the Swedish taxpayers bear all their costs of living.
Thank you Nicolai Sennels, M., Yucki, Richard, Wrath of Khan, Nash Montana,
A half dozen people must have sent in the link of the Jerusalem imam at Al Aqsa mosque preaching how they have to impregnate European women and conquer the continent etc. If memory serves, or in this case MEMRI, we posted that video on or about the 11th. But after seeing it a few times I really felt something needed to be done with it.