1. Pro-Germany Germans march in Heidenau to show displeasure at being destroyed as a people by their elected representatives
2. Afghan Taliban 9/11 Statement: Victory Over U.S. 'Occupiers' Imminent
(Video at site)
KABUL — The Afghan Taliban marked the 14th anniversary of the Sept. 11 attacks on the United States with a statement claiming their victory over American "occupiers" was imminent.

American troops — due to withdraw from the country completely in 2016 — will leave the country "ashamed and humiliated," read the statement, sent to reporters on Friday. The Taliban intensified its attacks after the U.S. formally ended its combat mission at the end of 2014, and has captured territory across the country.

Related:14 Years On: Nation Reflects on 9/11 Anniversary

"History has proven that we are a free nation and have never accepted subjugation and submission to foreigners," according to the statement issued by a faction led by Mullah Akhtar Mohammad Mansoor, who was unveiled as leader in July. "Soon we will defeat the American led occupiers," it said.
(The irony of course is that muslims ARE the Foreigners in Afghanistan. It was a Jewish nation at one point and a Buddhist one more recently)
3. First Anti-EU Referendum Being Forced by Dutch Citizens
(Its about time)
Above all, Dutch citizens seem affronted that they were never consulted by their elected officials, who never even mentioned the EU-Ukraine treaty during the 2012 national elections.
"Of course there will be transfers of sovereignty. But would I be intelligent to draw the attention of public opinion to this fact?" — Jean-Claude Juncker, President of the European Commission.
A referendum in the Netherlands would create the precedent of even having EU referenda by "mere" citizens. The process could easily be replicated for future referenda.
The European Union, the supranational governmental body that seeks an ever-increasing political and economic unity of the European continent, has for years been struggling with dwindling popularity among its member-state citizens.
4. Austria: Police close border with Hungary for "security" reasons
(I wonder how the EU will adjudicate on that)
5. The gates at Mohamed's bar and brothel register 100 new entrants tonight as the body count is added up under the crane hit by lightning in Mecca near the big cube people walk around before they kiss the vagina stone.
6. BREAKING: Iran Reports Repeated Sabotage Attempts Against Its Nuclear Facilities
Iranian and Lebanese media reported today that the Atomic Energy Organization of Iran (AEOI) has revealed that there have been two attempts recently to sabotage nuclear facilities in Iran.

Asqar Zarea'an, the deputy head of the AEOI, reported last week that unnamed 'enemies' carried out sabotage acts at the Fordow underground uranium enrichment plant. He claimed that the swift reaction of Iranian security forces foiled the attempt.
7. Dozens of Muslim Men Raped One 12-Year-Old Schoolgirl, But Only Five Have Been Jailed So Far
(Try to imagine what a headline like that would have done in the 197os when humanity had a vestigial moral compass)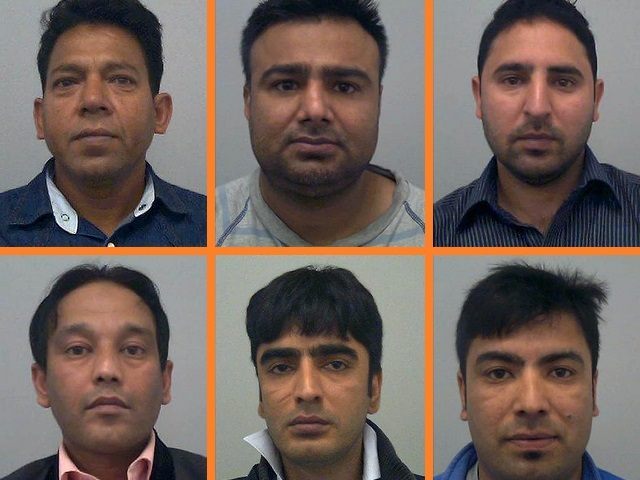 At least five Muslim men have been sentenced to a combined 82 years for their roles in a child sex grooming ring in the picturesque market town of Aylesbury, Buckinghamshire in the South East of England.

The taxi drivers and market traders had been found guilty in July, but have now been sentenced for a range of crimes including rape of a child under 13 and child prostitution.
(The article goes on to show a disgusting bias by the judge. He should be disbarred for his comments)
8. French honorary consul 'sold boats to migrants' in Turkey
France has suspended the country's honorary consul in the Turkish port of Bodrum after a television report showed dinghies being sold to migrants from a shop that she owned.

Footage secretly filmed by France 2 TV shows Francoise Olcay selling dinghies and life jackets to migrants hoping to reach the Greek islands.

The body of three-year-old Alan Kurdi was washed up at Bodrum last week.

Ms Olcay said the items would be bought elsewhere if she did not sell them.
(Oh, well OK then)
Thank you Richard, M., Wrath of Khan, Yucki, Buck and all who sent in materials. 911 is nearly over. Maybe next year we can give Islam a day it won't forget easily. Maybe near the end of December. Maybe somewhere in Mecca.