Before the news links, a muslim who attends an Edmonton muslim school just wrote a comment under a story about how a gay man, who was protesting the teachings at that school about how homosexuals should be treated, had his car attacked. In the comment, he managed to turn it around completely so that the school is the victim. It makes for amusing reading. 
1. BREAKING NEWS: Controversial Islamic preacher Anjem Choudary is charged with terrorism offence after 'inviting support for ISIS'
( I suspect most of us know how this will go. A catch-and-release to placate us bigots and then they let him go, double his benefits and hire him a full time guard)
Controversial Islamic preacher Anjem Choudary has been charged under the Terrorism Act for 'inviting support for ISIS', Scotland Yard has said.

The 48-year-old extremist from Ilford, north east London, has been detained in custody and is due to appear at Westminster Magistrates' Court at 2pm this afternoon.

He has been charged with the same offence alongside another man, Mohammed Rahman, 32, from east London.
Muslim hate preacher Anjem Choudary, pictured arriving at Southwark Police station today to answer bail, has been charged under the Terrorism Act for 'inviting support for ISIS', Scotland Yard has said
Metropolitan Police say the pair 'invited support for a proscribed terrorist organisation, namely ISIL, also known as ISIS or the Islamic State, contrary to section 12 Terrorism Act 2000.'
(If they put him in the Wee Willie WInkie section of the prison he will run the place. I suggest regular mixed incarceration)
2.  Pair of Muslim converts at Broadmoor Hospital leave two staff with 'horrendous' facial injuries after slashing them with broken DVDs after 'row over prayers' 
Two members of staff at a high-security psychiatric hospital were attacked by a pair of Muslim converts after a row over prayers.

The men suffered 'horrendous' facial wounds after they were repeatedly stabbed with broken DVDs at Broadmoor Hospital.

It is said to have been sparked after the Muslim patients were told they could not pray in the day and dining rooms.
Police are investigating the attack at Broadmoor. It's claimed the attackers are 'British guys, who converted to Islam fairly recently' and they felt they were being 'picked on'
A source told The Sun: 'There was blood everywhere. It was horrendous. The poor blokes' faces were a mess.

'They seemed to have life-changing injuries.'

The workers, aged 63 and 64, were taken to hospital after the incident at Crowthorne in West Berkshire and are still receiving treatment.

It's claimed the attackers are 'British guys, who converted to Islam fairly recently' and they felt they were being 'picked on'.
(Once again we see that praying for muslims is at least as much about a provocation as it is an act of piety. If I can eat an order of sweet and sour pork at a mosque then I can maybe see why they can pray in a dining room but islam is about forcing itself on everyone else till there is no everyone else)
3. Norway deals with bomb scare after shooting
(But how can this be! Breivik is in jail! There is no other threat in Norway!)
4. Latvia: Anti-immigrant protesters picket Riga's Cabinet of Ministers building
5. Suspected Boko Haram militants kill eight, kidnap 100 in Cameroon
(Hopefully Cameroon will use this as inertia to continue and scale up their policy of no islamic indoctrination in the nation)
At least eight people were killed and about 100 others were kidnapped by suspected Boko Haram militants in an overnight raid on a village near Cameroon's northern border, a local government and a military source said.

Tchakarmari, the village targeted early on Tuesday, lies north of Maroua, where dozens of people were killed in a series of suicide bombings by the Nigerian Islamist group last month.

"Residents said the attackers headed back to Nigeria where Cameroon is not allowed to pursue them," the local government source in the Far North region said.

A senior military officer deployed as part of a Cameroonian military operation aimed at curbing the spillover of violence from Boko Haram's stronghold in northeastern Nigeria said the attackers had crossed over from Nigeria shortly after midnight.
6. Mullah Mohammad Omar's Son Assassinated: Report
(Nothing Klingon about this at all)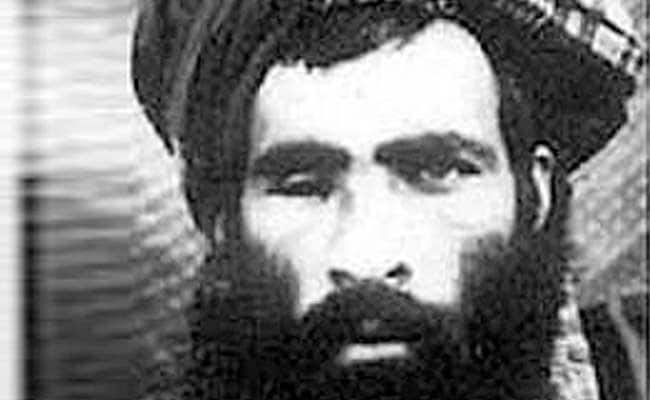 Kabul:  The son of late Taliban leader Mullah Mohammad Omar has reportedly been killed, sections of the Afghan media reported today.

"Mullah Yaqub, the son of Mullah Omar, was killed a couple of days ago," the Daily Outlook reported quoting lawmaker Zahir Qadir.

Mullah Yaqub, according to Qadir, had attempted to succeed his father to lead Taliban fighters but was mysteriously assassinated by Mullah Akhtar Mohammad Mansoor, who has already been appointed by his supporters to lead the Taliban group
(Wait if they know who killed him and why, and they know it was an assassination, what exactly is mysterious about it?)
7. Chechnia opens woman only beach
8. Obama: If Congress kills Iran deal, rockets will fall on Tel Aviv
(I wonder who's)
President warns US Jews that without nuclear pact, America will have to attack Iran — and Israel will bear the brunt of the response

WASHINGTON — If the US Congress shoots down the Iranian nuclear deal, America will eventually be pressured into a military strike against Tehran's nuclear facilities, which will in turn increase terror against Israel, US President Barack Obama told Jewish leaders Tuesday, a source who was present at the meeting said.

Get The Times of Israel's Daily Edition by email
and never miss our top stories   Free Sign up!

During the two-hour meeting, Obama said it was legitimate for opponents of the deal to lobby lawmakers to reject it, but added that a discussion focused on personal attacks, rather than the merits of the deal, could jeopardize the coherence of the American Jewish community and ultimately the resilience of US-Israel relations, according to Greg Rosenbaum, the chair of the National Jewish Democratic Council.

In a bid to convince the US Jewish community to support the deal, Obama and Vice President Joe Biden hosted 20 Jewish leaders from across the political and religious spectrum at the White House's Cabinet Room, hours after Prime Minister Benjamin Netanyahu urged members of the Jewish Federations of North America in a video address to fight the deal.
9. Tunisia beach massacres 'linked' to museum killings
There are "strong" links between June's Tunisia beach massacre and the killings at the Bardo Museum in the country's capital in March, British police say.

Metropolitan Police counter-terrorism officers say they are now connecting the two attacks based on evidence.

The Bardo Museum attack saw 22 people killed, while 38 tourists, including 30 British nationals, were killed in the resort of Sousse in June.

Tunisian authorities have arrested 150 people to date over the Sousse attack.
Of those, 15 have been charged with terrorism offences.
(Again, we see the pointlessness of the law and order approach to terrorism. This is a military problem. The rest of the world knew that these attacks are connected by an ideology which has a political ambition. The British police would seem to be the last ones to know as they are looking for evidence that would pass muster on a law and order basis. Soon, they may be too busy defending their police stations from attack to be able to use that much scrutiny.)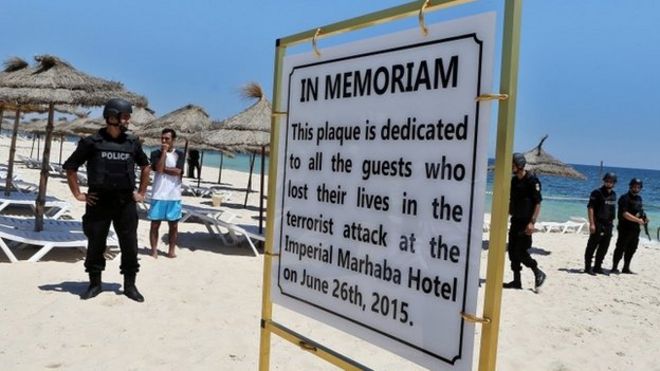 .Thank you Buck, M., Wrath of Khan and many more who send in materials and there is a great deal more to come.
Working my way through that PDF, the management of savagery is tough going for a few reasons. One is its badly written. You have to keep twigging back to a sentence which sets the context for a page that isn't obvious at first. Two is that it is written for the enemy from their perspective, so terms may not mean what they usually do to us. You have to be unusually conscious when reading it to get the meaning. So far at about 20% in, one gets the sense that its an overwhelming problem which is guaranteed to defeat us. But then the nagging question persists. How can it work if we simply recognize that islam is the problem and it is disseminated by the mosques and islamic schools and we do not have to dig nearly that deeply into the strategy to defeat it. We simply have to stop allowing it, call it for what it is, and not hep it destroy us and we win. Cameroon may show the way if it isn't already too late for that region.
Even so, for those really interested in the strategic level of thought of the Islamic plans for manifest destiny, its a worthy read.
The link is here.